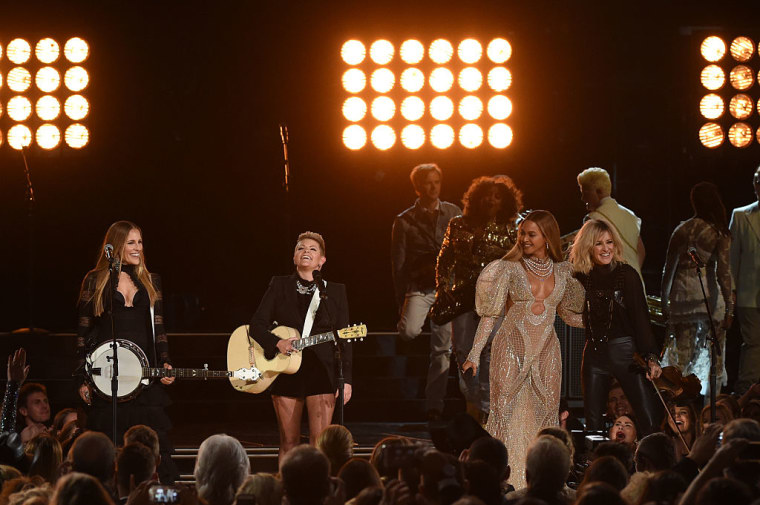 On Wednesday, the CMAs announced a surprise performer hours before the start of the award show. Beyoncé was to perform and rumors circulated that she would be joined by The Dixie Chicks. The trio hit the stage of Beyoncé, performing "Daddy Lessons" from her Lemonade. The performance included an interlude from The Dixie Chicks's 2002 hit song "Long Time Gone," which critiques contemporary country music and nods to the fact the group have been absent from the CMAs for a while.
On Wednesday night, Dixie Chicks singer Natalie Maines took to Twitter to discuss the performance. "'m pretty sure I've uttered the sentence,"I will never perform on the CMA's again as long as I live." And then came 🐝:)," she wrote. The trio was banned from country radio after speaking out against George W. Bush during a show in London in 2003. They have been on hiatus since 2006, returning this year for an international tour.
A representative for The Dixie Chicks was not immediately available for comment.
I'm pretty sure I've uttered the sentence,"I will never perform on the CMA's again as long as I live."
And then came 🐝:)

— Natalie Maines (@1NatalieMaines) November 3, 2016