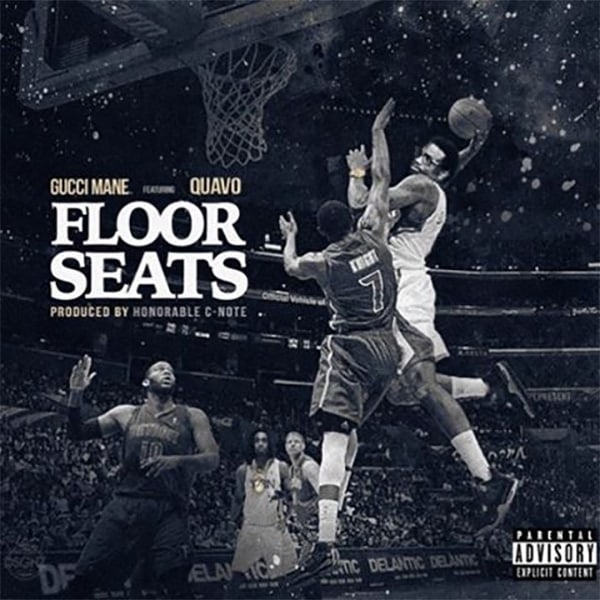 Two notable things are occurring with "Floor Seats," the latest heater from the ever-restless Gucci Mane.
1. In typically colorful fashion, Gucci shouts out his placement in this very magazine. Gucci and Quavo like Steph and Klay, we the Splash Brothers/ Jewelry so flavorful, check out FADER, the last cover. (Yeah! Check it out!)
2. On the song's corresponding cover art, Gucci is featured absolutely cramming on Brandon Knight. Quavo looks on, pleased. Andre Drummond is just standing there, helpless, completely failing his help defense duties. Can't be too mad, though — when Gucci is elevating like that, what would good would help D even do?
This is not, oh no, the first time a rapper has inserted himself into frenetic NBA action. This is just the latest data point in a long, proud tradition. Let's briefly reminisce?
Gucci's erstwhile protégé Waka Flocka Flame is the undisputed GOAT of the practice. His consistency, his variety, his dedication — it is unparalleled. And while his recent work has gotten downright artsy ...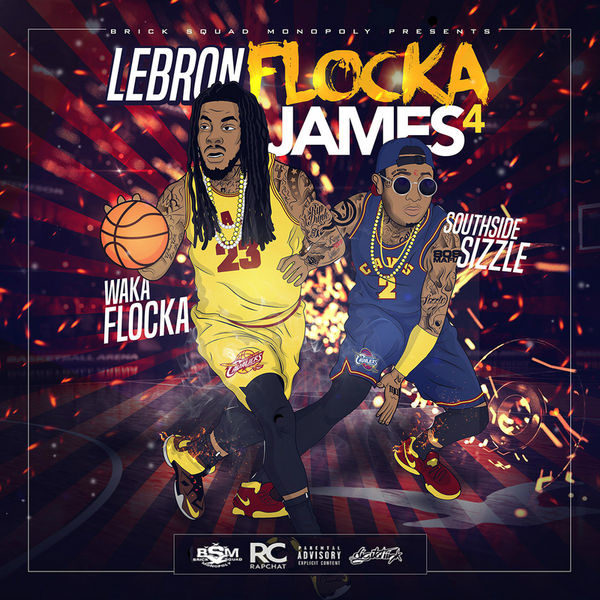 ... my favorites will always be his early efforts. The titles Duflocka Rant Vol. 1 and Duflocka Rant Vol. 2 might be very awkward things to say out loud, but their covers are absolute beauties to behold.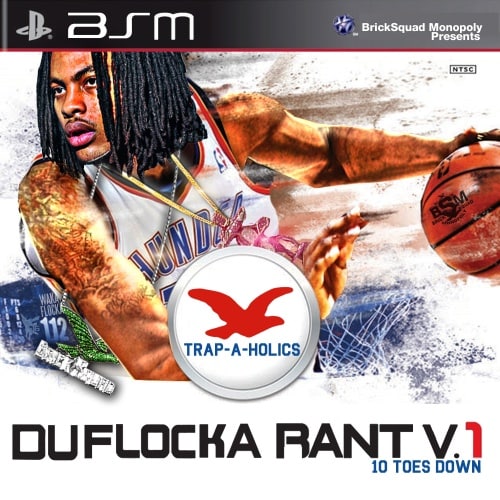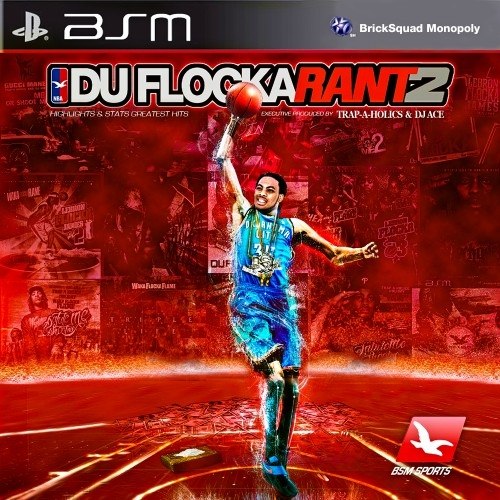 Long live LeBron Flocka James. Long live Waka's blatant disregard for just picking one NBA player to name yourself after.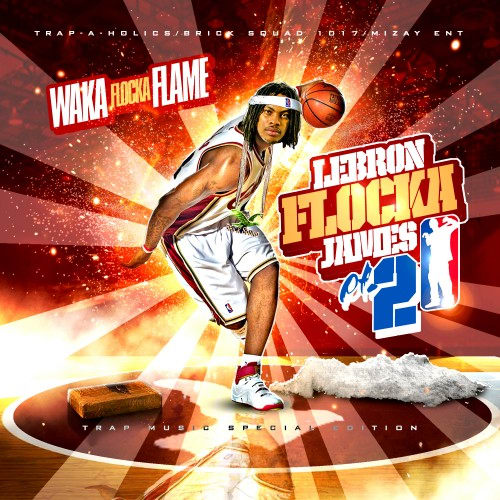 Elsewhere in the world, we have Lil B as Michael Jordan, giving us the only Space Jam sequel we'll ever need ...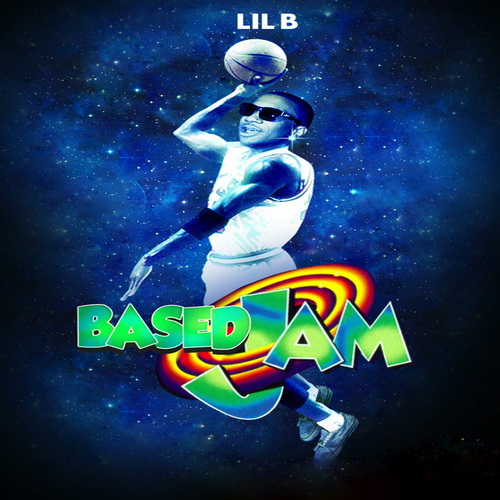 ... Rick Ross reppin' the underloved Dwight Howard ...
... and Drake and Future being fan-arted onto an iconic LeBron + Dwayne Wade moment.
And there are so many more variations!
How about Wayne as a Monstar-adjacent extraterrestrial? You and him are not the same, he is a martian!!!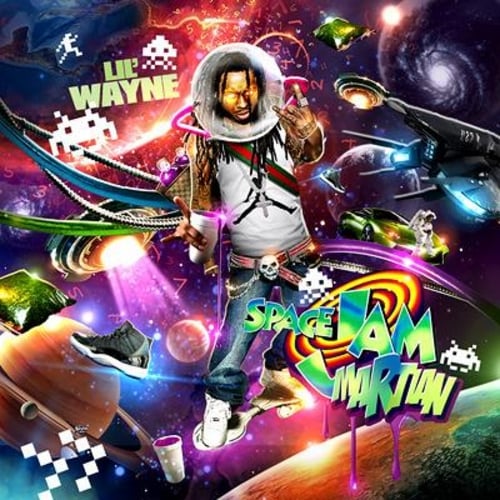 Or how about some college ball? Here goes the compact Pee Wee Longway, in an alternate universe, enrolled at the University of Florida, balling on your ass. Which specific player is Pee Wee repping with that #4 UF jersey? I will not Google it, and instead just go ahead and assume it's Gator legend Mike Miller.
While we're here: can we interest you in a nice number from the world of fictional collegiate athletics? Below, the producer Party Supplies takes on the role of Western University Dolphins' phenom Neon Boudeaux. (The inspiration is the initial movie poster for Blue Chips, Shaq's finest screen work to date.)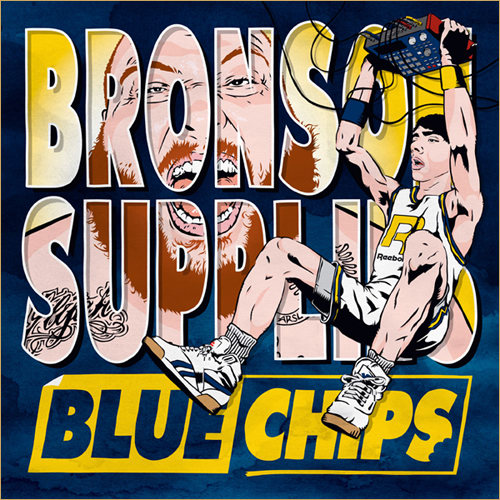 Next — and now this is quite rare — Waka again but ... reffing?! Is there anything on a (Photoshopped) basketball court that this man cannot do?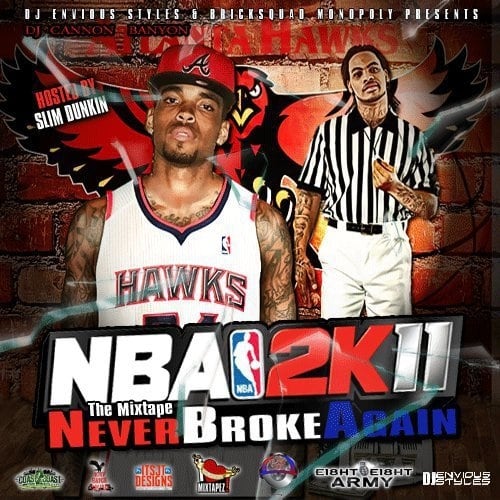 And from where we began, let us also end. Once upon a time, our man Gucci exhumed and simply presumed the very soul of the titan Wilt Chamberlain. That meant paying Photoshop homage to Wilt's ungodly on-the-court prowess ...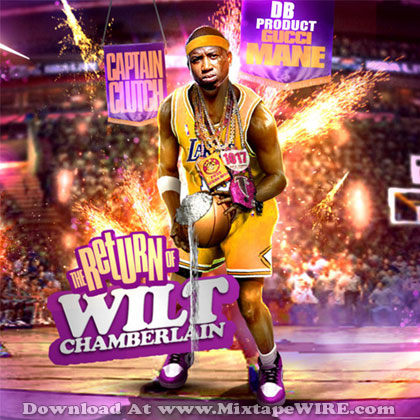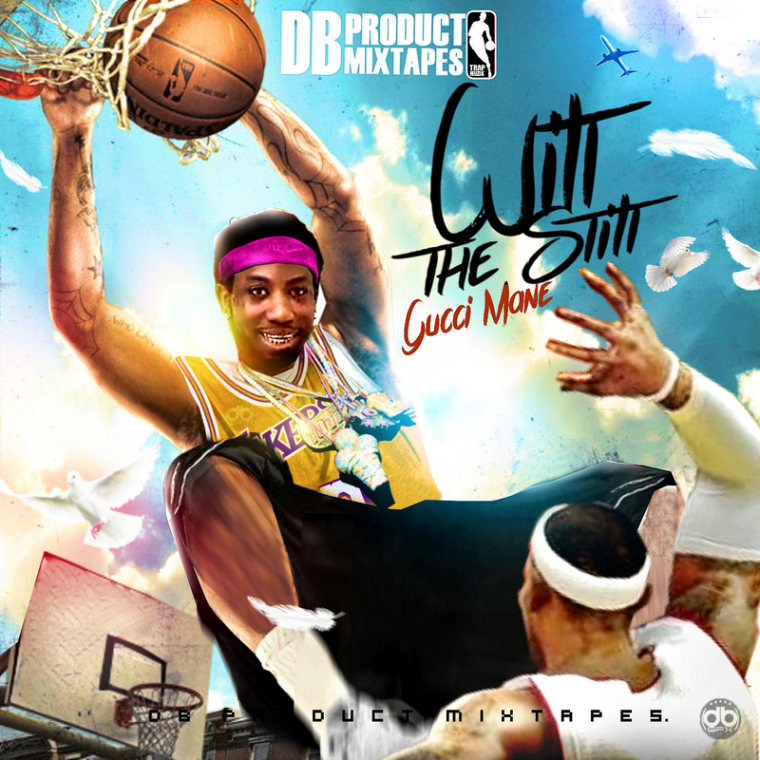 ... as well as giving a not-too-subtle nod to Wilt's famed off-the-court past-time. If he were still with us today, Mr. 20,000 would certainly be proud.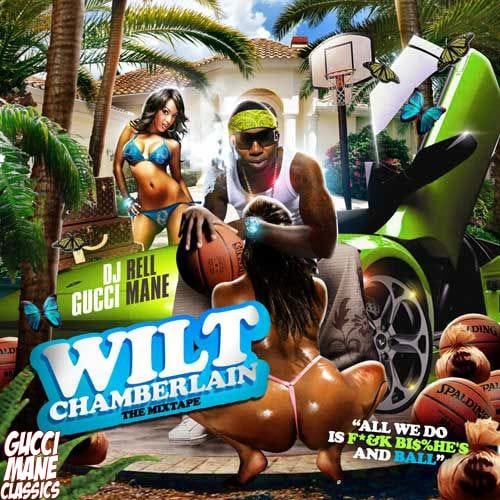 This is far from a complete list of great moments, of course. It's just a sampling of a very rich world. Because here's the thing about rappers being photoshopped onto NBA players. It's never, ever going to stop. And every time it happens — it's great.