Jump Into The Hyperloop With rbchmbrs's '90s Jungle-Inspired "Estrella"
The frantic track carries U.K. influences and is from his upcoming Estrella EP, out November 7 from D.C. label 1432 R.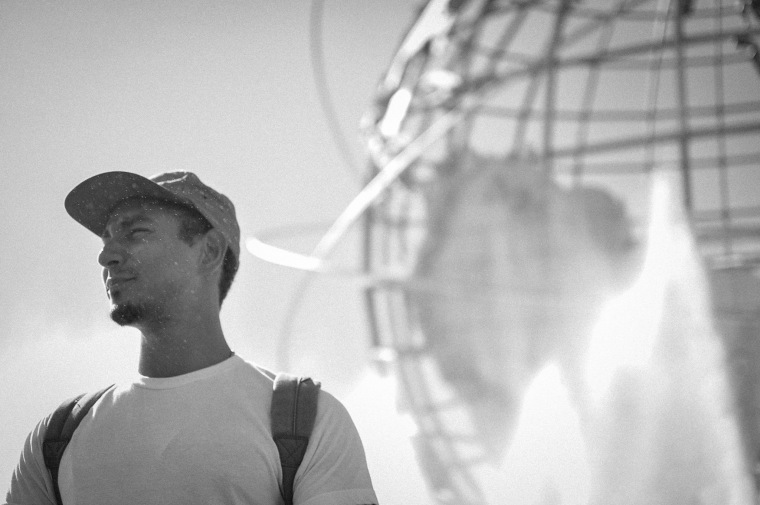 As an avid Adult Swim fan, one of my favorite things about the late-night television block is the smooth electronic and instrumental hip-hop music that characterizes their commercial bumps. Something about the juxtaposition of an icy hip-hop beat and 1 a.m. cartoons feels very comforting. On rbchmbrs's "Estrella," the Queens-based artist takes me to a similar space, beginning the track with an ambient wash that slowly unveils a rapid beat. Throughout, a meticulous calibration of samples and sounds engineered to snap just right reveal the artist's appreciation for the textures of '90s U.K. dance music.
rbchmbrs, real name Thaniil Alexandros, shed light on the recording process in an email to The FADER. "I wanted to make a driving jungle/DnB record that respected the elements found in a lot of '90s jungle and DnB, while also pushing the sound forward, incorporating hi-hat schemes that I normally would use in my hip-hop productions," he said. "It's pretty spaced out and that's how I got the idea to give it its name. It was the first track I worked on for this release and the first time I really used my sampler as a tool for manipulating electronic music as opposed to hip-hop loops."
D.C.-based label 1432 R will release rbchmbrs's Estrella EP on November 7. (Preorder it here)