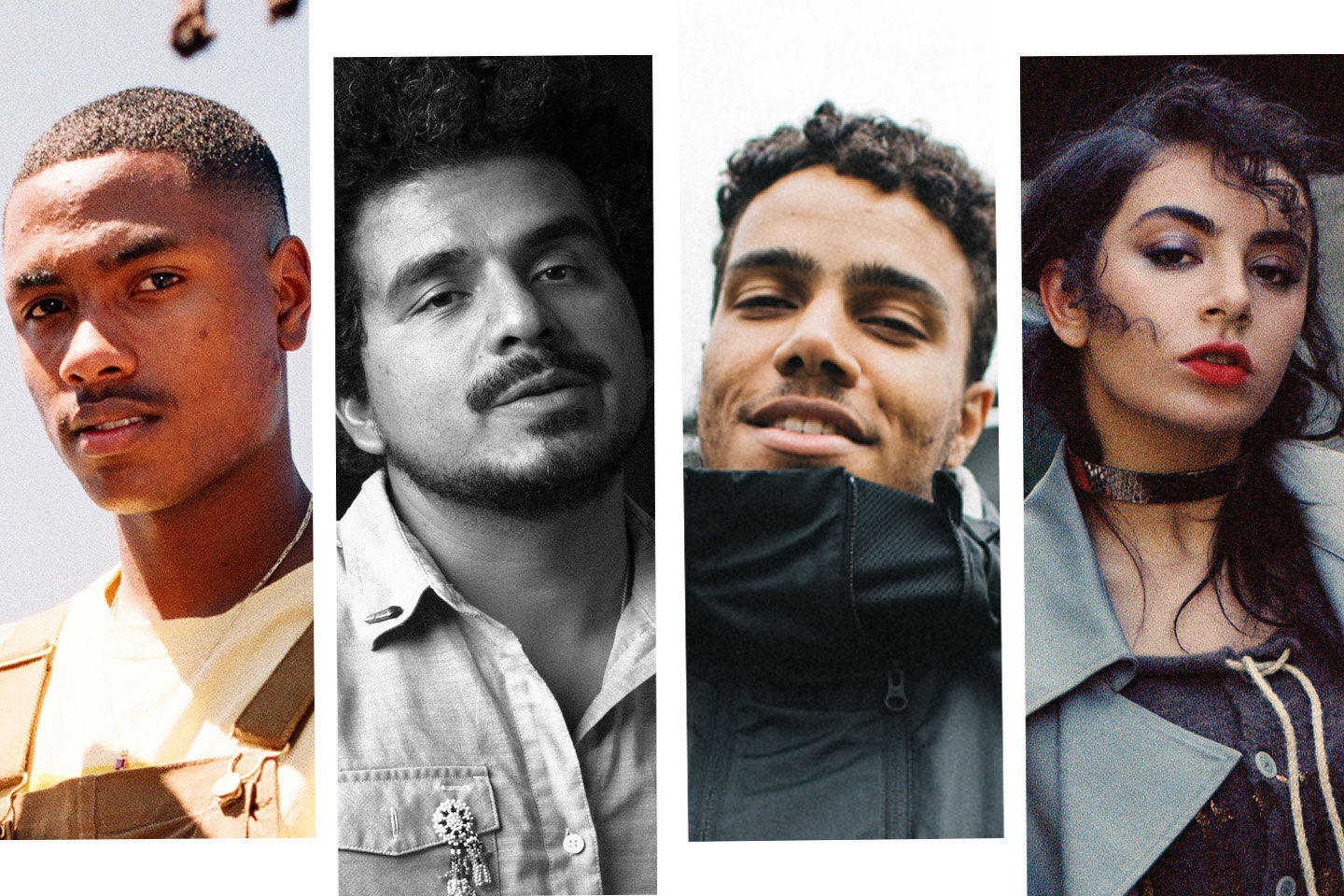 1. As we know, Charli XCX is officially embracing her super-pop identity. She recruited fellow neon enthusiast Lil Yachty for "After The Afterparty," with a video that spurted bubblegum pink brains everywhere the night before Halloween.
2. A$AP Mob's Cozy Tapes Vol. 1: Friends dropped early Halloween morning. Our favorite is the last track, A$AP Rocky's dark "Telephone Calls," which features Tyler, The Creator and Playboi Carti.
3. We don't just like "Floor Seats" because of the FADER shoutout, we like it because Gucci Mane's iconic drawl complements Quavo's fluid tones — a slam dunk match, like Steph and Klay.
4. Fellow Chicagoans Saba and Noname make a killer pair on the soulful portrait of a Windy City street, "Church/Liquor Store." It's off Saba's debut, Bucket List Project.
5. The Internet's Steve Lacy has a solo album on the horizon, and it's possible "Some," is the first taste of it. It is really tasty — makes us wanna hit the beach and just chill and get high.
6. According to Helado Negro, the video for his warbling, self-loving "It's My Brown Skin" is "a broad stroke of overlapping thoughts on people of color and a continual love for all shades of brown." <3
7. 38 Baby, NBA YoungBoy's just-dropped mixtape, is really good. There's sensi YoungBoy, hard YoungBoy, and right-in-the-middle YoungBoy, like on the beautiful "They Ain't With Me." Ain't never had a role model, watched Chief Keef growing up...
8. In the video for "Buster Cannon," U.K.'s AJ Tracey takes his sharp and fast grime beats to Tokyo. See if you can keep up.
9. bo en's "sometimes" is so full of wacky sounds that it exudes the bright aura of a children's show theme song. But even though it sounds like a sunny day, it's about loneliness, which makes it stranger and even more charming.
10. Some more Chicagoan jams: Footwork crew The Era released a tape called In The Wurkz FM. The freshest track is "Thoughts," one of The Era's efforts to convey "decades of history in terms of footwork concepts that haven't been expressed in words lyrically."
11. There's serious genre-mashing going on in PAULi.'s "WAITING (Getting On This Train)." The Brooklyn-via-London artist layers whistles and beats over his tranquil, low-key vocals.