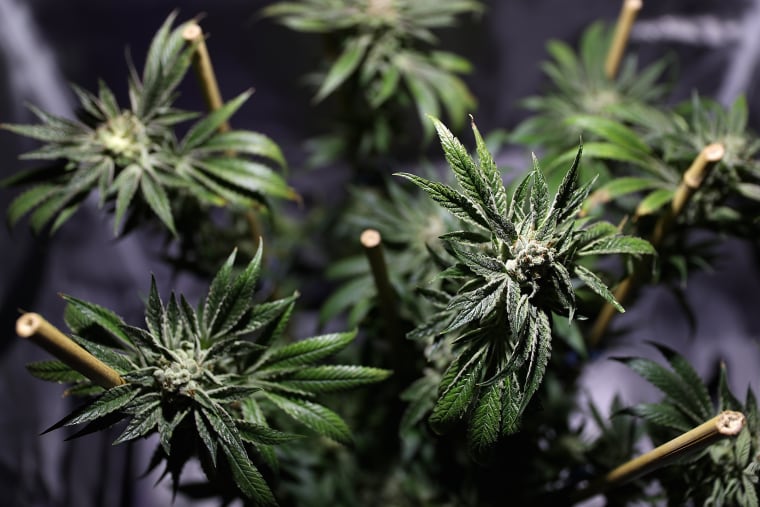 Recreational marijuana use has been legalized in California, Nevada, and Massachusetts on Tuesday. The legalization measure, Question 4, passed with a majority vote in the first of five states considering legalization legislation Tuesday night.
In addition to the California vote Arizona and Maine, voted on similar legislation on Tuesday. Additionally, four other states voted on proposed legislation regarding medicinal use: Arkansas, Florida, Montana, and North Dakota. The ballot measures in Florida and North Dakota passed.
Marijuana is still illegal on the federal level, although recreational use is already legal by state law in four states — Oregon, Washington, Alaska, and Colorado — plus Washington, D.C.
Massachusetts becomes the fifth U.S. state to legalize recreational use. Question 4 allows consumers over 21 to use, possess, or grow the drug, up to a 10-ounce per-person limit at home, and 1 ounce limit in public. The state would tax and regulate sale.
In California, passage of Proposition 64 would make recreational use legal for consumers 21 or older, plus possession and growing of small amounts for personal use. The state would tax sales at a rate of 15%, generating what advocates of the Proposition expect to be over $1 billion in annual revenue.
Similar measures in Arizona (Prop. 205) and Nevada (Question 2) would allow for personal recreational use, also taxed at a rate of 15%, albeit with more restrictive limits on quantity. The Maine measure, Question 1, would impose a 10% tax.