How Yemi Alade Hustled Her Way To Become The Queen Of Afrobeats
This Nigerian artist is bridging her continent's cultural divides to become one of its biggest stars.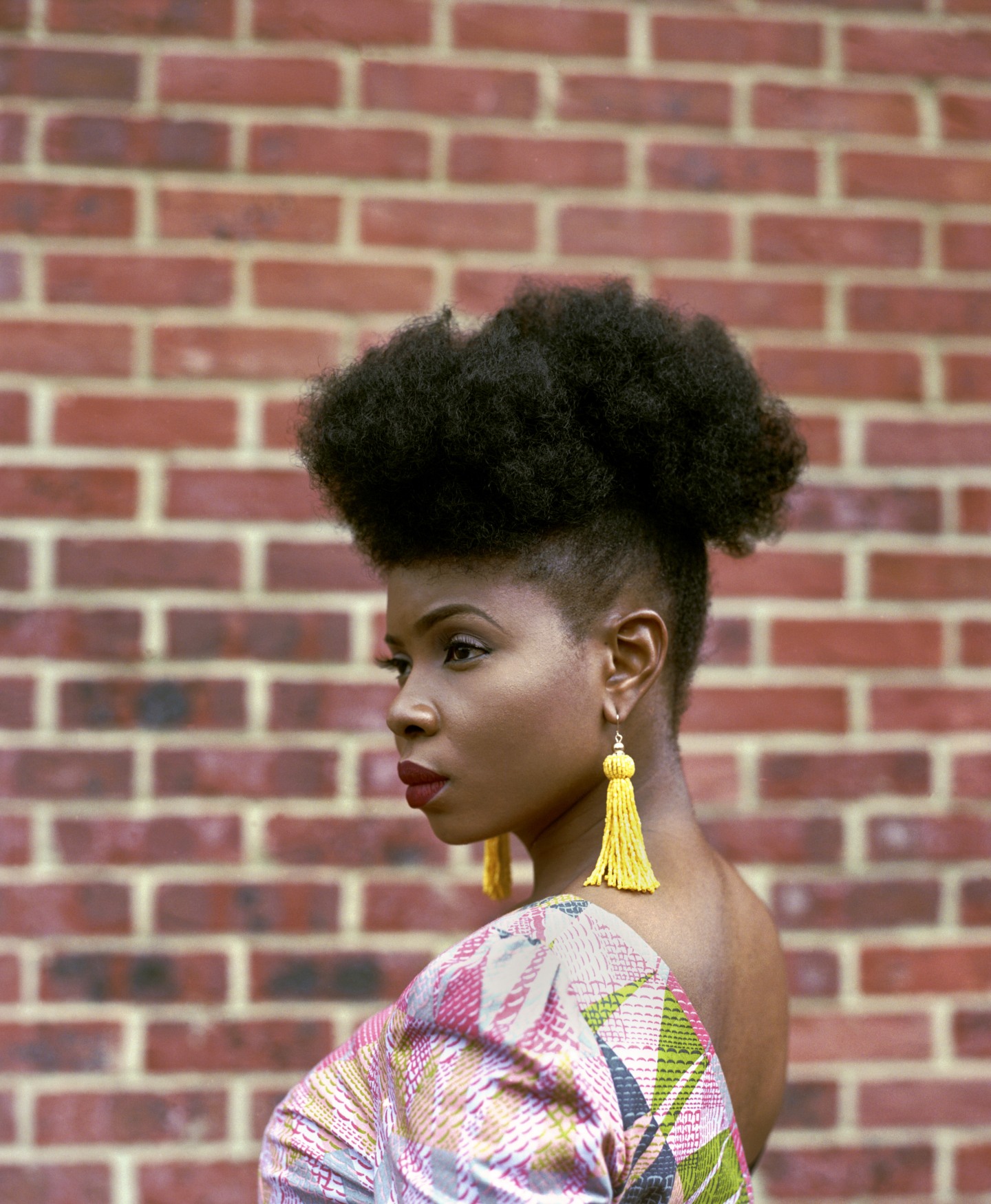 Yemi Alade gives everything up on stage. There's a video of the Nigerian artist performing at London's Wembley Arena as part of Dance Afrique in summer 2015 that finds her lost in the emotion of her yearning ballad, "Duro Timi." Dressed in a sequined bodycon playsuit with peaked fluoro shoulders, she gestured emphatically into the crowd, seized the microphone stand as if removing an obstacle in front of her, and broke into angular dance moves. Alade's facial expressions flipped from tender to outraged as she commanded the focus of the crowd with ease.
On a cloudy summer's day a year later, Alade sat in her U.K. press manager's cozy living room thoughtfully watching back the same performance on a television. By most measures it was a triumph, but it turns out that she'd been battling more than the usual stage nerves that day: there was a fire at her hotel, and she'd run out with only time to grab her phone, Bible, and stage outfit. "Whether the building burned to the ground or not, I was going to perform!" she said with a wide, knowing smile. "I was ready to die on that stage."
Alade has achieved a kind of cult status worldwide, but in Africa she's a bonafide superstar. Last year, she won Best Female at the MTV African Music Awards, her most recent album hit No.1 on the continent's iTunes chart, and she was named an ambassador for Africa Fashion Week this past April. In a continent rich with numerous national and regional music scenes, the key to Alade's success has been her ability to find connections between cultures through music. On her fantastic 2016 album Mama Africa she draws from Ghanaian highlife, Ivorian dance music style coupé-décalé, as well as American hip-hop and pop, in a sharpening of sounds she calls "afropolitan."
As an artist from humble beginnings who releases on the small, independent label Effyzzie Music Group, Alade's success is hard won. She had a brief brush with stardom after winning Nigeria's Peak Talent Show in 2009, but her alternative point of view really started to shine through in her 2014 breakout single "Johnny," which borrowed from afrobeats stars L.A.X and Wizkid's playboy anthem "Caro," but reworked the boys' search for the perfect woman into a worldwide hunt for her straying lover. The track's success — 52 million views and counting — allowed Alade to pinball off their fame and forge her own lane. With no plans to slow down, she's following up the summer dance hit "Koffi Anan" with the fantastically fun video for "Tumbum," premiering on The FADER today.
Perched on a sofa, she spoke honestly about her years of graft, breaking boundaries as a businesswoman, and how to navigate global success while keeping your identity intact.

---
Your new single "Tumbum" discusses how food is central to Nigerian culture. Why was this important for you to explore?

In Nigeria, food isn't just for consumption but is a cultural representation. Different states in the country are known for their indigenous delicacies. Permit me to say, 'by their food you shall know them.' It's true that the "Tumbum" video only briefly sheds light on rural areas in Nigeria; I wanted it to be relatable for Africa as a whole.
How would you compare the creation of your latest album, Mama Africa, to that of your previous one King of Queens?

The process was more of a struggle. After the release of King of Queens I was basically never at home. I was in another country almost every day, and I can't record on a flight. The announcement system would be all over the record! I didn't have time to settle down, or to put my personal studio together. But through that struggle, my thought process turned into a goal: to capture all of Africa on one CD.
It's quite an ambitious concept. These genres and styles are from all around Africa, and they're not all not ones that you grew up with.
We picked [collaborators] from west Africa, east Africa, from south Africa. We left out north Africa, but I still infused one or two of their cultures in my videos. [But] the African way is always constant. To a large extent the sounds are the same; the only difference really is the language and how it's delivered.
Throughout your career you've recorded songs in different languages, like French or Swahili. Is that reflective of a desire to reach your fans in those markets?
Definitely. I'm a lover of languages, and sometimes I'm even a lover of accents. The French version of "Johnny" was for fun, but for "Kissing" there was more of a goal — I wanted it to mean more to my listeners. If I sing one of my songs in your language, you can totally own it. My dad is Yoruba and my mom is Igbo, so those two languages are kind of in my pocket. I speak English — something we call vernacular pidgin English — but when it comes to international languages I'm stuck on French right now. I'm working on Swahili and hopefully at some point I might learn Portuguese.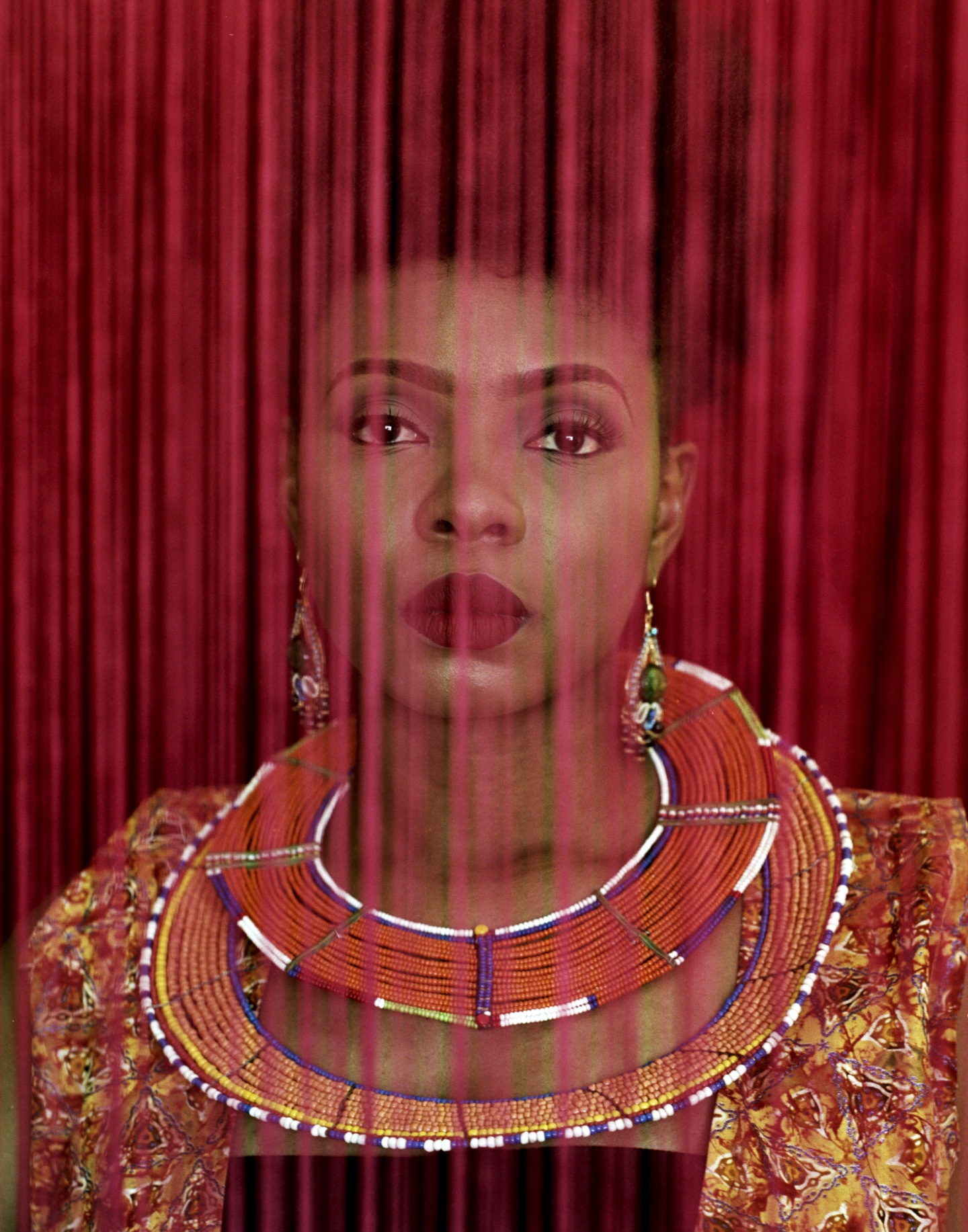 Has being half Yoruba and half Igbo helped you access different cultures?

I couldn't have put it better. Tribe is a very strong factor in Nigeria, and coming from two major tribes is a big plus for me. Personally, it's helped me embrace both cultures, and you can see through the fact that it's all just one culture. Just some different names attached to it and different languages.
Afrobeats is sometimes thought of by Western audiences as one genre, even though it contains so many styles of music. What do you think about all these different genres being sold under this umbrella term?
What can we do? I was born into a world where afrobeats is the major genre, and [musicians] have all created our own type of genre [within it]. I personally think anyone who is fighting about the fact that we're all in the afrobeats genre is just hitting their head against the wall because you can't fight the truth. If you think you're not of the afrobeats lineage, why don't you just create your [own lineage]?
Your father was a police commissioner. Was your household political when you were growing up?
My dad wasn't a very political person, and he never held any political office or anything like that. I'm not very interested in politics myself, [but] I feel very strongly for the need for human rights and giving back to my society. Female rights, definitely. My job is to provide new music and I wouldn't want to over-stretch myself, but I have a voice. So when I can speak, I will speak.
It was about four years between winning the Peak Talent Show and "Johnny" becoming a hit. Was that time a struggle?
Four years is a very long time, I tell you! I was faced with so many obstacles that I reached the point where I wanted to stop music and use my degree to get a job so I could finally sustain myself and have a life. I had 10 singles already out there; I'm lucky I had [my producer] encouraging me.
At the time, I had no idea that ["Johnny"] was my numero uno hit that I was writing. The lyrics just came to myself and [producer] Selebobo when we were trying to get into the mood of the song: one line came out, then another, like, Continue, continue! I kept laughing. When you read the lyrics they're very funny, it's about a cheating lover in an almost friendly way. In fact, the song wasn't officially released — it leaked. If it hadn't, I could have just kept the song, like, Oh, no one's going to like this. It was very different from anything I'd recorded so far.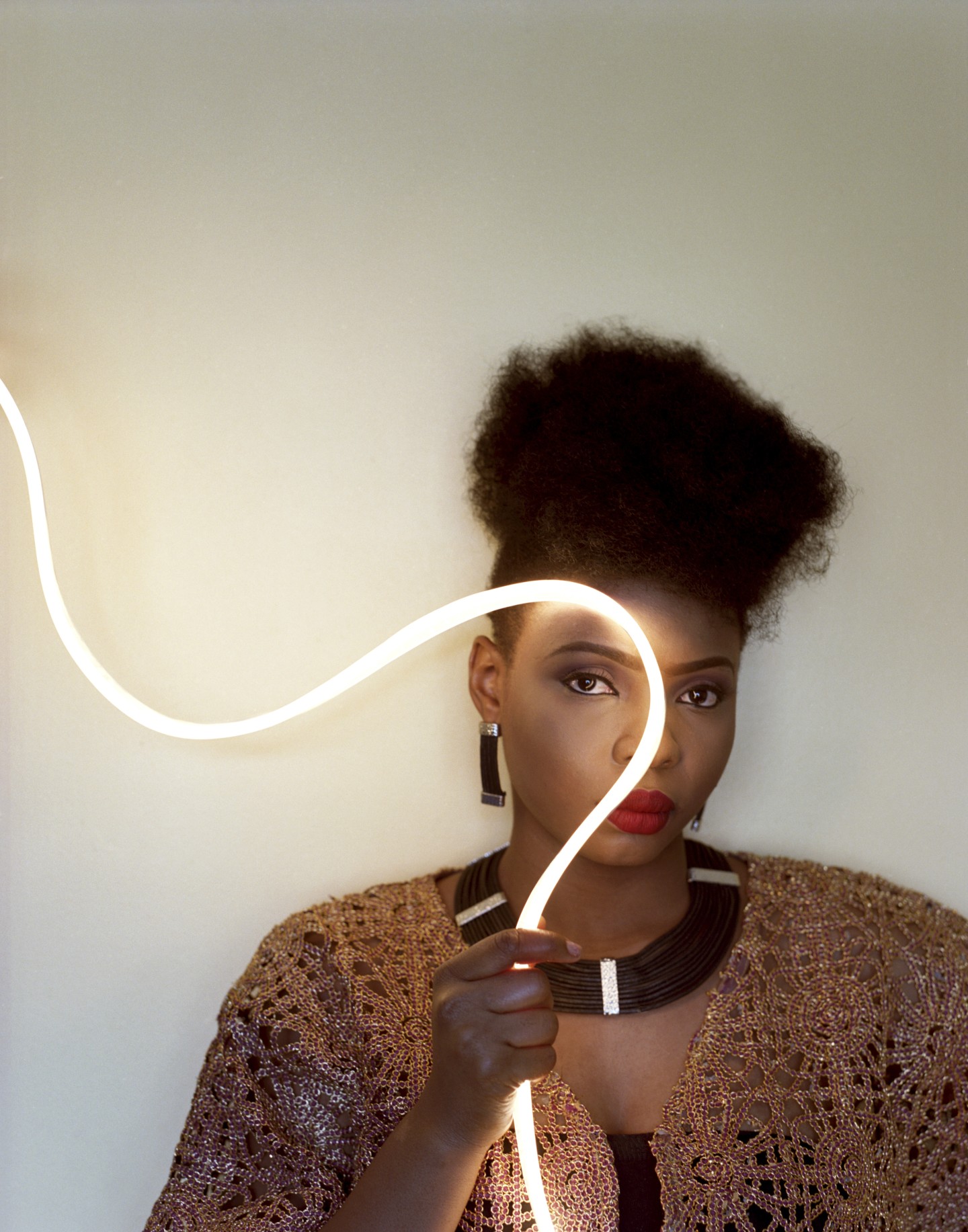 "I wear my game face when it's time for business. When I show up, you're going to understand that power just walked in."
Would you say that in Nigeria, to succeed as an artist, you have to be more of an entrepreneur?
The only way.
As music distribution becomes increasingly digital, how do you see the music business in Africa evolving?
I have come to realize that the most constant thing is change. In the beginning I wasn't much of a social media person, but now my face is to my [phone] screen 24/7. I have to work. Because the real market now is virtual. In Nigeria, most people have realized that you must be more than just an artist. We have to fund our projects, fund our personal lives, so we are already entrepreneurs.
When you see Nigerian artists like Davido and Wizkid breaking through to the Western hip-hop scene, does that give you ambitions to do the same?
It's a huge inspiration for me, and I'm very grateful to be born in this generation where such a thing is happening. If you look closely you can see that these guys did this without actually changing who they are. They didn't have to try to be someone else. I'm very proud of them.
As someone who doesn't come from the wealthy background of, say, Davido, has it been harder for you to reach your goals?

Oooh, have I had to hustle more? There is a very big difference between Yemi Alade and Davido. You could call Davido the child of a moneyman. I am clearly not. Our backgrounds are very different and definitely our expenses will differ. He might be looking at getting the most expensive car in the world, while I might get a fly car that can just get me somewhere.
Before he passed away, my father got a bowl of beans with different sizes. "Look at it," he said. And you see very big ones and very tiny ones. And then he shook it and shook it and said, "What do you see now?" It was only the small ones on top. So, he taught me that something can emerge from nothing. I hold onto that.
You're probably the most successful female afrobeats artist out there now. Do you think it's harder to break through as a woman?
We have to toil 10 times harder. Many times I have been at events with guys who I have bigger songs [than], but just because he's a guy he's given preferential treatment. It's not the guys' fault. It's just the way the world has been wired; females are mostly placed as second place. We're seen more as gracious and calm than strong and powerful, so we have to rise above sexual harassment, financial constraints, culture, even rise above nature sometimes — that monthly visitor! [laughs] But I wear my game face when it's time for business. And I don't go alone — I go with a team that knows what they're doing. When I show up, you're going to understand that power just walked in.
But I don't try to please anybody. I don't try to make it like, Oh I want to do this so you can like me. Not everyone loves mangos, but I think mangos are amazing. Not everybody likes peaches but I think peaches are amazing as well. I'm just myself.