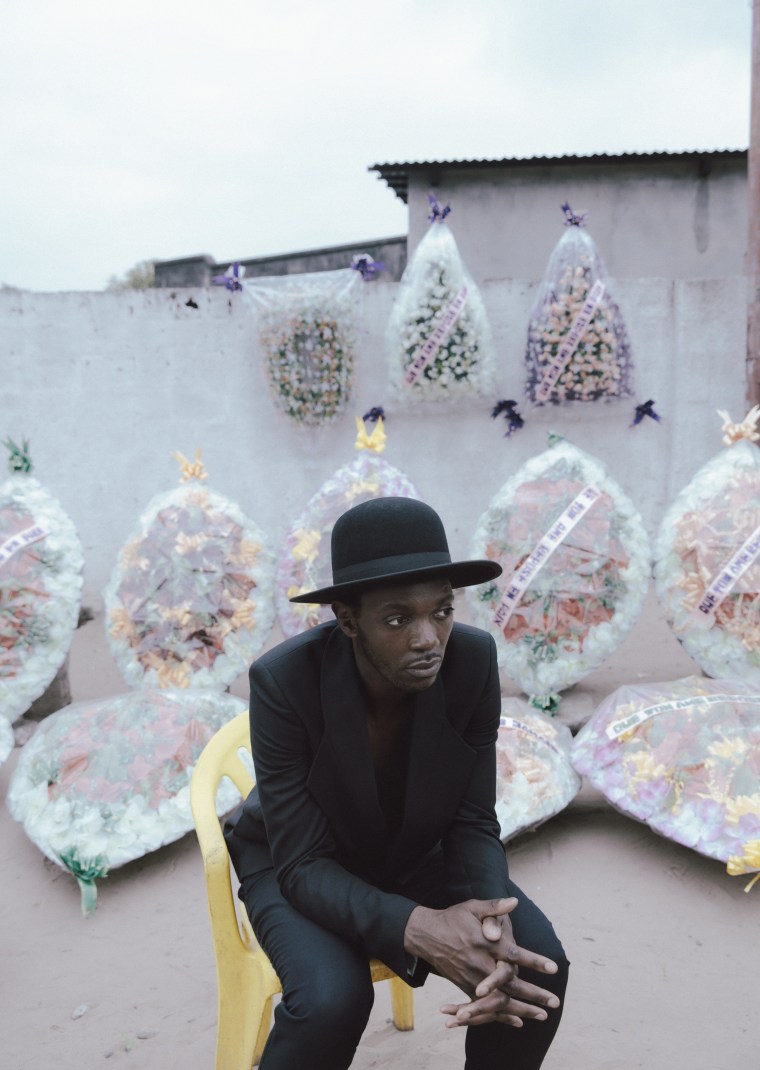 It's been a big year for Congolese-Belgian rapper Baloji. He released his new EP, 64 Bits And Malachite, in early November after signing on to U.K. indie rock label Bella Union. And now Queens rapper Heems (Swet Shop Boys, ex-Das Racist) is chiming in with a rework of 64 Bits's infectiously upbeat "Spoiler" that includes a new verse.
Bruh why you like Osama in the night/ Bruh why you like Obama in the night/ Bruh why you like my momma in the night, asks Heems, addressing people who bring their problems to the club. He delivers his words with irreverent swagger, yet the theme of nighttime spaces as a necessary escape from daytime realities pervades both of the artists' lyrics.
In an email to The FADER, Heems gave details on how the remix happened. "I came across Baloji's work while I was in India last winter. I think it's super smart and stylish. We linked up and I got to remix one of his tracks."
Likewise, the admiration is reciprocated. "Heems killed it" declared Baloji in an email, noting he's been "a fan of Heems since Shut Up, Dude and even had the Das Racist 8-bit arcade game."
"The song is originally very focused on a Congolese heritage [and] dance culture since it combines four different generations of musicians but Heems made the song subject universal, gave a Brooklyn echo to [it]," continued Baloji. "People talking about life issues in [the] club [when] reality will strike back as soon as we leave the place."
Listen below, and buy 64 Bits And Malachite here.