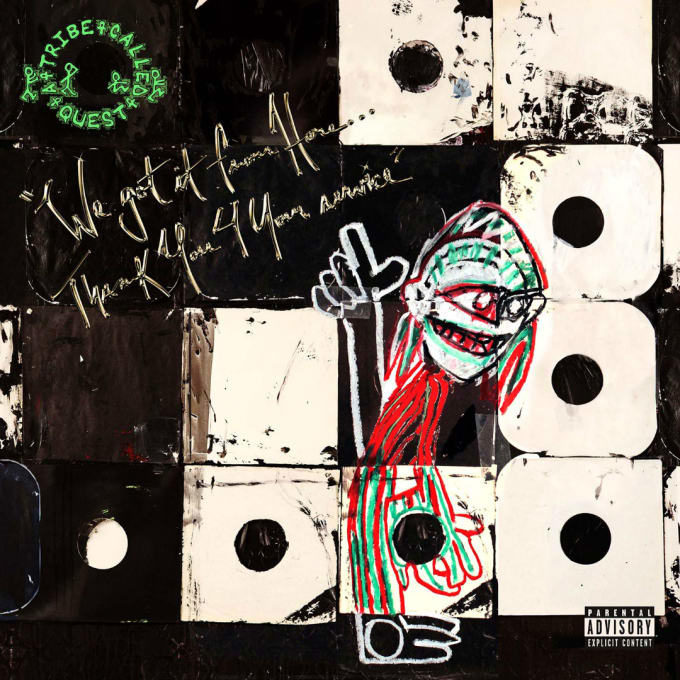 A Tribe Called Quest has released their final album, We got it from Here, Thank You 4 Your Service. The album was announced two weeks ago in a handwritten note from Q-Tip posted on Facebook.
As previously reported, the project features newly recorded verses from the late Phife, plus contributions from a laundry list of collaborators and admirers, including André 3000, Kendrick Lamar, Elton John, Jack White, Busta Rhymes, Talib Kweli, Anderson .Paak, and Consequence. There's also an uncredited hook, on "The Killing Season," sung by Kanye West.
The album's sixteen tracks are split up into two distinct eight-song chapters. "Space Program" leads the collection off with a classic Tip/Phife back and forth, and a statement of purpose:
We gotta get it together forever, we gotta get it together for brothers. We gotta get it together for sisters. For mothers and fathers and dead niggas. For non-conformists, one-hitter quitters. For Tyson types and Che figures.
Tribe will perform live, along with host Dave Chappelle, on Saturday Night Live this weekend. Purchase the album here via iTunes and stream the album below on Apple Music.