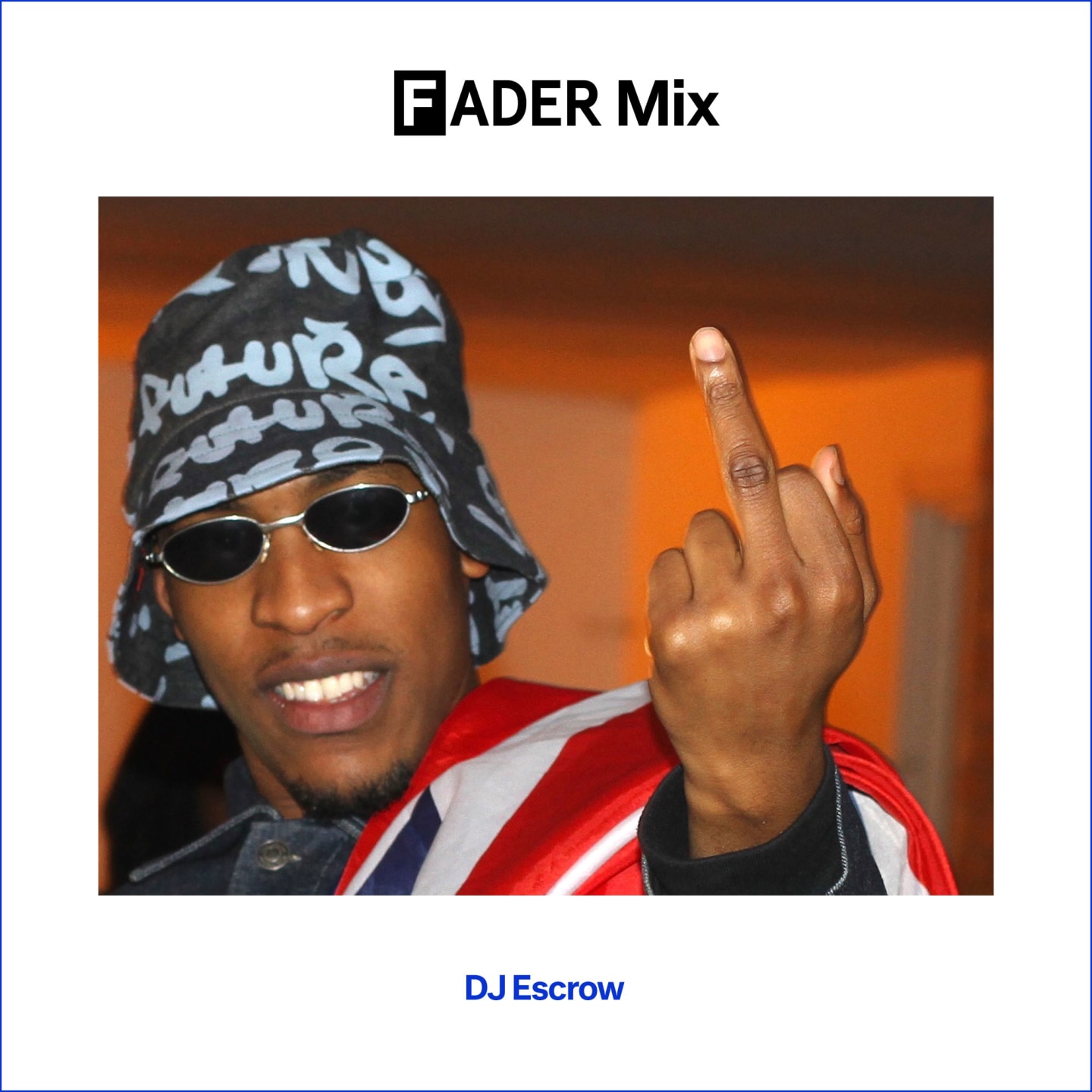 By the time Dean Blunt announced his hip-hop project Babyfather in summer 2015, his output was so ambiguous that some wondered if DJ Escrow, billed as the host of their mixtape BBF: Hosted By DJ Escrow, was even an actual person. But he is very real, as I saw in person during his fantastic opening DJ set at a show in Toronto back in September. We had to ask Escrow to bring some of that heat to our weekly FADER Mix series, and he delivered a powerful combination of contemporary grime, road-rap, and stateside hip-hop bangers. You'll hear Wiley, 67, MoStack, 21 Savage, Rae Sremmurd, and much more, all rallied by Escrow the selector, giving the raw recording an even stronger resemblance to a ripped pirate radio broadcast from deep within London.
Where are you right now? Please describe your surroundings.
My yard I guess. Elements papers.
What's the last book you read that had a big impact on you and why?
50th Law by Fif.
What's your favorite dish to cook and how do you make it?
I don't cook.
What's your favorite thing to do with your friends?
Score of fresh ammi.
How did you meet Dean Blunt?
Can't remember. Been a minute.
What do you admire most about the younger generation?
Me nuh watch kids, plus I am young already.
What does being British mean to you?
Someone else asked me this. Im from London, 'llow Britain. Its different.