Get Your Mind Unstuck With Suzi Analogue's New Track "MOVE / IT / OFF"
The experimental artist will perform at Knockdown Center this weekend as part of Brooklyn Electronic Music Festival.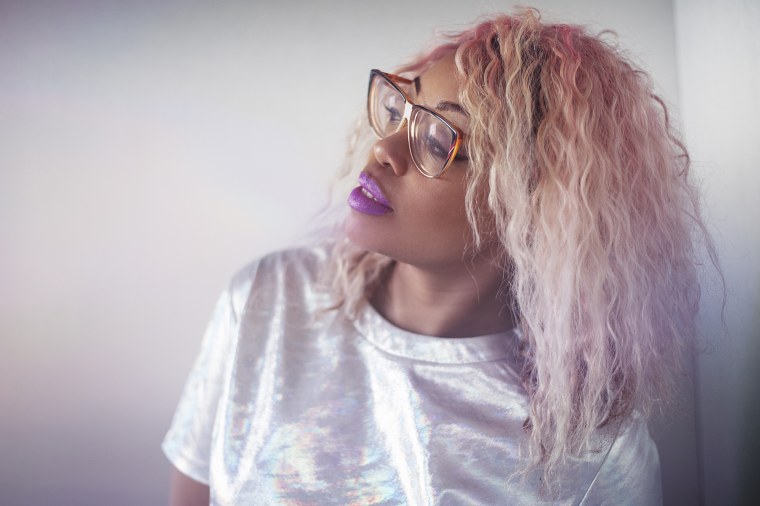 This weekend, Queens arts venue Knockdown Center will play host to a series of BEMF-related events that will highlight electronic artists skilled in pulling crucial new ideas and expression out of their machines. On Saturday night, NON Records founder Chino Amobi will be joined by searing singer Richard Kennedy and experimental artist Suzi Analogue, who will be presenting a live score to a short horror film that she made with fellow producer VHVL called No Moon No Man.
To get a sense of what will make the night so special, today we're sharing a sparse yet soulful, footwork-inflected new track from Suzi Analogue that has a timely message.
"Lately, with everything going on in the world, instead of running from it, I've used music and visuals to dive into it deeper and explore the humanity within it in new ways," Suzi Analogue told The FADER over email. "This newest track, 'MOVE / IT / OFF,' is meant to be a sound off to get you out of a mental rut, or feeling of being 'stuck' using sound. My personal choice on the best way to 'get unstuck' is to dance it off — free your body of the heaviness of your mind."
Check out the full line-up, and buy tickets, here.