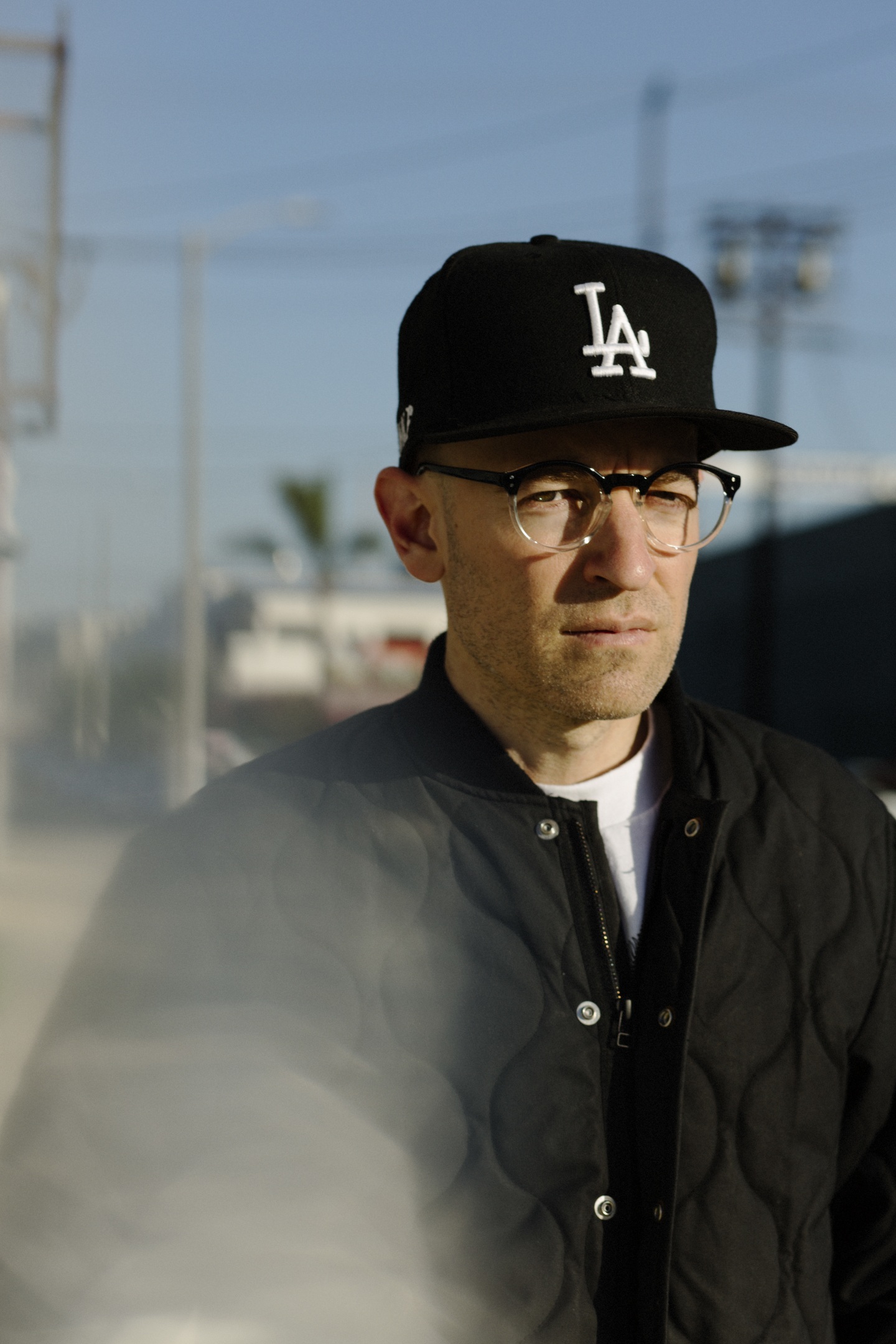 In 1986, at the age of 17, Chris Manak wrote a high school essay about wanting to be a record label owner when he was older. The San Jose native had been collecting vinyl since he was ten and by high school he was DJ-ing and making his own beats thanks to a fascination with hip-hop. Manak's essay proved prophetic — he grew up to become Peanut Butter Wolf, the founder and head of the Stones Throw label, which turned 20 this year. With a catalogue numbering close to 500 releases, Stones Throw has weathered the shift from analog to digital and the rise of its core genre, hip-hop, to global pop standard. One of the last survivors of a different era in indie music when buying records was the norm, the label has worked with acts that went on to become household names (Aloe Blacc, Mayer Hawthorne) and underground heroes (Madlib, J Dilla), all the while acquiring fans from Kanye West to funk legend Steve Arrington.
"A lot of labels have come and gone," Manak reflects, speaking on the phone from his office in Los Angeles where he and the label moved in the early 2000s. "To be able to continue discovering new talent is what I do it for." In conversation, Manak is laconic — sometimes to the point of seeming distant — but when it comes to music there's little doubt he is proud and passionate. While running a label had long been a goal, it was a personal tragedy that ultimately birthed Stones Throw. In the early '90s, Manak was making music with his close friend Charles Hicks, aka the rapper Charizma. Their tracks were cut from the same boom-bap cloth as east coast mainstays like Gangstarr and they dreamt of making it big, enjoying a short-lived deal with Disney subsidiary Hollywood BASIC. But sadly, in December 1993, Hicks was shot at a stoplight in a random act of violence. He was just 20 years old. The loss led Manak to quit music for a while before he eventually decided to honor his friend by letting the world hear his voice. In 1996, Manak launched Stones Throw with the release of "My World Premiere," a 12" of raw drums and rapping the two had written together years earlier.
Hip-hop is where Stones Throw started. But over the years, as Manak's passion for discovering new talent grew, the label became a home for a world of different musical ideas. The diversions started with hallucinatory takes on rap, modern funk, and folk, and today the label's releases are as wide as Manak's extensive and eclectic record collection. Rather than being a music policy, hip-hop became the glue that holds the label together. "I can't really think of any artists on the label that don't have an understanding of hip-hop even if they're not making it," Manak explains. It was the label's rap successes that afforded Manak the chance to release music he likes, regardless of commercial potential. The first curveball came in 1999 with a 7" from El Captain Funkaho, an alias of Jeff Jank, the longstanding Stones Throw art director. According to Manak, "it was kinda electro but with rock guitars on it; [it] didn't make sense on paper but I liked it." The 7" format became a way to have "no pressure for [the release] to do well" and soon enough Stones Throw was using it to debut its more diverging acts like Madlib's rapping alter-ego Quasimoto, L.A. funk band Breakestra, soulful singer Dudley Perkins, and the mellow hip-hop-meets-folk of Canadian recluse Koushik, which Manak calls "one of my prouder moments."
A close listen to the early years of the label's catalog shows Manak has long tried to push past convention — which is something he says a 2014 documentary about Stones Throw called Our Vinyl Weighs A Ton overlooked. "[They] set up the movie that after Dilla died [in 2006] I lost my mind and went crazy and started putting out all this weirdo music," Manak says. "I think I've been putting out weirdo music all along."
There's a scene in the extras of Our Vinyl Weighs A Ton where the camera catches Manak and Steve Arrington returning to their hotel after a show in the early 2010s, with the 60-year-old Ohio funk legend humming the melody to "All Caps," the Ironside-sampling cut from Madlib and MF Doom's 2003 collaboration Madvillain. "The beats was killing me tonight," Arrington exclaims in the elevator. His enthusiasm speaks of another important aspect of Stones Throw work over the years: as a connector between musical mavericks across generations.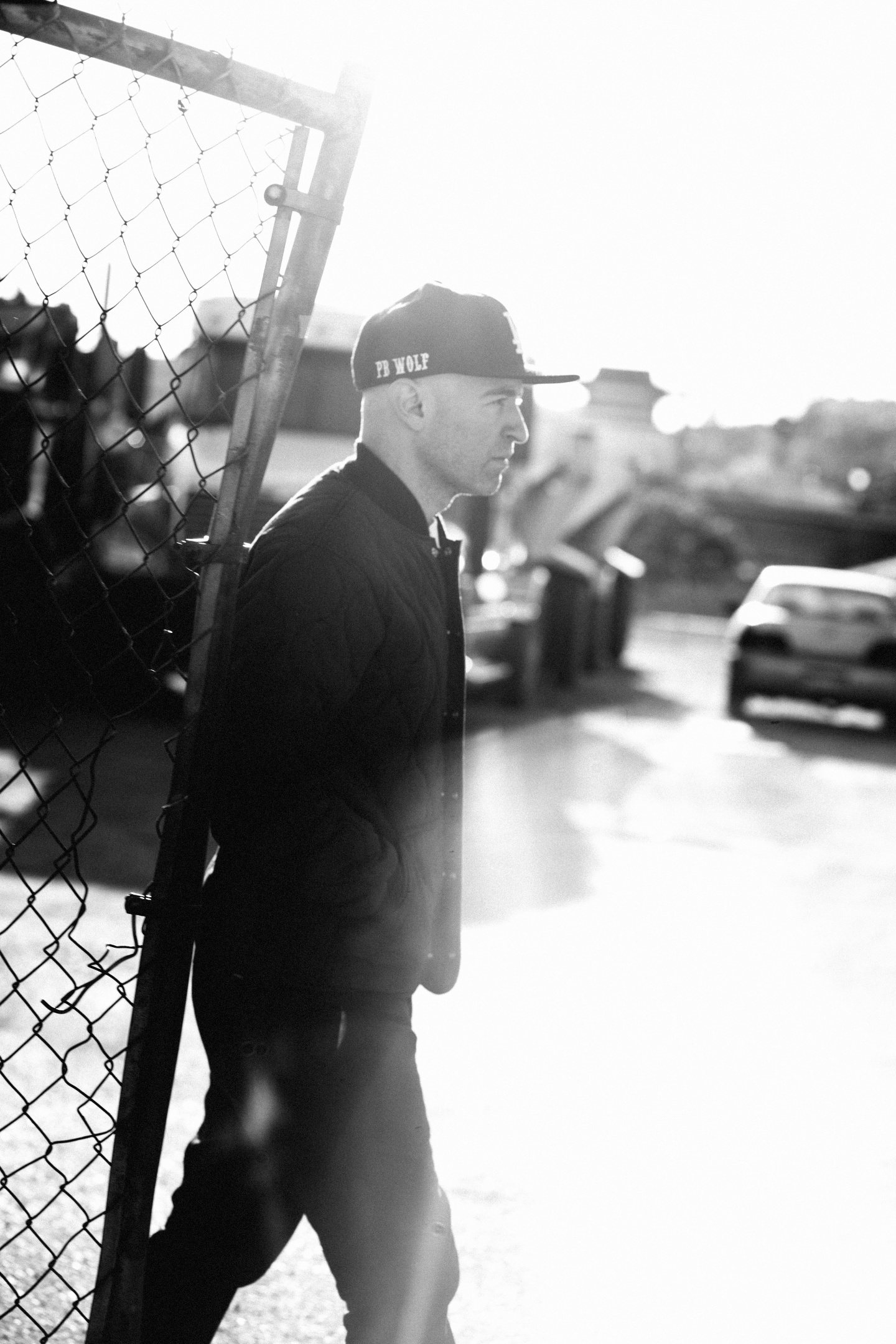 "A lot of labels have come and gone. To be able to continue discovering new talent is what I do it for."
"That's what I get excited about," Manak admits when I put the idea to him. "Steve wasn't aware of Madlib and Dilla and once he heard it he was really into it." To come full circle, Manak recently shared Arrington's music with the label's latest signing, 22 year-old violinist and singer-songwriter Sudan Archives. Another intergenerational link-up came in 2007 when Manak commissioned then-unknown L.A. producer called Dâm-Funk to remix Baron Zen, a new wave, punk and hip-hop project from one of his oldest friends and musical collaborators. Baron Zen's release had tanked commercially but the remix introduced Dâm-Funk to the world, marking the beginning of his successful career.
Like most 20-year-olds, Stones Throw has matured with age yet remains recognizable to those who love it. In an age of infinite, cloud-enabled listening, the label's curatorial importance has never been stronger. It is not only a filter through which to discover new acts, but also to rediscover ones you thought you knew: the lusting soul and loose beats of Anderson .Paak and Knxwledge as NxWorries; the thought-provoking hip-hop of L.A. veterans Krondon and Shafiq Husayn; or just James Pants going at it with a Yamaha synthesizer. Hip-hop, as ever, remains the glue: Common's latest studio album, Black America Again, was produced by Karriem Riggins, another quiet force the label has supported over the years. "I get pleasantly surprised when teenagers learn about us through a new artist and they dig deeper and realize there's other music they like on there too," says Manak. That's because Stones Throw isn't so much a label as an ongoing musical conversation, and conversations bring us closer.