Meet Kevin Abstract, The Post-Everything Kid Making Songs For Outcasts
Queer love stories and high school myths in a post-Frank Ocean universe.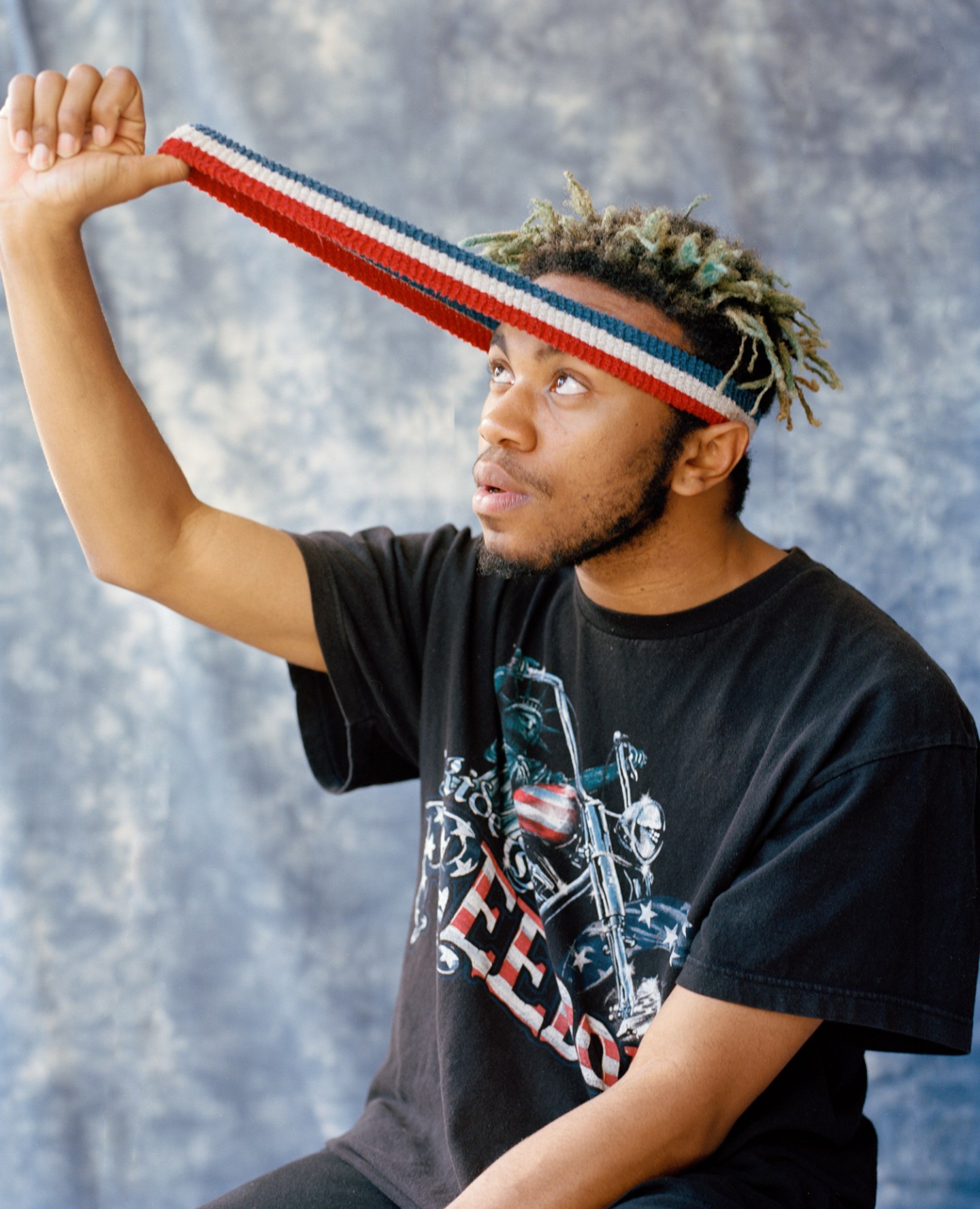 Frank Ocean's 2012 Tumblr letter is Kevin Abstract's moon landing. "I remember exactly where I was when I read it," the 20-year-old told me during a recent visit to Brooklyn. It was a gray day, and we were huddled in a cramped doorway of an office building to escape some rain, sitting on the cement floor. His hair, dyed green, stood up in polyps like a soft coral reef. "I had just had my first experience with a dude," he remembered. Abstract was around 16 at the time, and though he wouldn't openly discuss his sexuality for another couple years, Ocean's honesty changed his trajectory forever. "It was just like, Thank you. It saved me."
Abstract, whose real name is Ian Simpson, has taken the self-discovery ethos of that letter to heart. His new album, American Boyfriend, feels like something of a salute to Ocean, not just in its glittering sound, but in lyrics which are messily confessional. The words center on his high school years living on the outskirts of a mostly white Texas suburb and the first boy he ever fell in love with, a college student he met in New York last year. "Showed me obscure bands he was into/ His mom in the dining room/ We're in the bedroom," he sings on "Seventeen." "Football pads become a memory/ He changed me for the better."
The album is executive produced by Frank Ocean-collaborator Michael Uzowuru, who first connected with Abstract on Twitter. Abstract says they don't talk about Ocean much, but Uzowuru brings a gravity to American Boyfriend that's reminiscent of Ocean, all sentimental strings and melodramatic choirs. But Abstract has enough of his own niche inspirations that the art feels like his own, and the album is a satisfying mix of shoegaze, pop, and emo. "A little bit of Goo Goo Dolls, Sunny Day Real Estate, Vanessa Carlton — stuff you would hear in a Chili's," Abstract said of the record's pastiche of influences.
Growing up, Abstract was something of an outlier, and remembers white peers giving him what they thought were compliments, saying he wasn't "like the other black kids." Like many modern outcasts, he found solace forging a persona on the internet, rapping over YouTube instrumentals and uploading them to MySpace when he was 11. He ran away at 15, lived with a friend's family for a year, and found his way to Georgia to stay with his older sister, before eventually moving back to Texas and falling in with a crew of like-minded music nerds.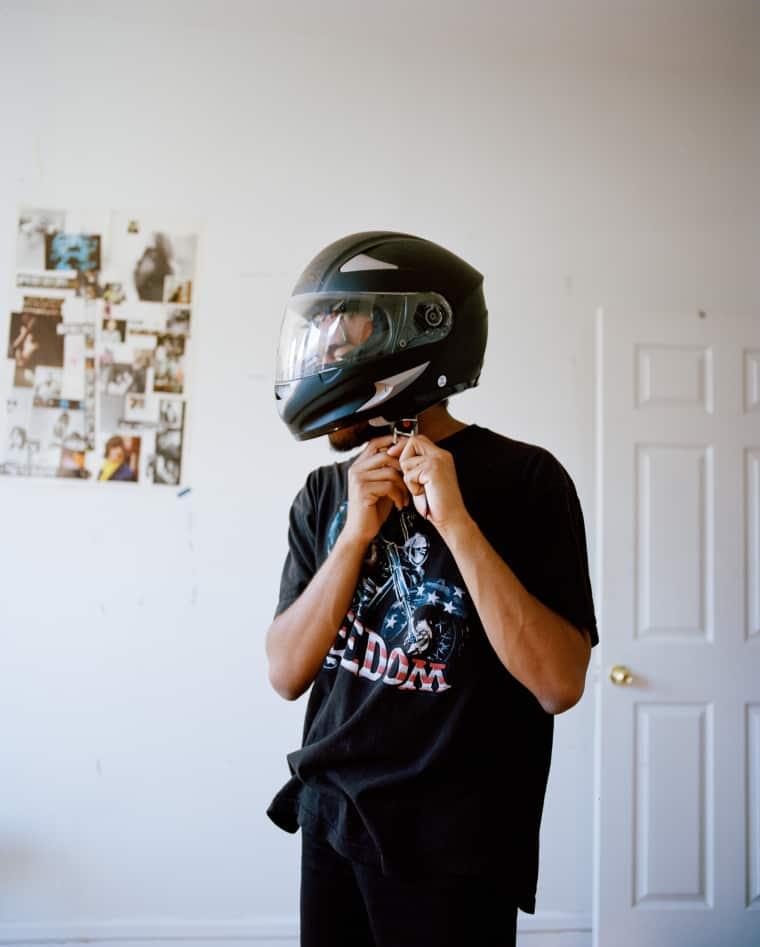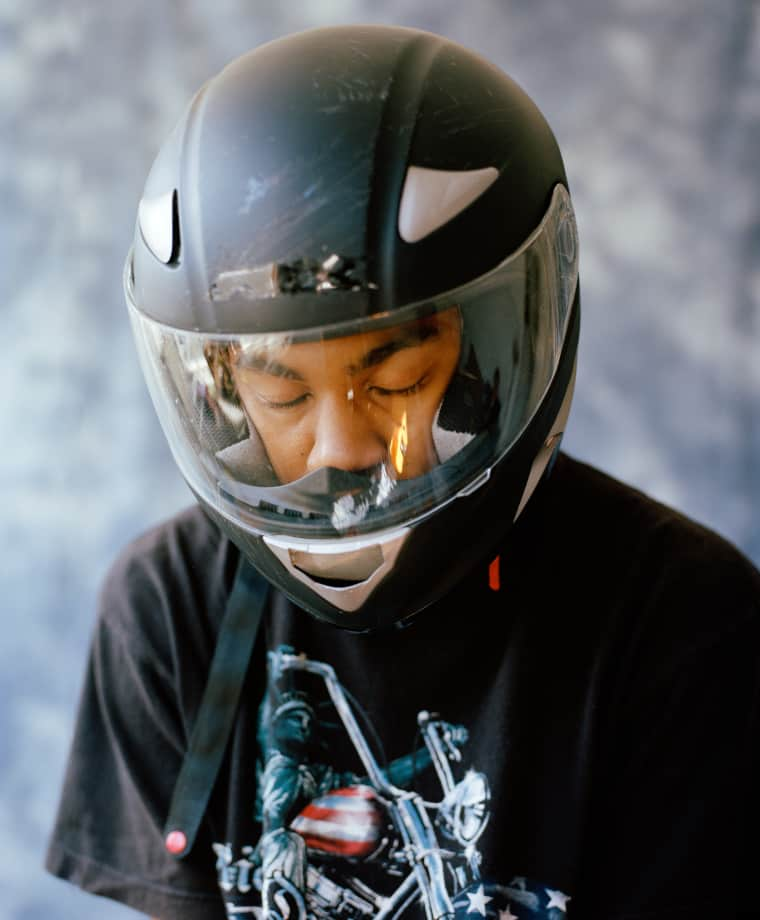 Abstract has a knack for masking parts of his biography and mythologizing others, the latest in a long line of American figures who believe total reinvention is a right. When I asked him the benign question of what his parents did for work when he was growing up, he told me he didn't want to say. After I shot him a confused look, he admitted that his mom now "runs some kind of motel in Louisiana." He is also attracted to cliches of Americana and youth. The video for "Empty," which he directed himself, takes place in a Stranger Things-y suburb and finds him getting head from a fully-uniformed football player to the shock of the athlete's girlfriend. "I don't know what it is that I love so much about high school, but I'm attached," he said. "The empty hallways. The teachers. They made me feel so much. Even if [some of it] was bad."
These days, he lives in a house in South Central, Los Angeles, with a group of 12 friends he mostly met online. They are in a hip-hop boy band called Brockhampton and have released a couple of playful videos. "It's always been my dream to come to L.A.," he said, lighting up like an ingenue. He is single at the moment, doesn't drink or smoke, and told me he is so reluctant to leave the house that his manager once sent groceries through a delivery service just to get him to eat. "I'm so anxious," he said of his reclusiveness, sounding as if he genuinely does not realize that he isn't the first 20-year-old to wear his social anxiety as a cloak of cool-kid outsiderness.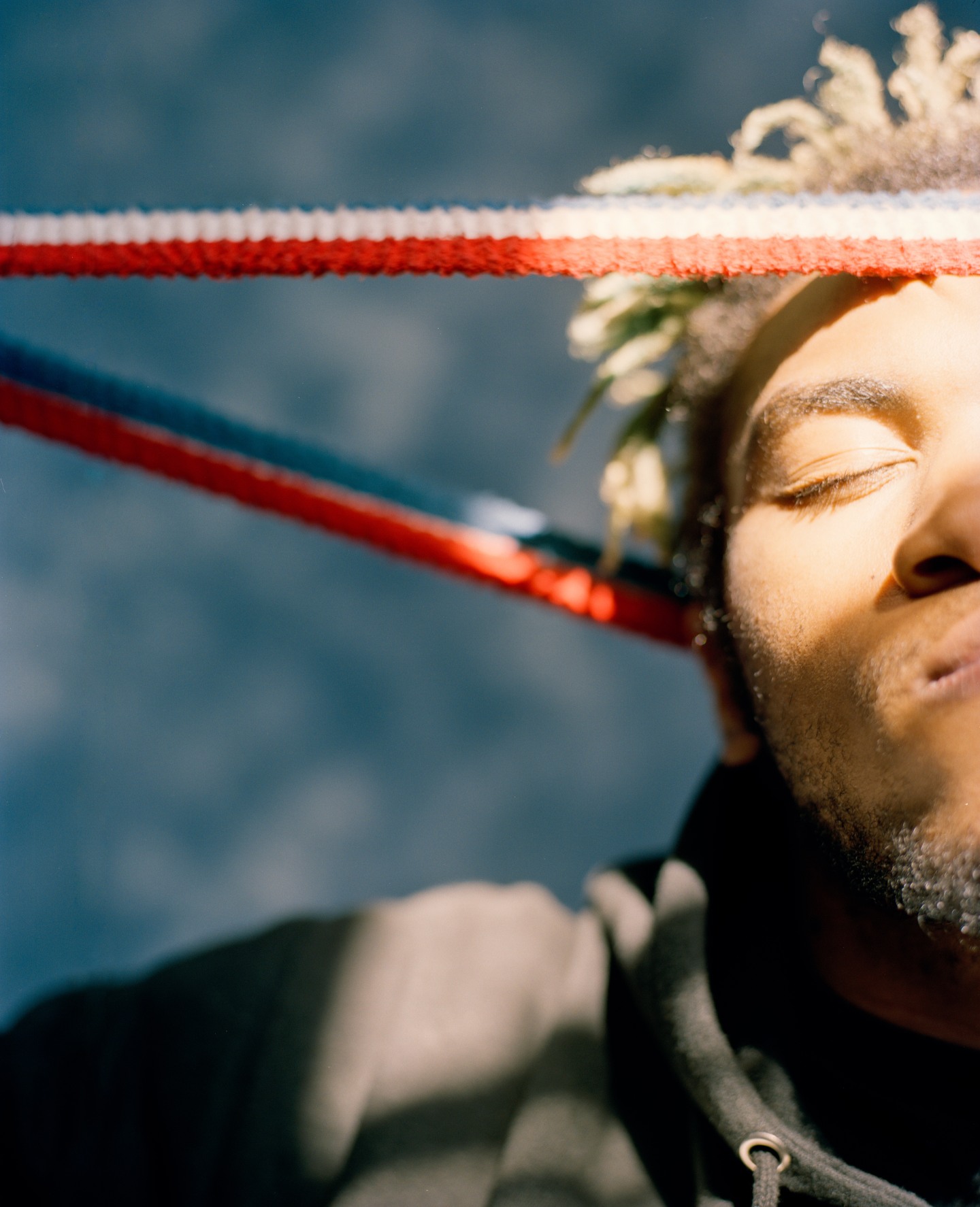 Once the rain stopped, I offered to buy him some pizza, and we walked a few blocks to a cheap spot with framed photos of old Italian actresses on the wall. Settled in a red booth, he told me he wants to make a full-length movie about high school, but he has trouble visualizing what his art will look like in one, two, three years — because it's hard to know what he'll look like. Truthfully, the best part about being Kevin Abstract might be that he has no idea who Kevin Abstract even is. "I just want people to be able to put on American Boyfriend and accept to not know," he said, emphasizing the kind of joyful revelation that only comes at the beginnings of things. "To not know anything about everything."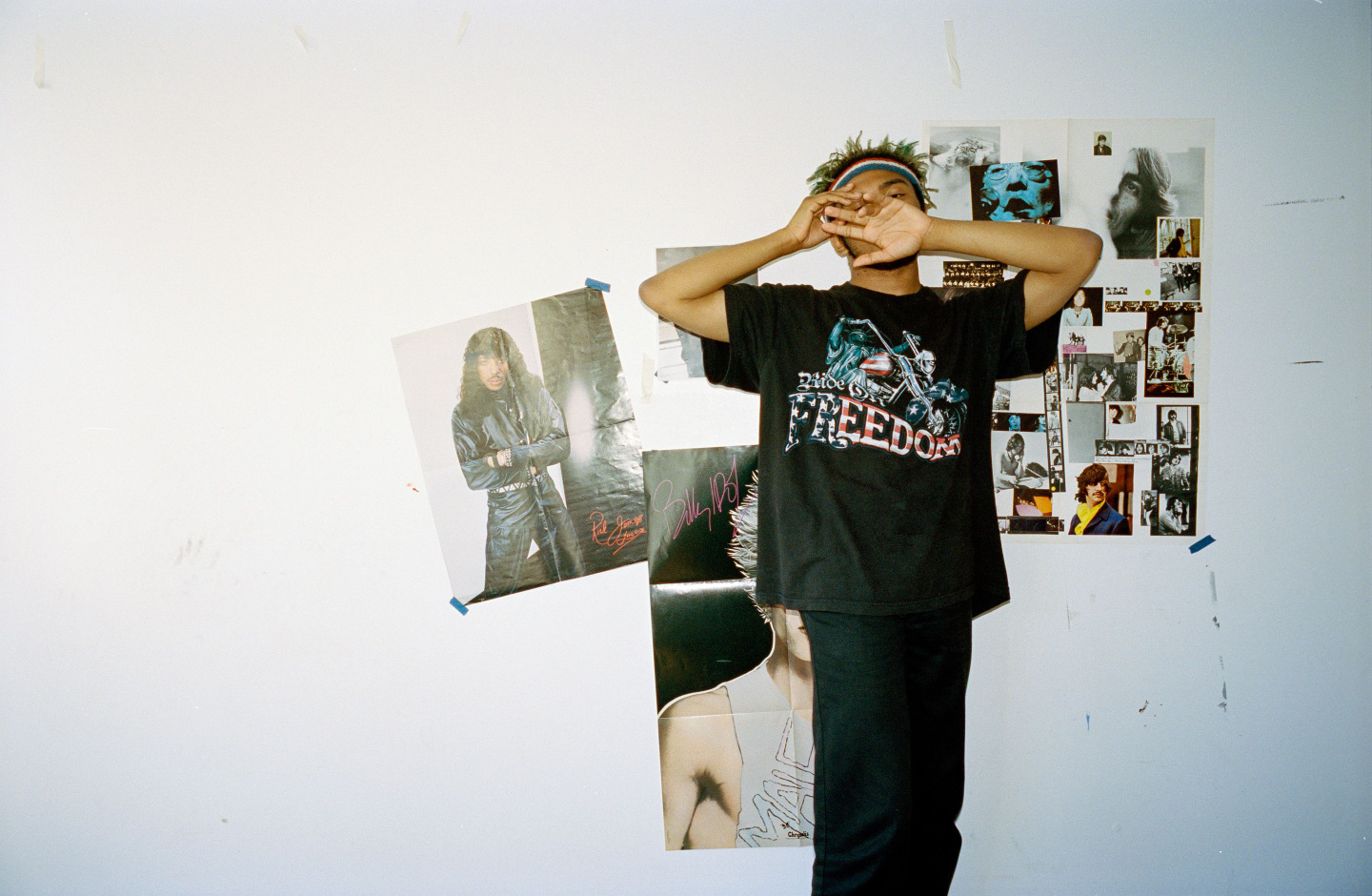 From The Collection:
GEN F