Apple's Peach Emoji Looks Like A Butt Again
Thank God.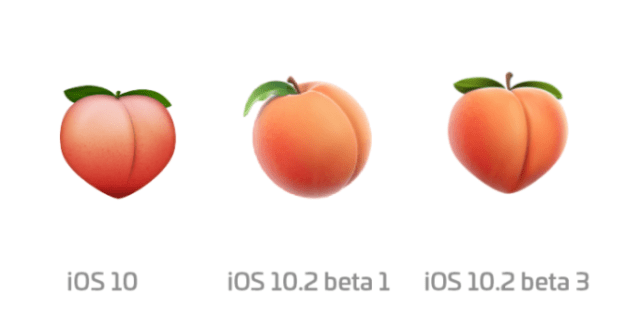 At the start of November Apple rolled out a series of alterations to its emojis as part of iOS 10.2 update. Notably, the popular peach emoji, which users often doubled as a butt, became much more one-dimensional and well, less butt-like.
However, as Buzzfeed reports, Apple is beta testing an update to iOS 10.2 and the tweaked version of the system sees the peach emoji looking more like its old self. The updated peach is only available to beta 3 testers at the moment but is expected to be released as a part of the newest iOS in a few weeks.