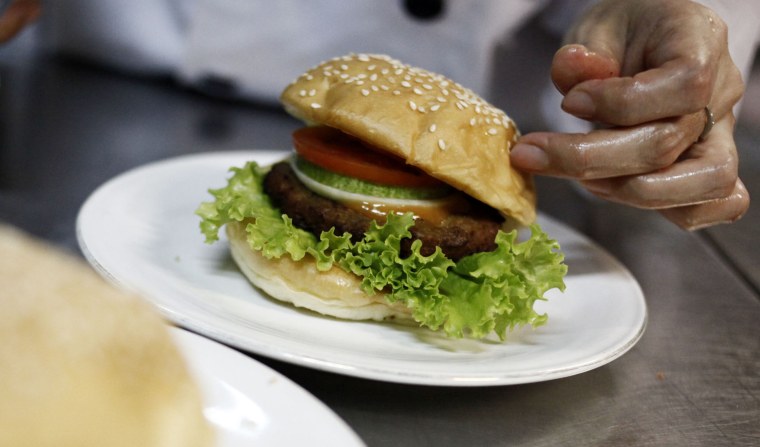 The White House press pool is a rotating pack of reporters that travels with the president whenever he is in public. It's a simple, straightforward, important thing that dates back at least to FDR. The vast majority of time what they see is the devastatingly mundane reality of prez-life: motorcades, Secret Service dudes, poorly-tailored suits, blah blah blah. Every once in a while, they catch something more important! Points out the WSJ:
Some of the gripping details of the aftermath of the assassination of President John Kennedy came from the press pool that was a few cars behind him in Dallas in 1963 … The 1981 assassination attempt on President Ronald Reagan was witnessed by pool reporters — including photographers who took some of the iconic images of the shooting … The extraordinary actions taken to protect President George W. Bush on 9/11 were recorded and reported on by the pool journalists traveling with him, on a day that started with a routine visit to a Florida elementary school.
It's a safety check that works two ways. The existence and diligence of the pool make sures anything that could possibly be of public interest in relation to the president is being reported on. And in the vast absence of anything of public interest to report on, the existence and diligence of the pool maintains a transparency between the president and the public. To put it more bluntly: when there are reporters around all the time, it at least makes it somewhat more difficult for a President to do shady shit.
On Tuesday night in New York City, President-elect Donald Trump played it fast and loose with his pool. The Washington Post's Jenna Johnson provided this account via the pool's email group.
Timeline of events tonight
6:14pm -- [Trump's spokesperson] Hope Hicks issued a lid for the night.
Around 7:30pm -- A broadcast embed and other reporters were leaving Trump Tower and noticed a massive motorcade leaving Trump Tower. According to a video, the motorcade included at least a dozen vehicles and an ambulance, all with lights on. Several reporters, including myself, reached out to Hope Hicks and others, asking if the president-elect had left Trump Tower.
7:36pm -- @RiggsReport tweeted that Trump was at "Keene's steakhouse." (She was actually mistaken and later confirmed that Trump was actually at the 21 Club.)
Around 8:20pm -- Remaining pool members finally discovered that tweet and decided to hop in a cab to Keens Steakhouse. On the way, we realized that Trump was actually at the 21 Club, so we had the cab take us there instead.
About 8:40pm -- We arrived outside the 21 Club, which is barricaded by police. I texted Hope Hicks, telling her we were outside the steakhouse and wanted to be let inside. She then called me.
About 9:05pm -- Police divided reporters into two groups: Those with New York City press passes and those without. Local reporters were allowed to stay while many members of Trump's press pool were told to move down the block. Our view of the restaurant is blocked by a dumpster.
Sent from my iPhone
This is, objectively, funny. Trump had venerable reporters running ragged, chasing leads off Tweets, frantically telling cab drivers to change routes. Also, of course the cartoon rich man was eating fancy steak. (Also, according to a Bloomberg News reporter that happened to be sitting next to Trump at the restaurant, it was actually "a burger with fries and a drink that a colleague thought was a virgin Bloody Mary." That burger, complete with artisanal challah bun and sautéed onions, runs $36).
It's also scary. Trump has repeatedly evinced a willful disregard toward the political traditions that keep America stable. Compared with some of his more outlandish comments in that vein — his theoretical refusal to concede a lost election comes to mind — the ducking of the press pool may seem like small stuff. But transparency is important. This small stuff is serious. The White House press pool has a long and proud tradition of nonpartisan work in the name of the public interest. Trump, the ostensible populist, should respect it.
In response to the steakhouse breakout, Reuters reporter Jeff Mason, the president of the White House Correspondents Association, released the following statement.
One week after the election, it is unacceptable for the next president of the United States to travel without a regular pool to record his movements and inform the public about his whereabouts. The White House Correspondents' Association is pleased to hear reassurances by the Trump transition team that it will respect long-held traditions of press access at the White House and support a pool structure. But the time to act on that promise is now. Pool reporters are in place in New York to cover the president-elect as he assembles his new administration. It is critical that they be allowed to do their jobs.
Goddamn right, Jeff. And while we're here — let's take a minute to appreciate Jenna Johnson and the other dogged pool reporters that did not let Trump's evasion tactics lead them astray for long. You were thrown off the scent and left in the dark, but you didn't quit until you found the exact right old-man stuffy dining establishment. The Trump presidency is creeping closer; soon the press will have so many more, so many bigger, battles to fight. But on Tuesday night, blocked behind that surely-befouled New York City dumpster, the White House press pool flexed exactly the kind of journalistic hustle that, for the next four years, will help me sleep just a tiny bit better at night.