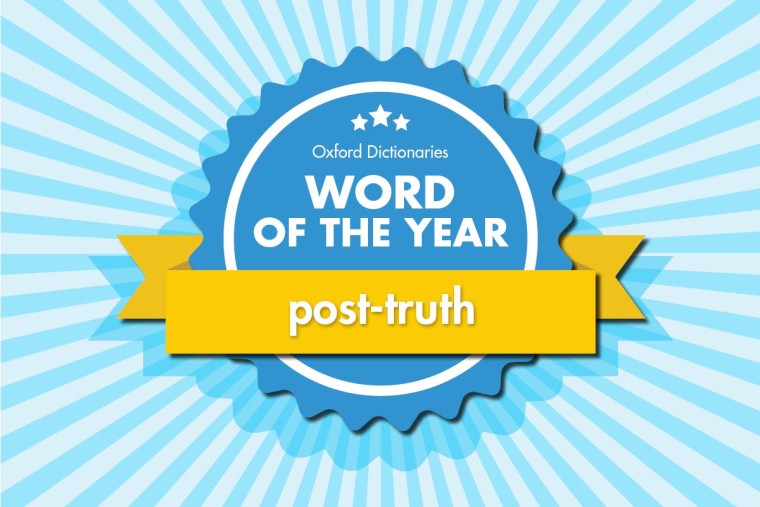 Oxford Dictionaries has declared "post-truth" as its 2016 international word of the year. The adjective is defined as relations to circumstances in which facts are judged to be less important than emotion and public opinion. The word was first used in 1992 but has risen in popularity through 2016 off the back of June's Brexit vote in the U.K. and the U.S. presidential election. BBC News notes that "post-truth" 2,000% in usage between 2015-2016.
Oxford Dictionaries' Casper Grathwohl said post-truth could become "one of the defining words of our time".
Other words in contention for word of the year status included adulting, alt-right, Brexiteer, chatbot, coulrophobia, glass cliff, hygge, Latinx, and woke. 2015's word of the year was the 😂 emoji.