A New Book Shows How Party Flyers Can Make The Best Memories
DJ Stretch Armstrong and Evan Auerbach use archived flyers and artwork from DJs, promoters, and club kids to a create visual narrative of a long-gone golden era in N.Y.C.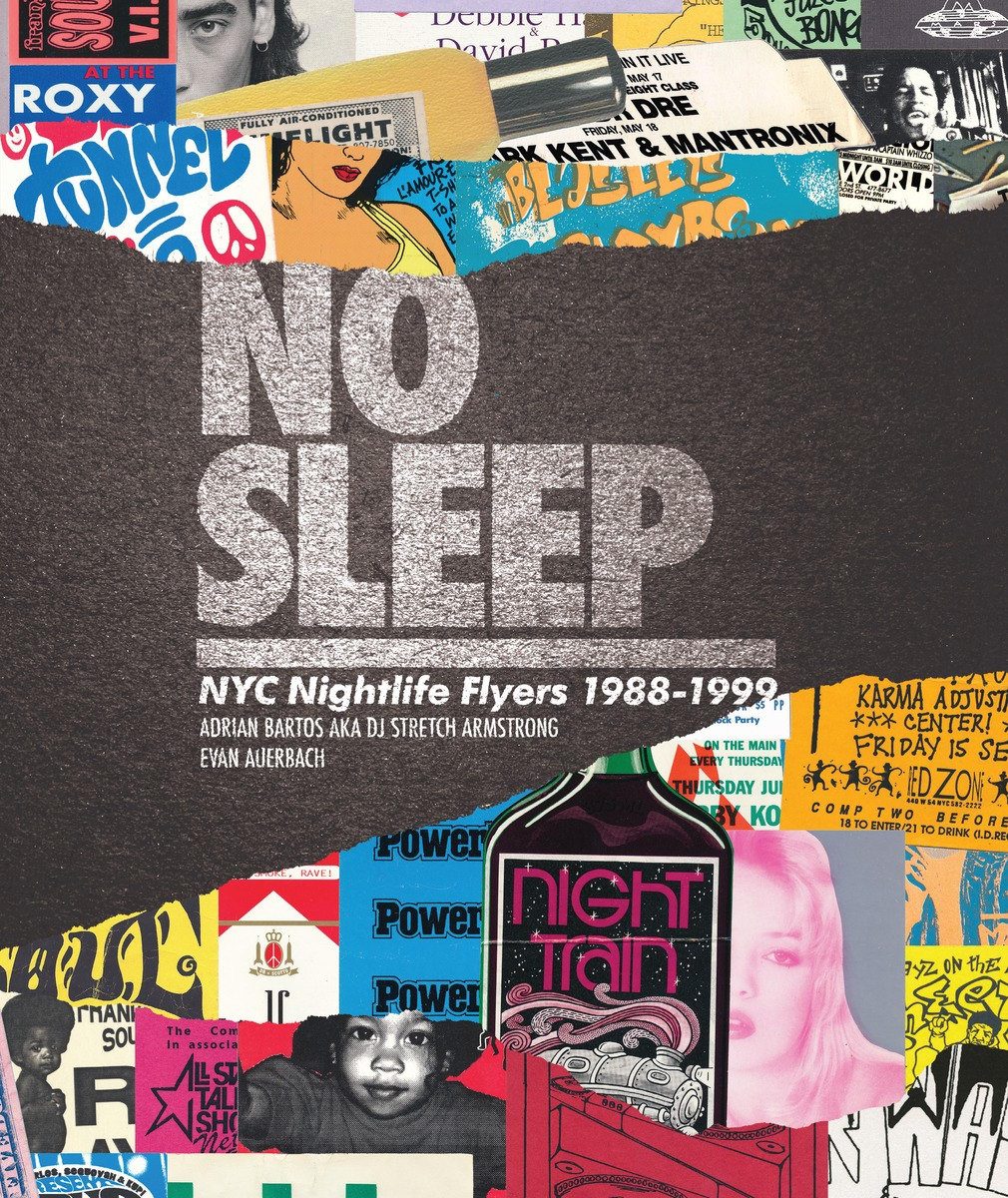 When creating something seemingly trivial in the present, you almost never think about how it will exist in the future. That it could accrue value or nostalgia over time, or help revive a certain era by being a document of the past. That realization, however, is at the core of a forthcoming book by DJ Stretch Armstrong and hip-hop historian Evan Auerbach. Featuring an introduction by Mark Ronson, No Sleep: NYC Nightlife 1988-1999 collects images of party flyers from the personal archives of vital members of New York City's unparalleled club life during those years. Decades on, it commemorates a unique time and place that was a sanctuary for so many.
Here's how Brooklyn DJ and producer DJ Spinna explained the significance of the era, in an excerpt from No Sleep:
There is no other definitive time in New York City nightlife that can eclipse the era of the NYC underground house music scene of the early '90s. As a teen who survived the tumultuous chaos of the hip-hop clubs of the '80s, house music served as a safe haven for myself and many clubgoers who sought freedom in dance, fashion, expression, and lifestyle while escaping the drug-laden and violent landscape of the city. This movement was ripe at the height of the crack epidemic, which in many instances meant you had to watch your back while venturing out to the clubs.