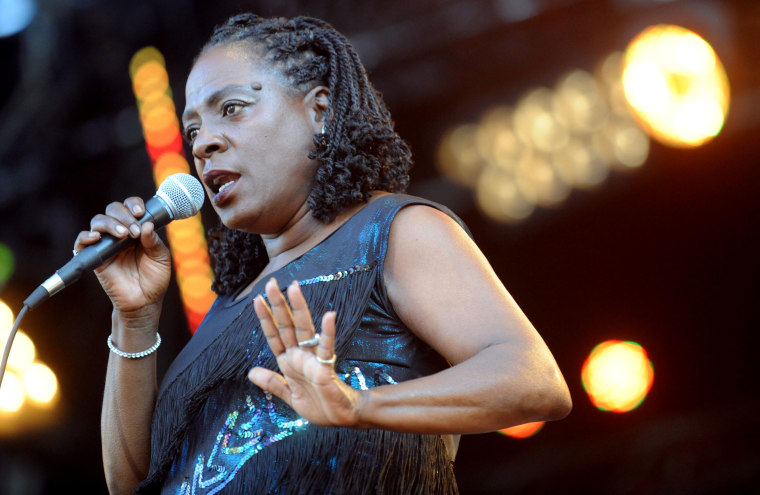 On November 18, soul singer Sharon Jones passed away at age 60 from pancreatic cancer. Jones was diagnosed with the disease in 2013. Gabriel Roth a.k.a. Bosco Mann, a bassist and songwriter with Jones's backing band The Dap-Kings, discussed the singer's declining health in a new interview with The Los Angeles Times, and revealed that she had suffered a stroke while watching the results of the 2016 American presidential election on November 8.
"I saw her at the hospital in Cooperstown, New York] and she told the people that were there that [President-elect Donald] Trump gave her the stroke," Roth said. "She was blaming Trump for the whole thing."
Roth said that even though a second stroke took Jones's ability to speak, she was still able to recognize her bandmates, and sing. "She didn't seem anxious or scared or anything. She just wanted to sing, you know, and every time there was a lull in the room she would start moaning some kind of gospel song or something and we'd very quietly come in behind her and play guitar...It was really remarkable, and it was beautiful. I've never seen anything like it."