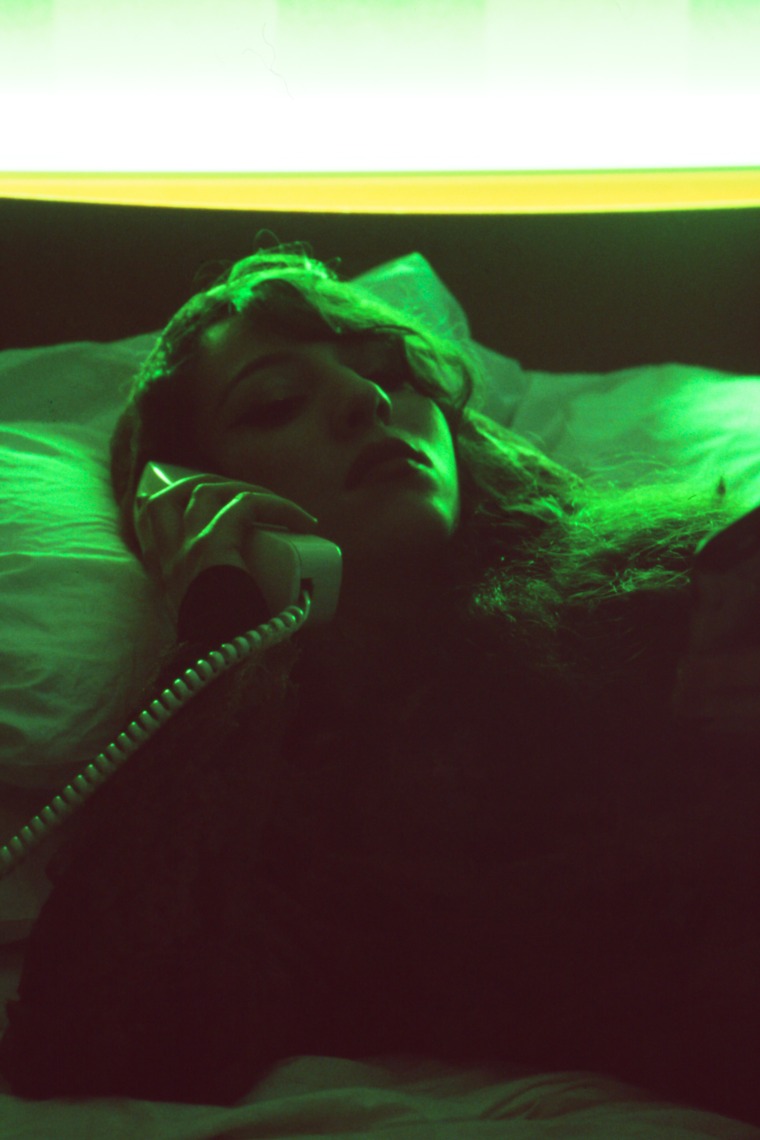 French-Algerian singer Ta-Ha already has some pretty major fans. Her kicked-backed, dreamlike R&B has had plays on on OVO Sound and Soulection radio shows, and she performed earlier this year at Skepta's Music and Revolution event at London's V&A museum. Not to mention, back in March she appeared in The FADER's Global Issue as one of 25 underground artists around the world that we're excited about. Today, she's making good on the hazy promise of her 2014 EP Tuareg Shawty with the premiere of not one, but two new releases: the twin EPs SunrayZ and X-RayZ.
The four-track releases were made as the singer split her time between Tokyo and her home of Paris, and each deals with a different temperament. While SunrayZ feels like crushing hard, with bubbling synths mimicking the haze of infatuation, X-Rayz is the darker underbelly. Singing in both English and Japanese, Ta-Ha's voice pierces through the mist more clearly than ever before, by turns delicate and tough-talking. Listen to both EPs exclusively below, and read on for more from Ta-Ha about what each collection of songs represents.
What does SunrayZ mean to you?
SunrayZ depicts the rays of the sun that hit you in the morning, giving you life. It is powerful and full of oxytocin. It loves, accepts, forgives, hopes, works hard, shines, grows, elevates, learns.
What does X-RayZ mean to you?
X-RayZ is like the unknown hovering death constantly ready to get you at any time. It is also powerful but contains a lot of fear. It is mad, angry, scary, unknown, dark, savage, and merciless, but it is human before it all and it learns a lot too.
Tell us a little about your writing process.
I can write on paper, on my electronic devices or in my mind. I write as I think and as I live as I walk. My mind is a constant interchanging notepad and I like to write down ideas whenever I think of one. I often need to be alone to write and have my computer or books to look for words or expression to find a way to put into words what I am thinking of.
You made the EP between Tokyo and Paris. Have those cities had an impression on your sound?
Yes and no. I wrote SunrayZ and "Kawasaki Ninja" in Tokyo. All the other songs were written in Paris as soon as I returned home. I guess the places, spaces, events and the people I met definitely brought something to my sound.
What was your favorite album of 2016?
A Seat at the Table. Helped, is helping, and will help a lot. Pure food and cure for the soul.