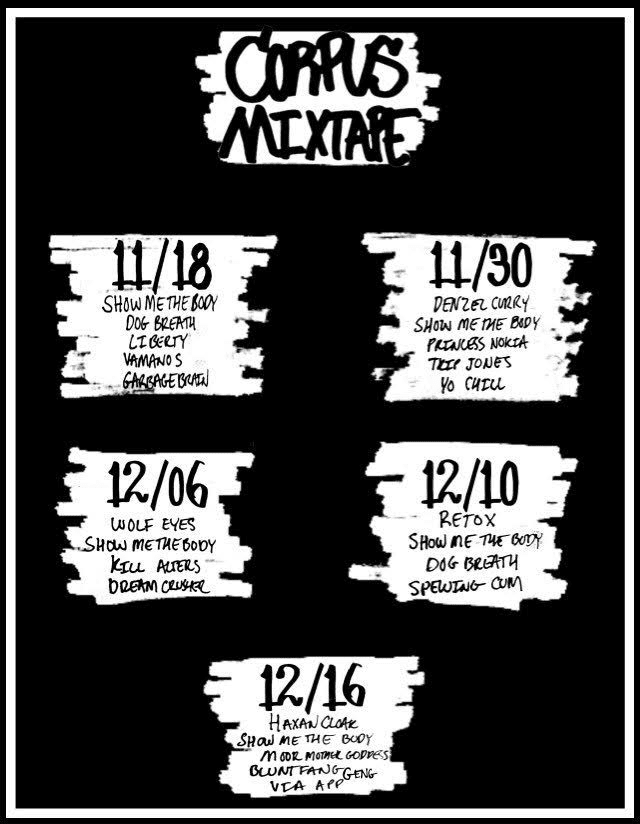 Show Me The Body, the hardcore trio keeping New York alive, have announced a live residency in the city. The run of shows will see the band playing on bills with a curated selection of their friends, including Denzel Curry, Wolf Eyes, Princess Nokia, and The Haxan Cloak. Venues for the shows include Villain, Knockdown, and The Church in Greenpoint.
If you live in New York then Show Me The Body will also hand-deliver merchandise to your door. All you need to do is call the band on (347) 903-SMTB. For more information check out the video below.
The residency began on November 18 in the Bronx with Dog Breath, Liberty and VAMANOS. The remaining shows in the series are as follows.
Wednesday, November 30th @ Villain
Denzel Curry
Show Me The Body
Princess Nokia
Trip Jones
Yo Chill
Tuesday, December 6 @ The Church in Greenpoint
Wolf Eyes
Show My The Body
Kill Alters
Dream Crusher
Saturday, December 10 @ Venue TBC
Retox
Show Me The Body
Dog Breath
Spewing Cum
Friday, December 16 @ Knockdown Center
Haxan Cloak
Show Me The Body
Moor Mother Goddess
Bluntfang