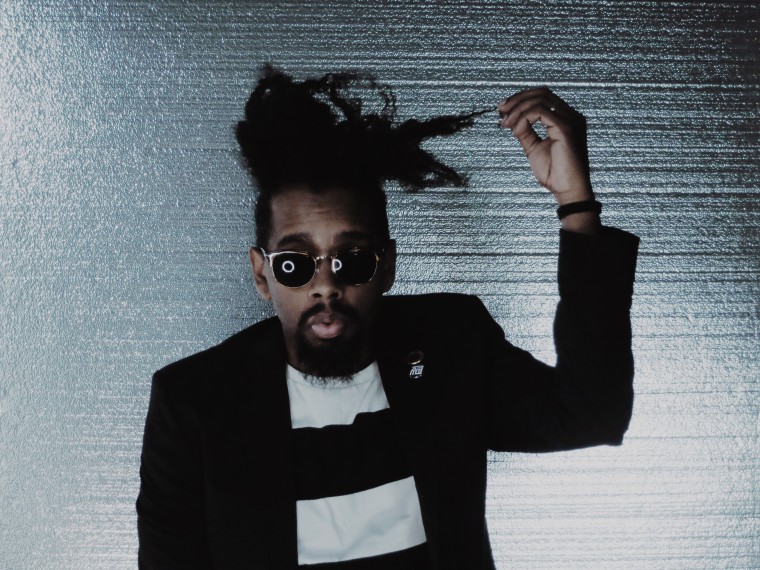 If The Shining's Overlook Hotel was possessed by benevolent jazz scholars instead of whatever this is, its playlist might include "Collaborate With God," the new track from Jamire Williams, premiering today on The FADER. Williams's drumming skills are the secret weapon of jazz luminaries like Herbie Hancock and Robert Glasper, and for "Collaborate With God" he's recruited the artistry of noted French composer and Frank Ocean collaborator Chassol. The track quickly develops a tension between pretty and ghoulish — not unlike a church, come to think of it — and collects warm strands of improvisation into one sumptuously layered sample of the divine.
Over email, Williams said the song came from stepping outside of his comfort zone. "This piece wouldn't exist if it wasn't for my producer Carlos Niño insisting that I do a hybrid kit session. I was a bit reluctant on setting up this kit, which was a mix of acoustic drums and electronic trigger pads because I wasn't sure my sound would translate. At the end of the day it was super raw and gritty yet organic and I felt my voice was indeed still heard. Once I began to listen to this drum composition, I kept seeing more colors that I didn't necessarily hear yet. I reached out to my brother Chassol essentially just sending him the drum excerpt and told him 'This was one take. If you see a sonic picture, the first thing that comes out, paint over it.' What he sent back was godly."
Jamire Williams's new album Effectual is out December 2 on Leaving Records. Preorder it here. He'll play an album release show that same day at Todd Gallery in Los Angeles.