Photographer Liz Johnson Artur On Capturing Beautiful Moments Of Everyday Black Life Around The World
In her comprehensive photo book, Johnson's candid images celebrate global black experiences.
In her new untitled photography book, Liz Johnson Artur manages to capture the compelling nuances of blackness. Gone are the oversaturated narratives centered around black plight, and in their place the Russian-Ghanaian artist highlights friendship, family, and love. Artur presents the beauty of everyday life in over 25 years of rich photography taken across London, Paris, New York, multiple countries in Africa, and the Caribbean that thread together diverse experiences of black people around the globe.
There's a sense of intimacy from the way Artur approaches her work — in party images, she depicts the spirit of the dance floor; and when black men and boys are the center of her gaze, they appear majestic and free. Last month, The FADER spoke with Artur over email about why it's important to offer a diverse representation of the African Diaspora.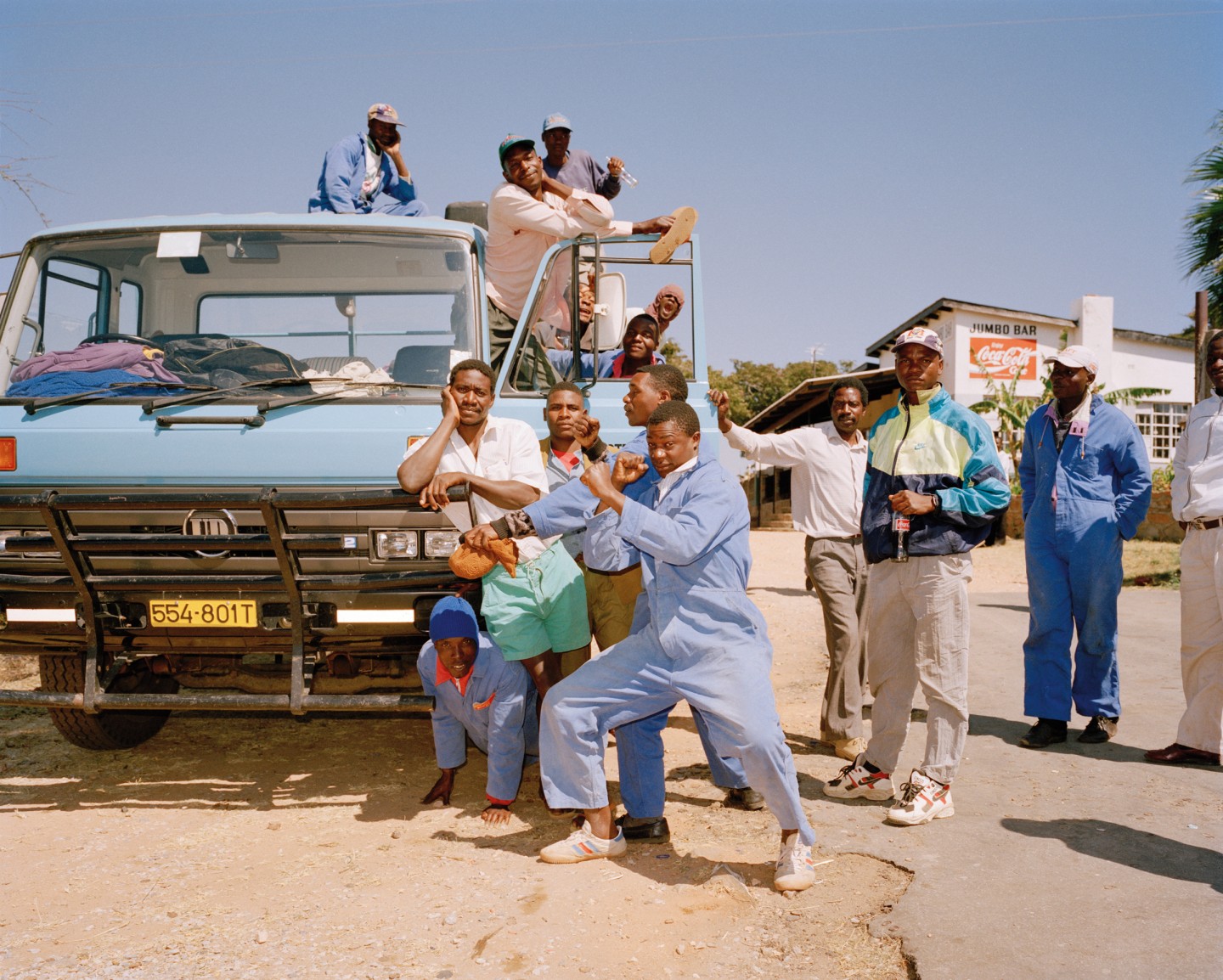 When did you start taking photographs? Where'd you take your first photos for the book?
I started taking pictures in 1985. I'd just got my first camera and I went to New York City and stayed with a Russian family in a black neighborhood in Brooklyn. Their house was the only house in the street where Orthodox Jews lived and they only knew my mum. When the husband picked me up from the airport, he looked more than surprised when he saw me but we got on because I spoke Russian and it broke the awkwardness. I didn't stay long with them but I do remember being driven from the airport all the way to Brooklyn. I'd never been in a black neighborhood and I didn't take any pictures then. But my memory of what I saw made me want to start taking pictures. There are a few pictures in the book from this trip and I'm glad they're in it because I was too shy about taking the pictures of what I saw, but I did get a few to start the journey.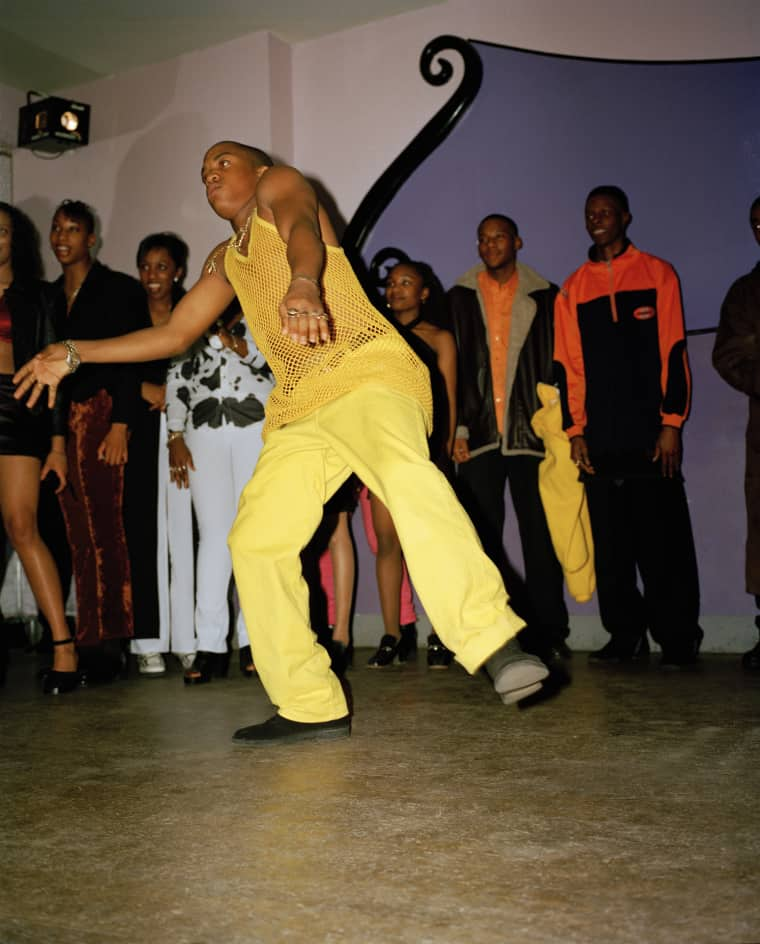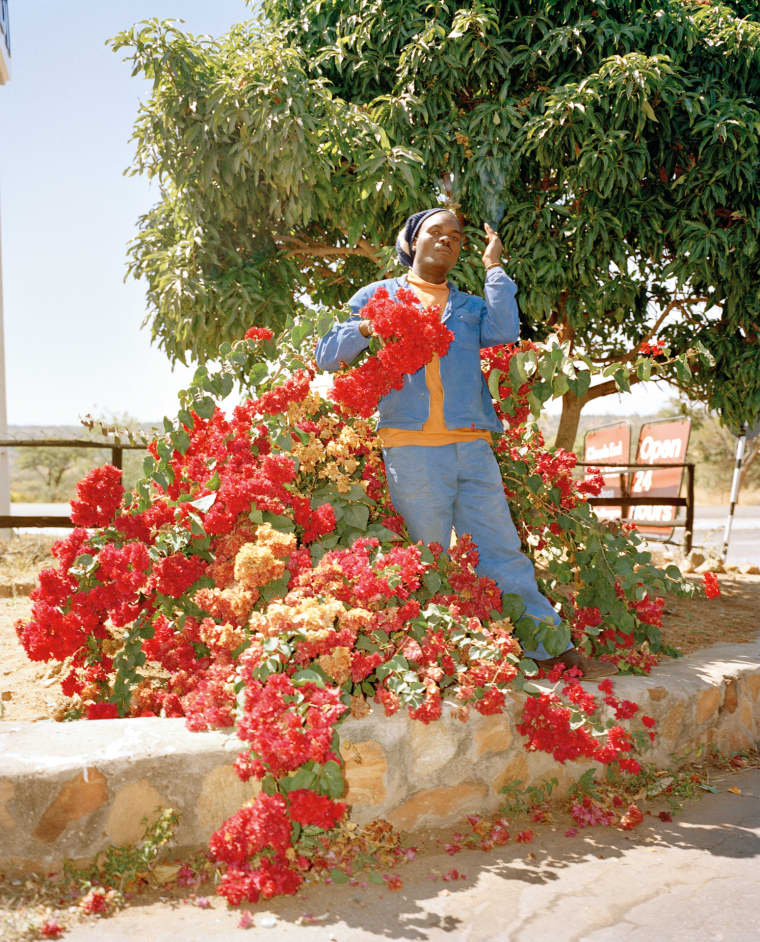 Why'd you begin taking and compiling these photographs, and what inspired you?
I started taking these pictures because I wanted to meet, see, and hear people. I was so curious and I still am. There is no order or plan to begin with. In 1991, I started to take pictures and what I missed in New York, I found in London. Asking people to take pictures of them gave me a chance to experience weddings, birthdays, a party, church, and everyday life on the street.
How does your Russian-Ghanaian background inform this collection?
Looking back, of course, I started from a personal perspective, but I do think that my photographs have outgrown this perspective. I do see my work as compiling a photographic archive. It represents a perspective that I believe is missing when it comes to representing and occupying common ground.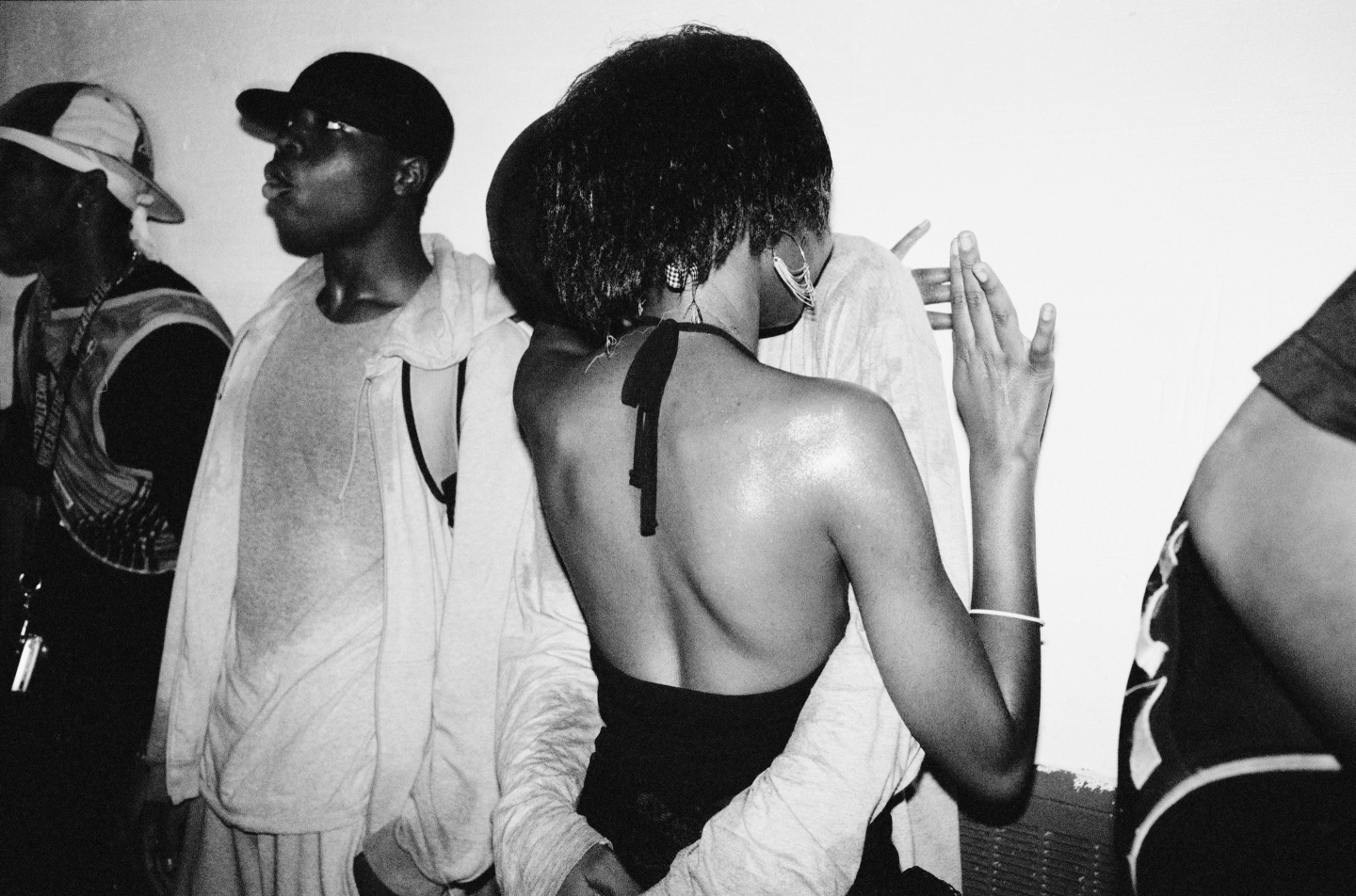 What about the African diaspora and the experiences of the people did you feel needed more visibility and representation?
Normality, everyday life, and moments. Diversity, things that might not make headlines but need to be represented.
Tell me about how you chose the locations for the photos. You've captured people doing normal things like, dancing, standing in flowers and holding newspapers. Why was it important for you to present images of black people in this way?
Most of my pictures are taken in the places where I meet people. The background was either chosen by me or [where I am when] I take a portrait. I love when people choose their own background for the picture and it's important for people to be represented and me taking a photograph can establish their presence.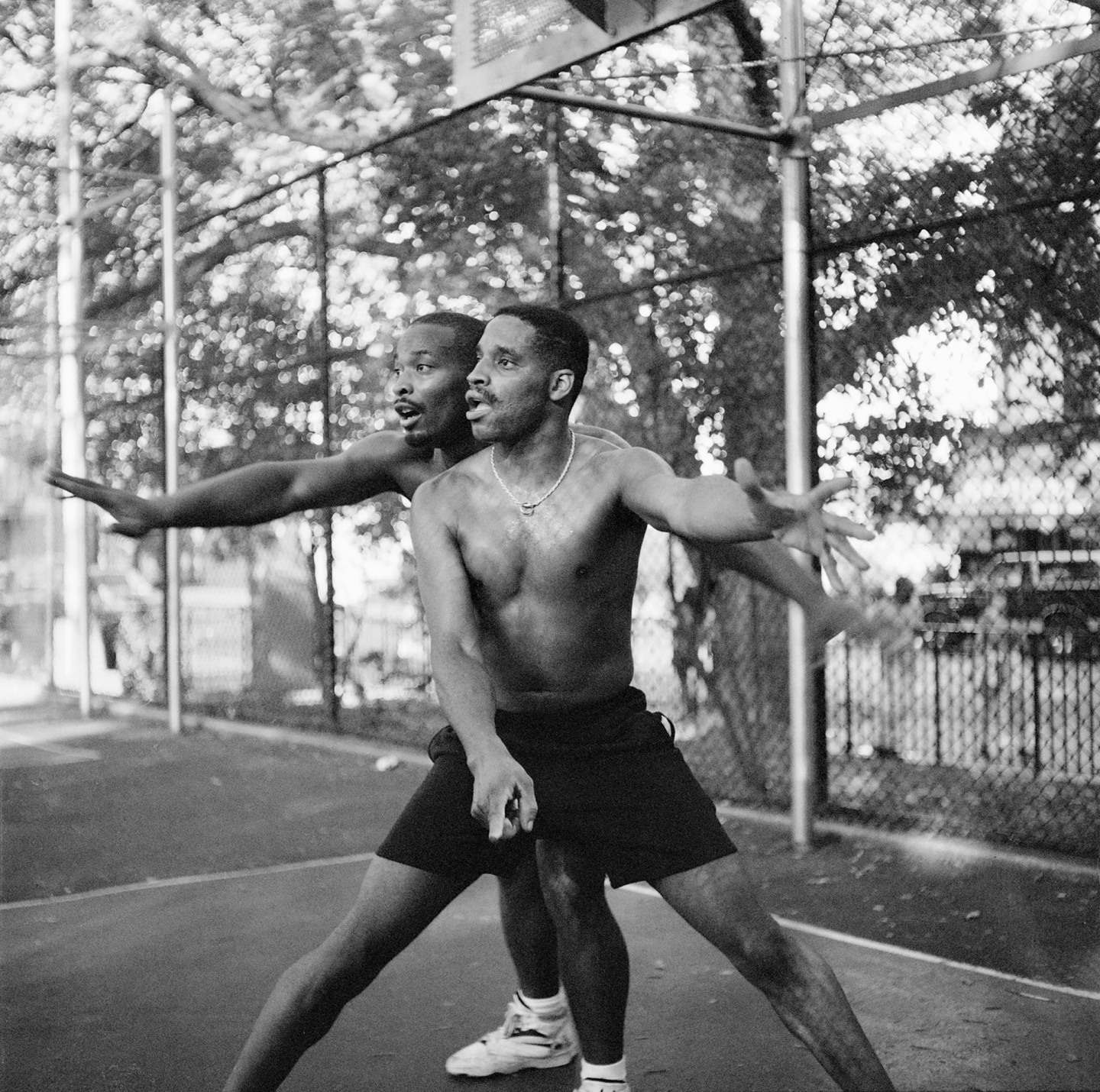 Can you tell me the story behind this photo of the man holding the newspaper that announces Michael Jackson's death?
His name is Michael Mohamed and he lives in my neighborhood. He sells the Nation of Islam newspaper called The Final Call. I'd always meet him on High Street over the years, we took a few pictures of him. Usually, I shoot him right where he is with people around him, but with this headline I had to pick a special background. He takes pictures too and we always have a chat about photography.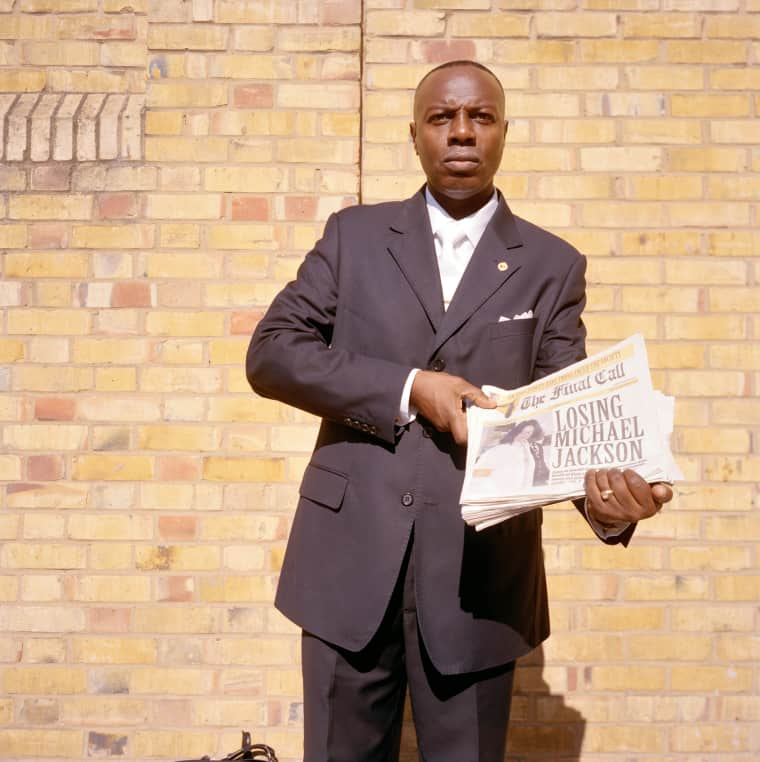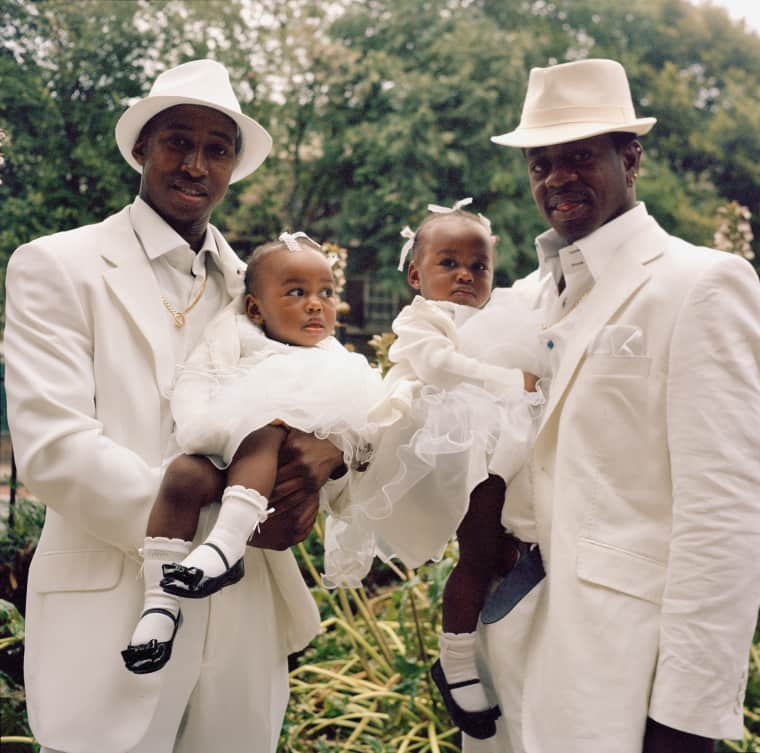 When I saw the photos of the UK Grime girls, it was then that I made the connection that girls who looked like me were gathering with their friends, styling their hair, and dressing how I was in America. What is the power in capturing those types of shared experiences?
This was special for me because I didn't experience it the same way when I was growing up. But, I have been photographing scenes like this and they become familiar in different places.