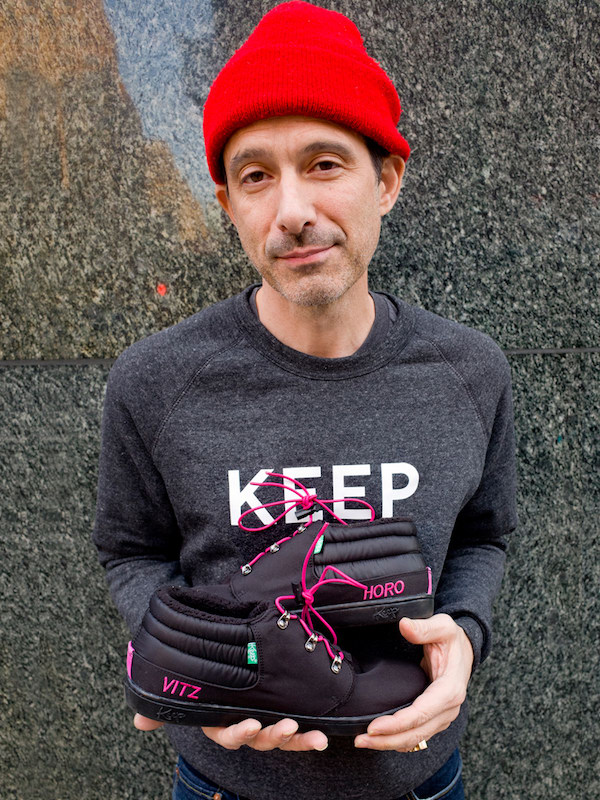 Beastie Boys member Ad-Rock is teaming up with L.A.-based vegan footwear brand Keep for a new shoe collaboration that will go to a crucial cause, Pitchfork points out. Online proceeds from the shoes, which are available for pre-order now on Keep's website, will be donated to Planned Parenthood.
The Ramos Ad-Rock are a waterproof shoe that "features a water-resistant, nylon cordura body and is lined with synthetic shearling," according to a description on Keep's website. They also feature "Horovitz" stitched onto the heel of the shoe and are available for $97.
"I support women run business. I support Asian-American run business," Ad-Rock said in a statement. "Net proceeds of this shoe will be donated to Planned Parenthood because I support a woman's right to choose and feel that women should not be punished for making decisions about their own lives and bodies."