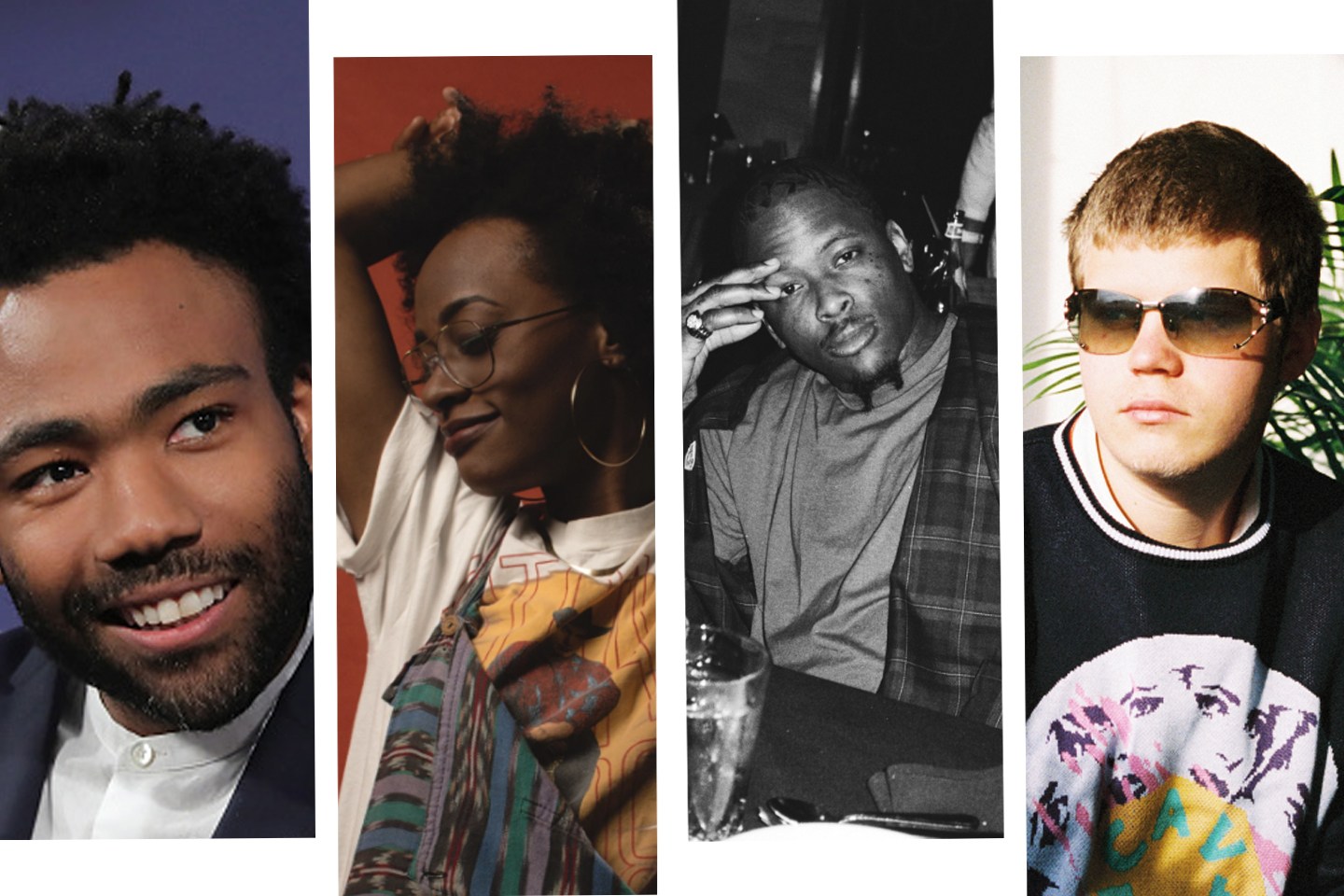 1. Childish Gambino's Awaken My Love drops tomorrow. Its latest single is "Redbone," an ode to its late, great namesake — and a minimalist, soulful taste of what's still to come.
2. Yung Lean and his boy Bladee are heartsick on "Hennessy & Sailor Moon," a languid ballad with visceral lyrics ("My money rain blue/ Hennessy and Sailor Moon") and an equally moody video.
3. YG's dancing in the streets with a big crew in the video for "I'm A Thug Pt. 2" rapping, "I'm a hustler, baby/ I got that money everybody love me." It's from his recently-released tape, Red Friday.
4. Quavo's "Trapstar" premiered on OVO Sound a few months ago, but this week we got the official, streamable version of the huge-sounding Murda Beatz-produced song.
5. Heavily down for the pairing of Lil Durk and 21 Savage on "Shooter2x," the first song to be released from Durk's new project.
6. This one is for wiggling: Kari Faux and Matt Martians linked for "Can't Spend The Night," which is about kicking someone out post-coitus.
7. Dark World's Lucy has a rickety new EP called Cooper B Handy's Album Vol. III. The whole thing reflects his peculiar sort of genius, but one of our top picks is "Can You Feel The Beat Tonight," a surreal, new wave-tinged power ballad.
8. Lil Ugly Mane remixed visionary L.A. duo ODWALLA88's totally batshit "Giggle," and maybe made it even weirder.
9. Enigmatic London artist Obongjayar sounds like a lo-fi Louis Armstrong on the raw, romantic "Blue Skies," a track from his surprise debut EP.
10. In the video for "Ain't Living Right" from their tape Fraternal Twins 2 Mozzy and his brother, E Mozzy, ride dirt bikes and smoke blunts while they rap about all their debauchery.
11. GAIKA must have gone to the future, or an alternate realm to make the mystical "Glad We Found It," whose sparkling, ethereal video was directed by Awful Records rapper Father.