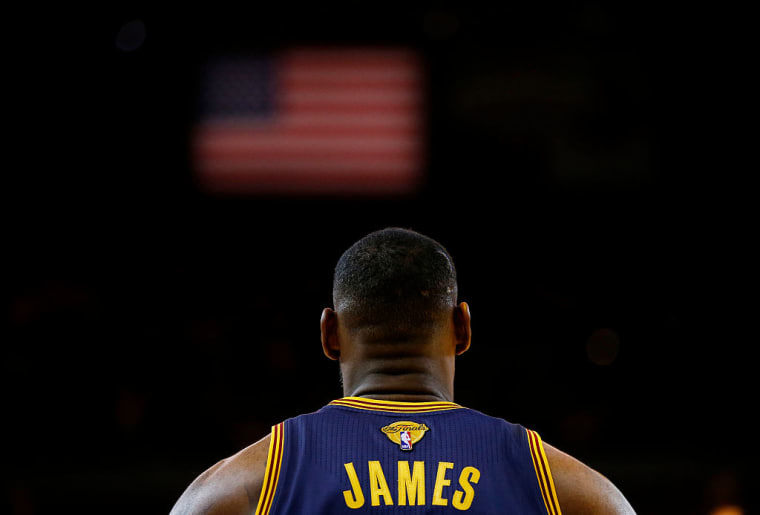 Lebron James and several other Cleveland Cavaliers players have reportedly chosen not to stay at the Trump SoHo Hotel for their New York stay and Wednesday night matchup with the Knicks.
ESPN reports that James and a group of his teammates "have been excused" from staying at the hotel, owned by president-elect Donald Trump, despite the rest of the team staying due to a preexisting contract between the Cavs and the establishment.
The move follows vocal criticism of Trump from several Cavs, including Richard Jefferson, J.R. Smith and Iman Shumpert, who promised he would skip a future White House trip, should the Cavs win a second championship. Asked about his teammates' comments on the subject in early November, James said, "I don't know...we'll have to cross that road, I guess. We'll see."
If Lebron and his teammates were to announce an official boycott, they would join three NBA teams—the Grizzlies, Bucks, and Mavericks—in refusing to stay at Trump-branded hotels. So far, no word yet from Lebron, or on who the additional Cavs are.