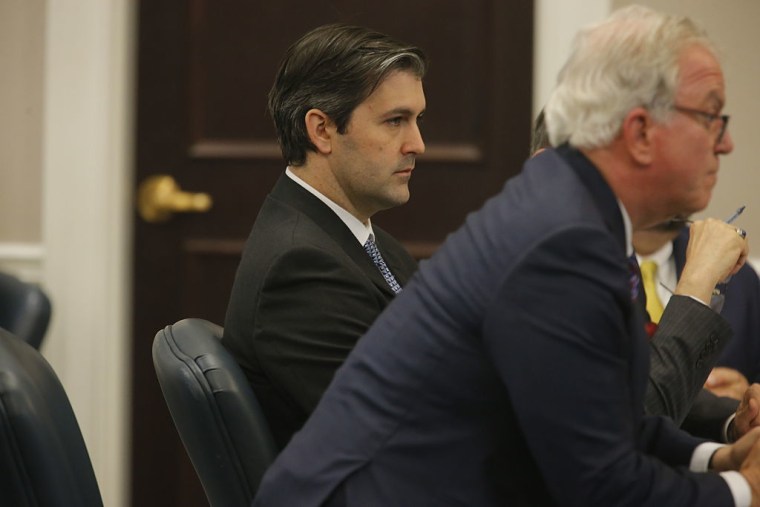 After multiple days of deliberation, a jury was unable to return a unanimous verdict in the murder case of Michael Slager, a former South Carolina police officer who shot and killed Walter Scott in 2015. A judge declared a mistrial in the case on Monday afternoon, <i>NBC News reports.
"We as the jury regret to inform the court that despite the best efforts of all members, we are unable to come to a unanimous decision," the jury wrote in a statement that Circuit Court Judge Clifton Newman read in the courtroom. Newman declared the mistrial after the jury confirmed their decision. Slager had been charged with murder, but the jury had the option of convicting him for the lesser charge of manslaughter.
The jury, which began deliberations last Wednesday, was on the verge of deadlock on Friday, when a lone juror informed the judge that he could not reach a guilty verdict. The jury was asked to take the weekend off and continue deliberations on Monday.
Slager shot Scott five times in the back after a chase ensued following a routine traffic stop on April 4, 2015 in Charleston. Defense attorneys for Slager claimed that the former patrolman feared for his life when 50-year-old Walter Scott got control of the officer's stun gun and pointed it at him. A witness videotaped the killing, in a clip that circulated widely on the internet, showing Scott running away as Slager shoots him in the back.
Slager was fired from the North Charleston police department after the confrontation. He will also face trial next year in federal court on charges of violating civil rights laws, obstruction of justice and using a firearm while committing a act of violence.