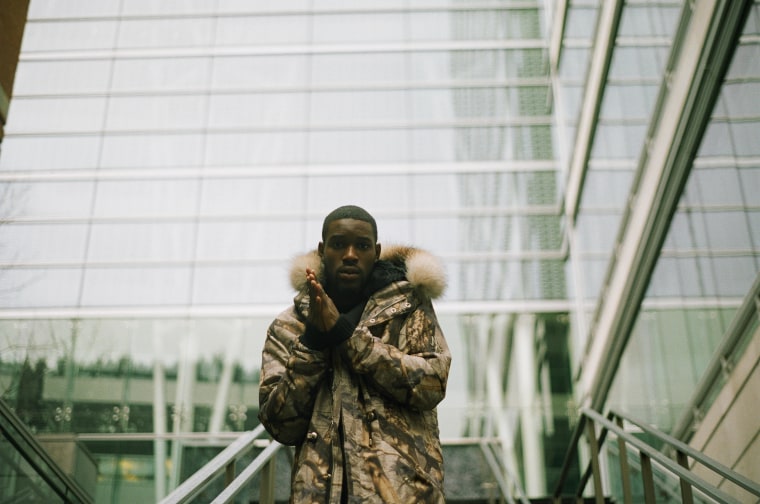 One of my favorite things about Montrealers is that, unlike, say, Torontonians, they find ways to be cheery about their frigid winters. A wry sense of humor can flip downright dangerous conditions into a comedy of climatic errors, and subzero temperatures will never slow the party city's pulse.
So CJ Flemings's new track, "Highlight," arrives in time to guide fellow Montrealers through the cold. Producer SORENA uses the bump-and-grind thump of dancehall as the backbone for a bright arrangement of reverb-y, descending synths and handclaps, creating the vibe of a rave echoing from inside an abbey with Flemings toasting on the mic.
"I had originally recorded the vocals for 'Highlight' on another production but something was lacking," CJ wrote in an email to The FADER. "I had already been working with SORENA so I just decided to bring the idea up. The way we work together and the chemistry we have in the studio honestly never ceases to excite me. I can bring him any idea, in any stage of development, and we just find a way to make it work. SORENA and I have a perfect flow, and we have a lot more music from the creative energy and space that 'Highlight' arose from."