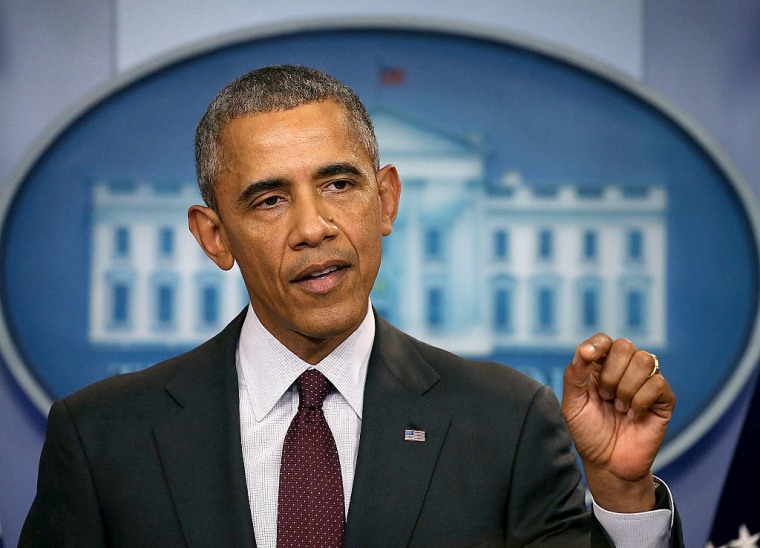 President Obama has ordered intelligence agencies to conduct a full review of election-related hacking, Politico reports. The review will focus on recent cyber attacks leading up to the 2016 election and will focus on Russian involvement in recent "malicious cyber activity" dating back to 2008.
"We may have crossed a new threshold here," Lisa Monaco, a Homeland Security and counterterrorism advisor, told reporters Friday. "He expects to receive this report before he leaves office." The report will include investigations into attacks on the Democratic National Committee and John Podesta.
In October, James R. Clapper Jr and Jeh Johnson — the director of national intelligence and the secretary of homeland security, respectively — issued a statement saying Russia was behind the cyber attacks. The statement claimed that the attacks would have had to be approved at the highest levels of Russian government. Obama has rarely spoken publicly on the issue.
Though it's unclear whether or not the results of the reports will be made available to the public, White House principal deputy press secretary Eric Schultz said the administration would "make public as much as we can," during a briefing on Friday.