How J. Cole's 4 Your Eyez Only Album Cover Came Together
Anthony Supreme explains how he and J. Cole traveled through three Southern states to get the perfect shot.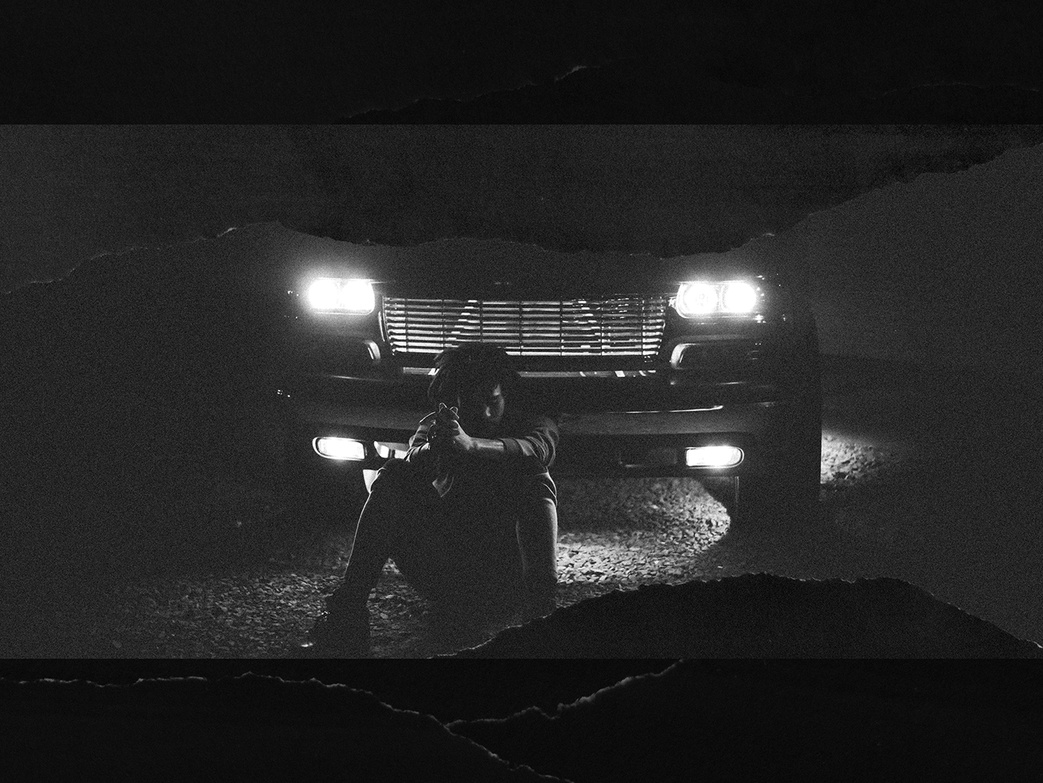 In September of this year, photographer Anthony Supreme joined J. Cole on a two-week journey through the South to make some images for 4 Your Eyez Only, Cole's newly released full-length. For the project, Supreme shot more than 5,000 photos across three states. Their trip was "led by the universe," he explained to The FADER last week over the phone, noting that there was very little planning, and that all of the interactions were uncontrived. Supreme's pictures reflect those authentic moments, capturing both Cole and the other characters who helped shape the experience. Below, Supreme discusses the road trip, Cole's magnetic humility, and how it feels to have his black & white photos in the 4 Your Eyez Only album booklet.
---
ANTHONY SUPREME: We started taking photos in September of this year. We traveled for two weeks in South. We started in Raleigh, North Carolina and then went to Fayetteville, [then down to] Atlanta and Baton Rouge. We shot in the South because it's where we're all from. I'm from Charlotte, North Carolina, and J. Cole was raised in North Carolina, too. A lot of black American culture originated from the South. When I first started photographing J. Cole I was super nervous because [it felt like] everything I did prior to getting to this point was me prepping for something like this.
Cole has a cool personality and he's very hands-on. He loves to create and he's not big-headed; he lets you be a creative person. He'd be like, "You're the photographer, let me hear you." I remember the second night, he stayed up until 4 a.m. and we spent two hours going through photos. It was just me and him, sitting beside each other — he was seeing what he liked and didn't like. That whole process can be nerve-wracking because you're not sure if it's going to be something that the artist likes. Some artist will tell you how they want the cover to be. Cole was like, "Let's see what happens."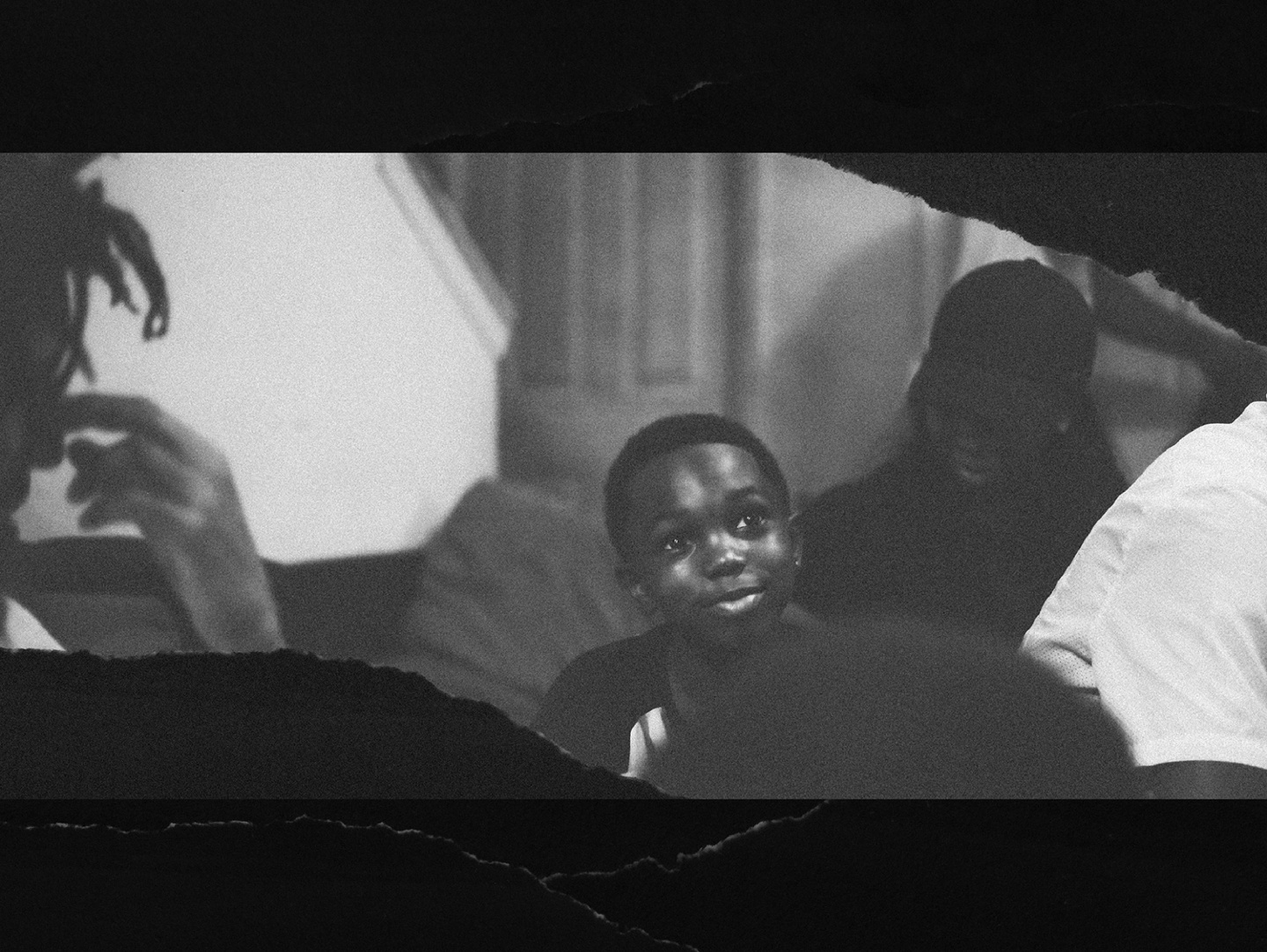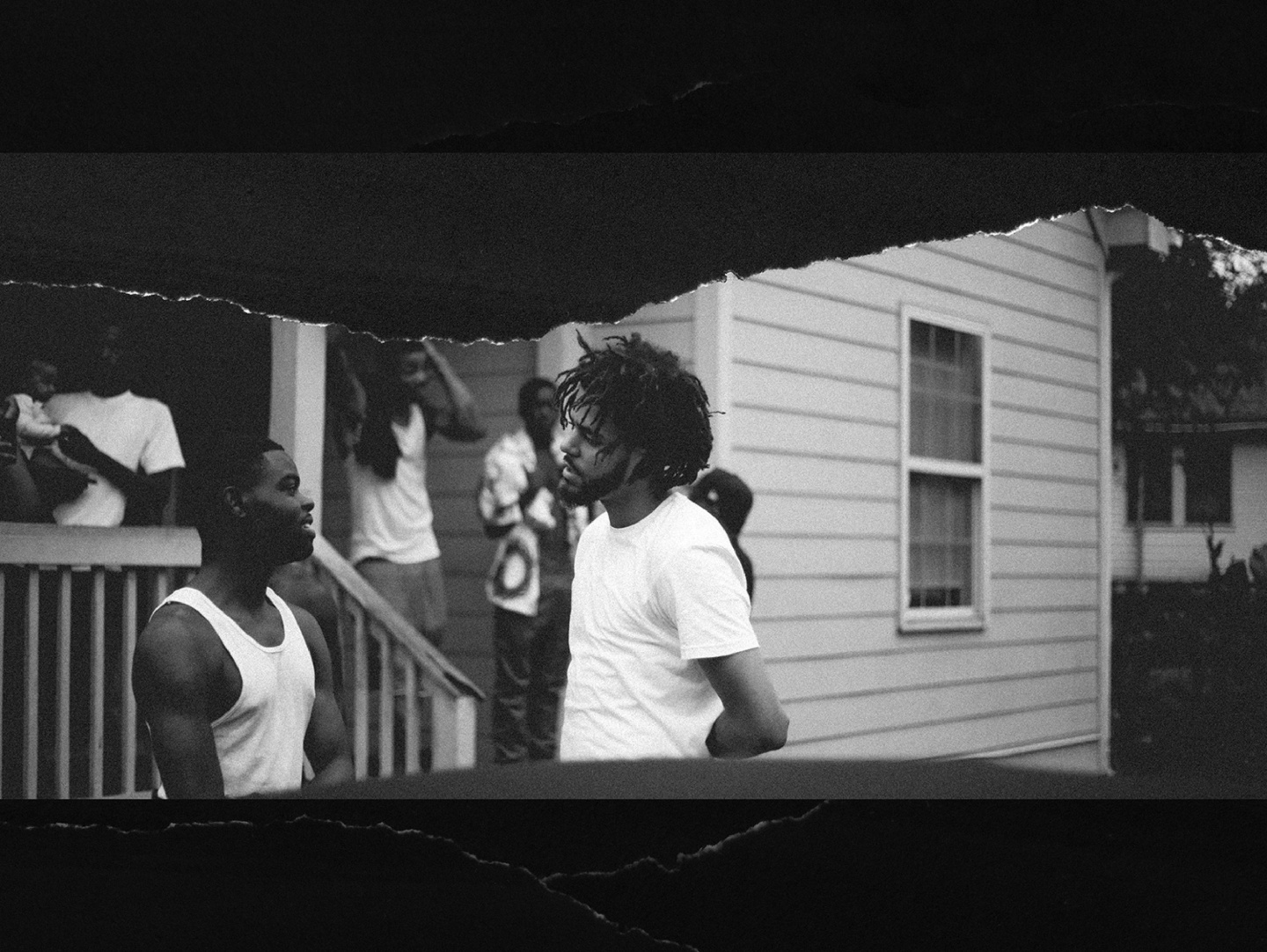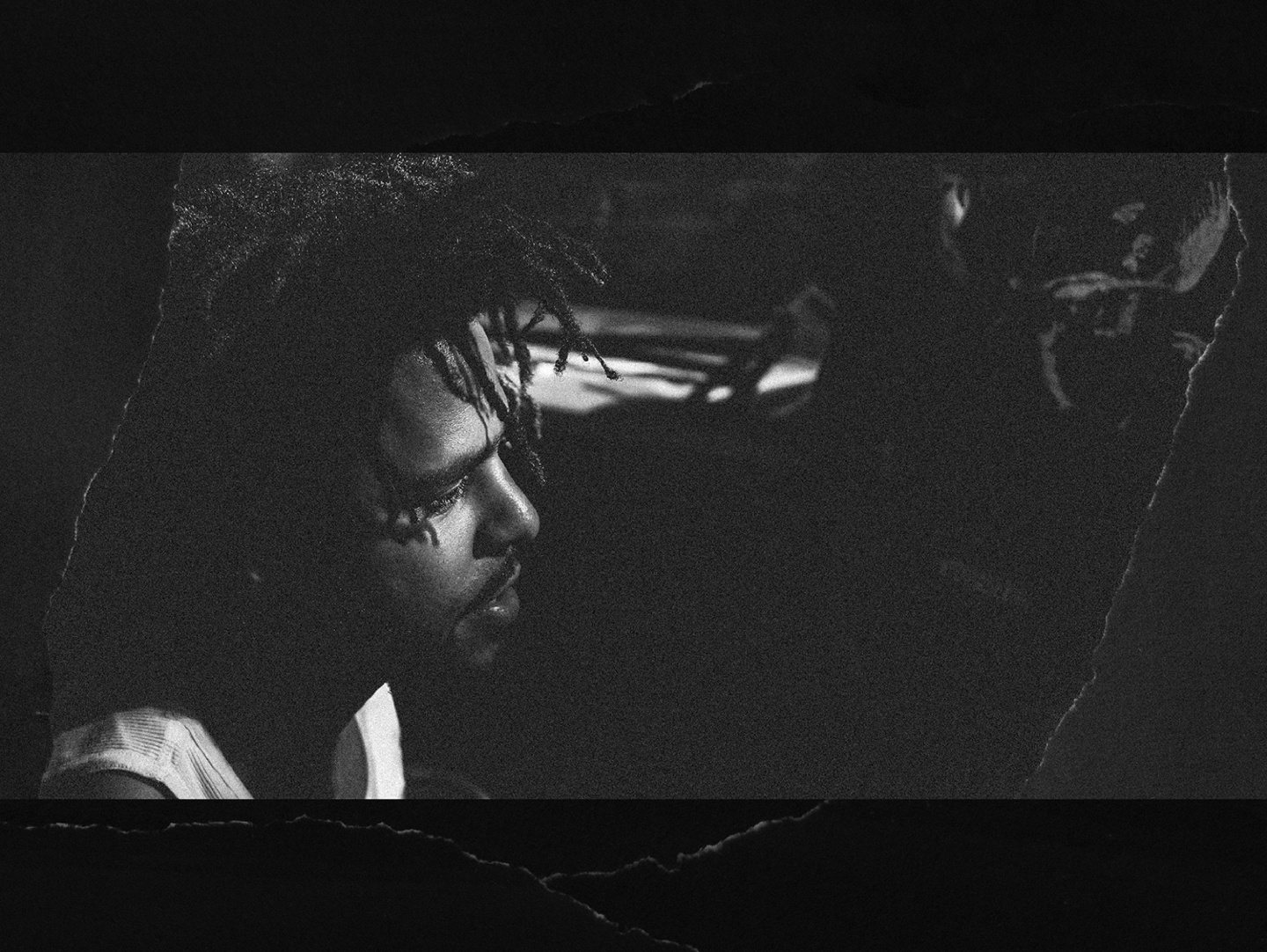 "Some artists will tell you how they want the cover to be. Cole was like, 'Let's see what happens.'"
There was a day where we stopped in Atlanta and it was just me, Cole, and Scott, the creative director and security. The whole process was to randomly go to spots we liked and film certain things. We saw this mural, so Cole stopped and then walked down the street. He randomly came upon these kids from a little suburban neighborhood. There was a little boy who was there among the crowd of people. His family invited us into the house, and the boy was floating around, but he was always there; it was like he was kind of staring at [J. Cole] trying to figure out who he was. In the photo in the actual booklet, he's sitting on the couch looking up, and Cole was to his left, just sitting there watching the Atlanta Falcons and the Charlotte Panthers play a game.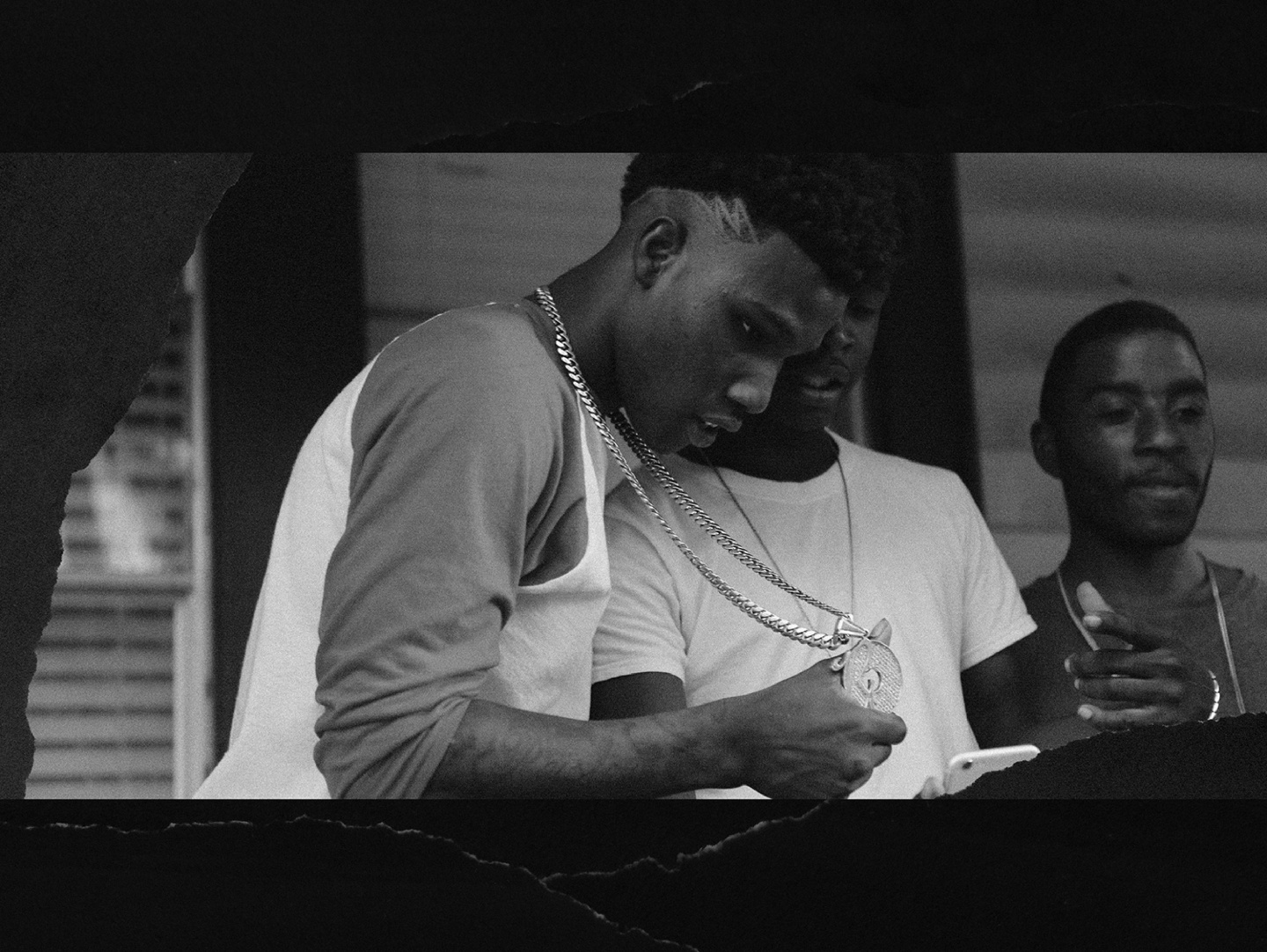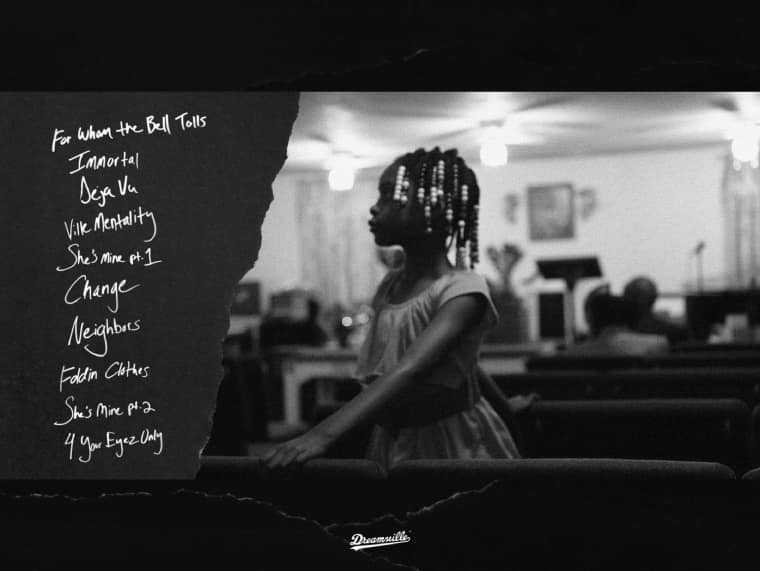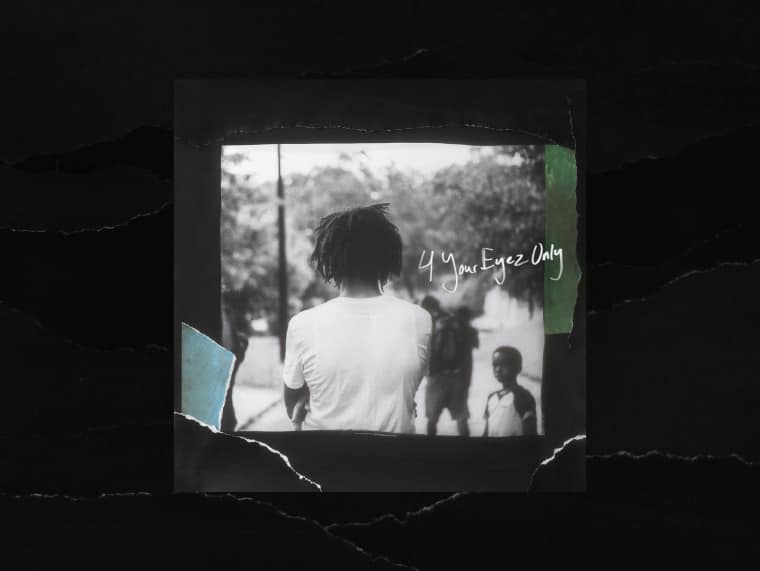 The whole experience was very in-the-moment. The "False Prophets" music video, where he was on the truck — that wasn't planned. A lot of people in the music video are people that he randomly found. He asked a guy, "Can we just use your truck for this shot?" He replied, "Yeah, just jump on the back."
Cole followed the universe. People are just naturally drawn to him. They wanted to take photos with him, but they also wanted to talk to him and tell them their problems, to have a conversation about society and political stuff that's happening in America. I think he takes those experience and applies them to the music, [along with] his own reality. He let the world drift to him and then created something out of that.
Purchase 4 Your Eyez Only here.