Chicago Children's Choir Doesn't Just Teach Kids To Sing In Harmony. It's Also Creating Global Citizens.
To celebrate its 60th anniversary, The FADER visited a Chicago institution to find out how its investing in the city's youth — and everyone's future.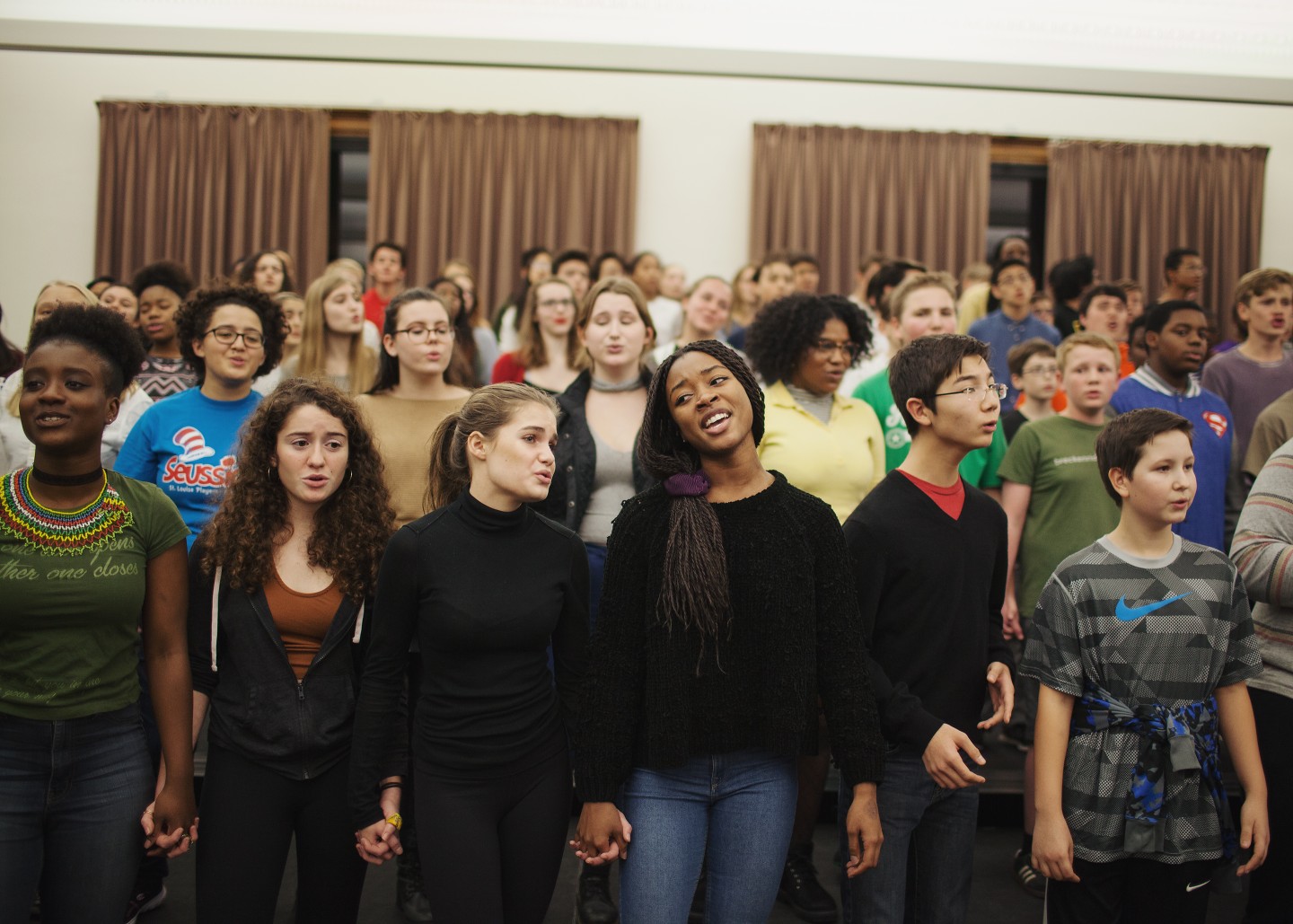 In a tucked away corner on the fifth floor of the Chicago Cultural Center, around 100 students — aged 8 to 18 — mill about a meticulous choir room. Decked in neon kicks, hoodies, UGGs, hoop earrings, and school gear, the kids and teens chat excitedly with friends, idly scroll on phone screens, and two-step to an inaudible tune. The scene is not at all unfamiliar to a playground or study hall, giving no hint to the sonorous harmonies that would ring out as soon as the clock hits 5 p.m.
"Trying to think of my life without the experiences of [the Chicago Children's Choir] isn't really possible," Pierce Colbert, 17, tells me. Pierce, who joined the choir at age 7, considers it to be as crucial to his life as music itself. Which, according to President and Artistic Director Josephine Lee, is really what the choir is all about. It's "more than notes on a page," she explains; it's about "uniting diverse youth and creating global citizens."
The Chicago Children's Choir celebrates its 60th anniversary this year, an occasion to reflect on the past as much as look towards the future. Founded during the Civil Rights Movement in 1956 by Reverend Christopher Moore, the choir began as a local neighborhood project with a charge to inspire social harmony and change through music. Now, the choir serves over 4,400 young people in Chicago, with programs in over 80 public schools and 10 neighborhoods.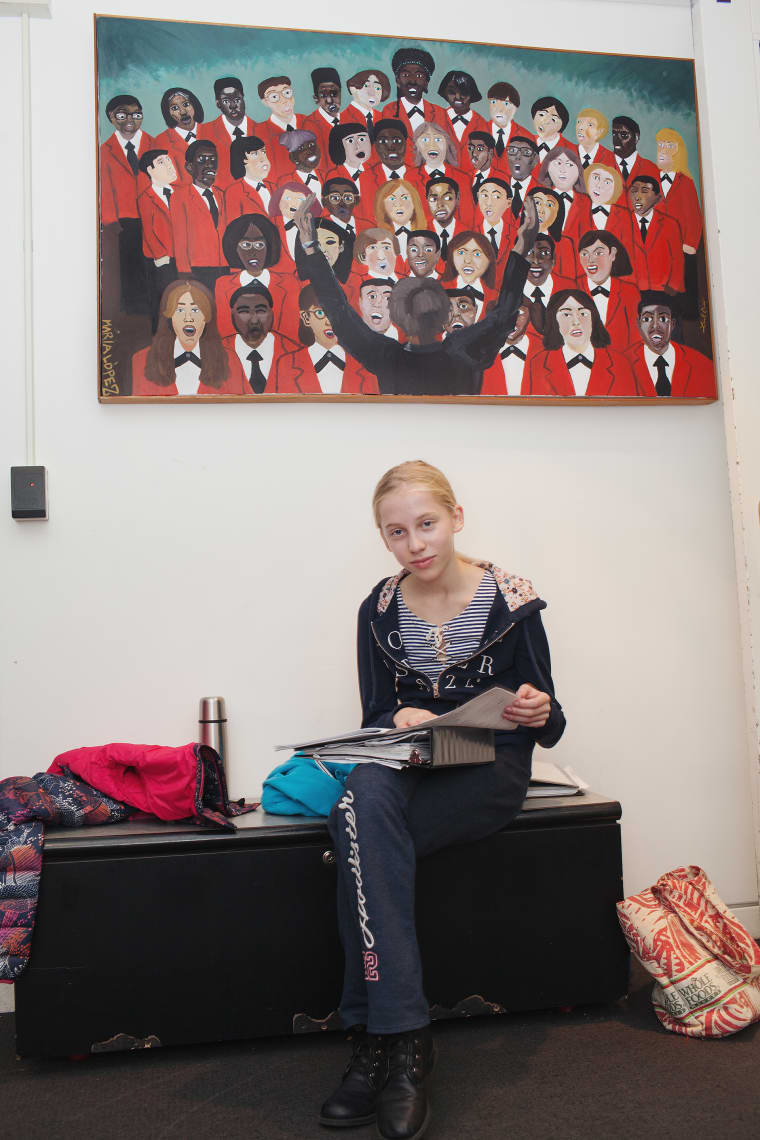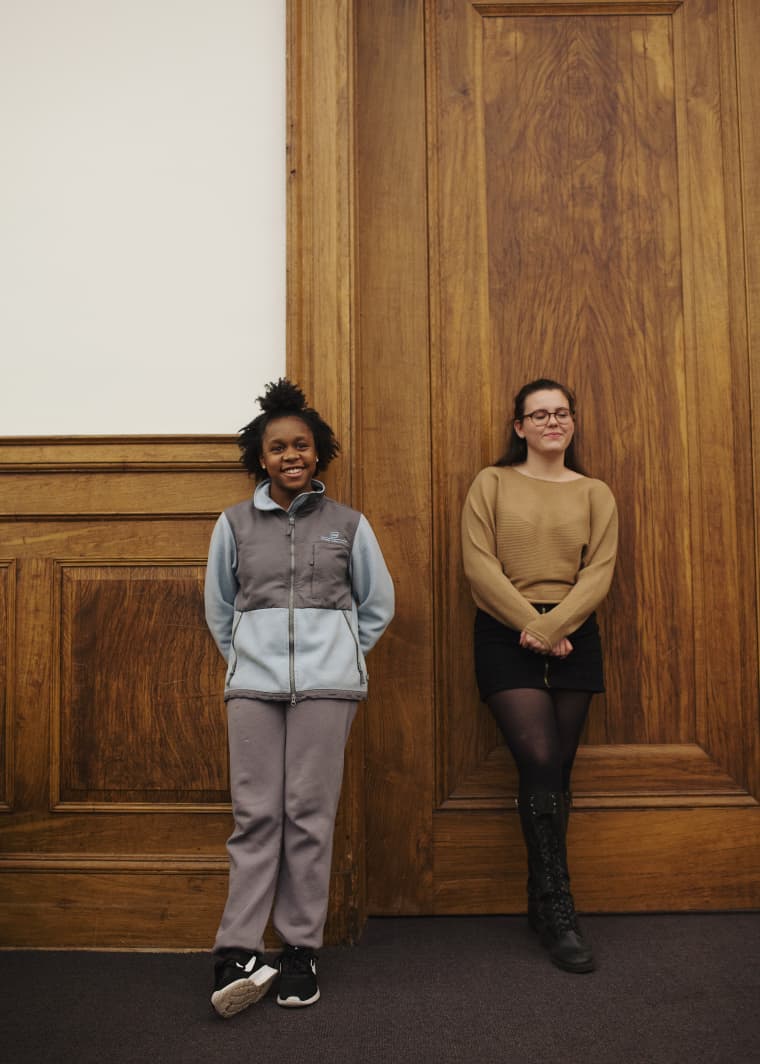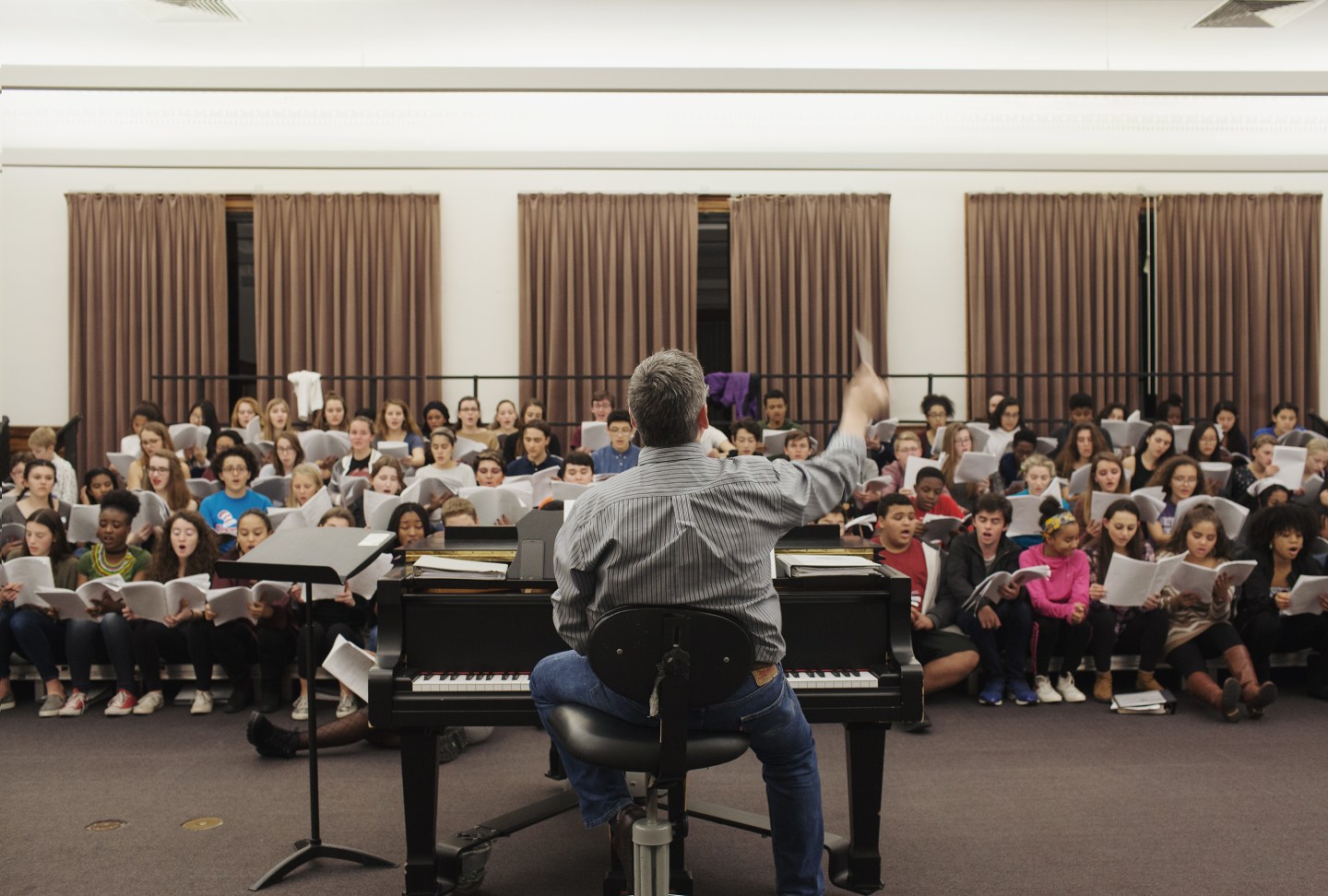 Under the direction of Josephine Lee, the Chicago institution, along with its citywide growth, has become internationally renowned for its level of artistic excellence, talent, and diversity. The students' performances include songs in 22 unique languages and numerous genres — from jazz to gospel, Bulgarian to apartheid protest music, and Beethoven's "Ode to Joy" to Timberlake's "Can't Stop the Feeling." The choir's premier ensemble, Voice of Chicago, has toured in over 25 countries in partnerships with the Lyric Opera, Chicago Symphony Orchestra, and local theater groups. They've also collaborated with distinguished musical acts including Ladysmith Black Mambazo, Al Green, and, in this past year, Chance the Rapper.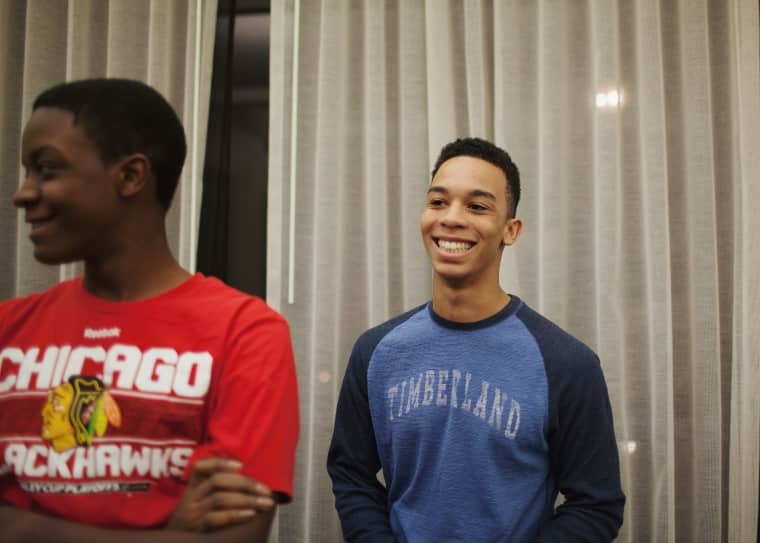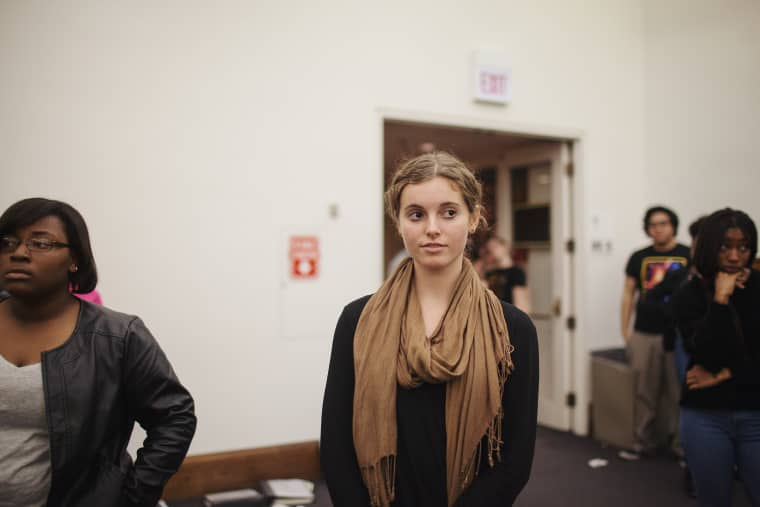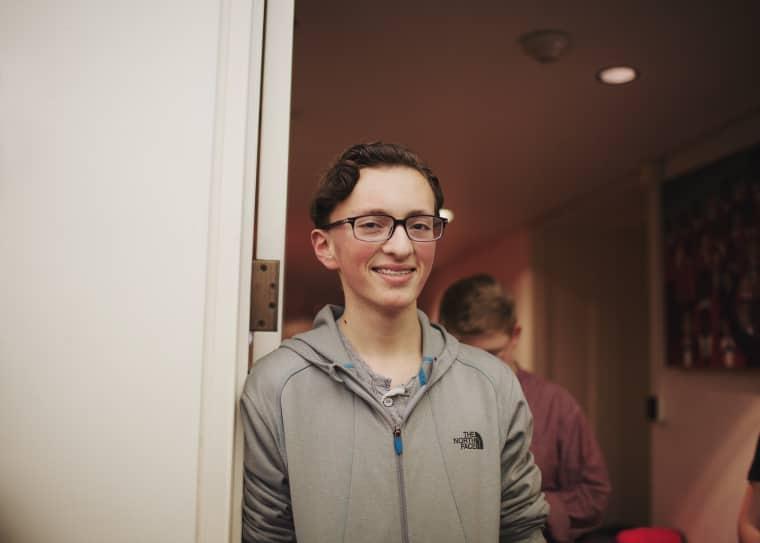 "That day was probably one of the craziest days of my life," says Pierce of Chance's Magnificent Coloring Day, the hometown concert the rapper held following the release of his Grammy-nominated album, Coloring Book. Teaming up with the "Chicago superhero," Pierce continues, "really bridged a lot of gaps" and took the already "iconic" status of the choir to new audiences. "I think Chicago Children's Choir can really show the world what Chicago is about," he tells me, with pride in his voice. "It's not about gun violence, it's not about political issues or underfunded public schools — it's a hub of cultural affairs, people from all different places."
Despite the global breadth of its resume, the mission of the Chicago Children's Choir hasn't changed much over the past six decades; its focus always begins at home. "When you invest in your youth and your future, you will have a more harmonious world," says Josephine. An organization that truly values young people and their growth is as necessary today as it's ever been. In uniting diverse students through harmony and song, the choir embodies a commitment to "not only tolerating people for their differences but celebrating them," says Pierce. "If everybody can take that and put it in parts of their everyday life then Chicago and our country would be a much better place."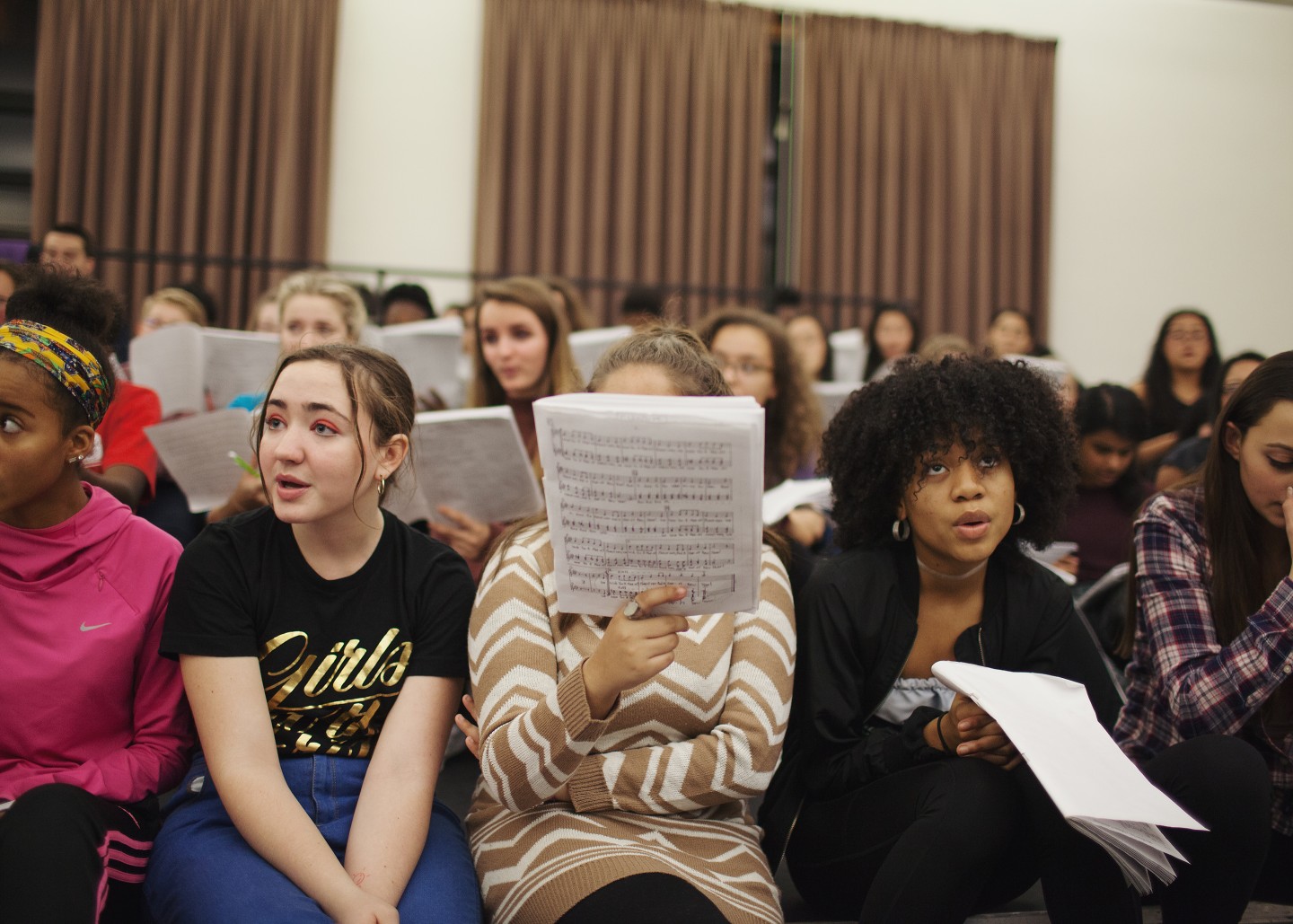 "When you invest in your youth and your future, you will have a more harmonious world." — Josephine Lee, Chicago Children's Choir