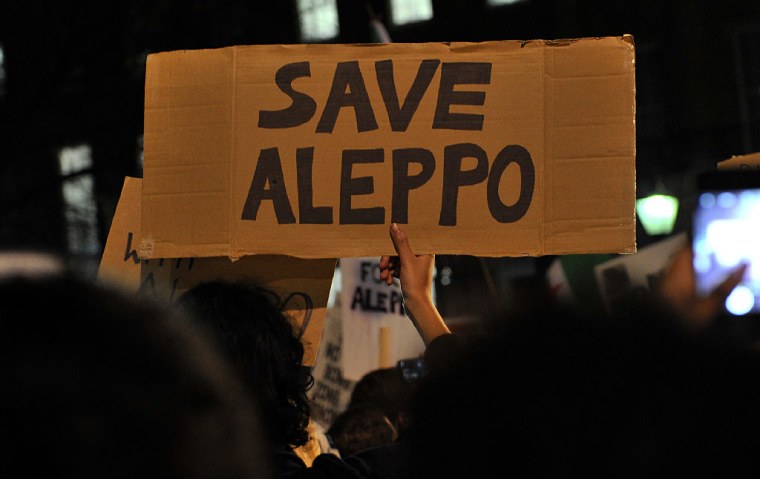 1. Demonstrate In Your Local Area
2. Speak Directly To Somebody In Power
Photos from today's #StandWithAleppo candlelight vigil outside @WhiteHouse & protest outside Russian Amb's House (1). #DC pic.twitter.com/NpwmhxxFi4

— Mai El-Sadany (@maitelsadany) December 13, 2016
If you're in the U.K. you can call or e-mail your local MP or MEP directly and urge them to help those affected by the violence in Aleppo. In the short term, aid is needed on the ground which the British government can help with. More long term, you can petition your local representatives to push for sanctions or diplomatic repercussions for the Syrian and Russian governments.
Additionally, let it be known that you welcome refugees in your area. Refugee resettlement in the U.K. is done on a voluntary basis by constituency so tell your MP if you would be willing to foster a child fleeing from Syria. Similarly you can tell the local council that you want the U.K. to take in more refugees than the 20,000 they have agreed to resettle by 2020.
The U.S. traditionally has a much more open policy toward helping those in need. However, just 10,000 Syrian refugees have entered the country since the conflict began four years ago. Local organizations always need help welcoming the refugees that arrive in America. You can help by arranging for housing, food, and clothing, providing cultural orientation, and assisting with providing access to social, medical, and employment services. Additionally, you can call on your elected official to support refugee families.