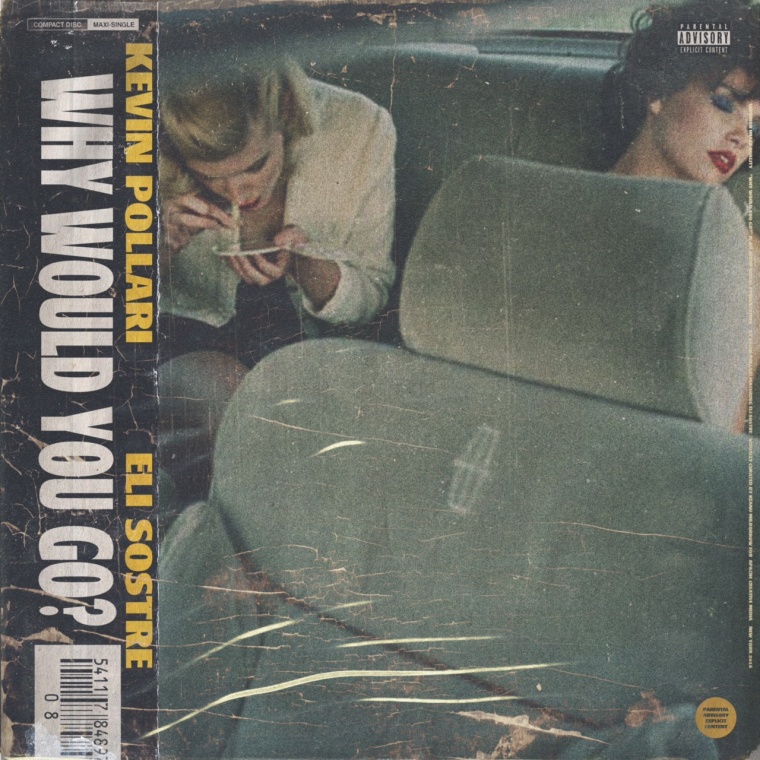 Singer Kevin Pollàri laments over love gone astray on "Why Would You Go?" — a slow-burning tune that features Eli Sostre. On the single from his forthcoming debut album, Pollàri tries to convince a woman to stay around even though she's moved on. He sings, "Baby girl, I might just bless you/ Teach you all type of new things." Sostre's verse is a little more reflective, as he croons about a lover who decided to leave him despite his undying devotion.
"Why Would You Go?" is the first song I recorded after I initially took a break from recording my debut album. I had a world of stress on my shoulders, but to be honest I never knew why. I had just moved to Cali, inked my first deal, and was honored to get to work with people like Rick Rubin," Pollàri told The FADER over email.
"When I wrote this song, it was originally for a movie, but I decided it resonated with me and some things I was going through too much to give it away. Me and Sledgren, who produced the track, decided there was only one other songwriter coming up now just like me that could grace this record. So today, myself, alongside my brother Eli Sostre, with production from Sledgren and Soriano, give you, 'Why Would You Go?'"