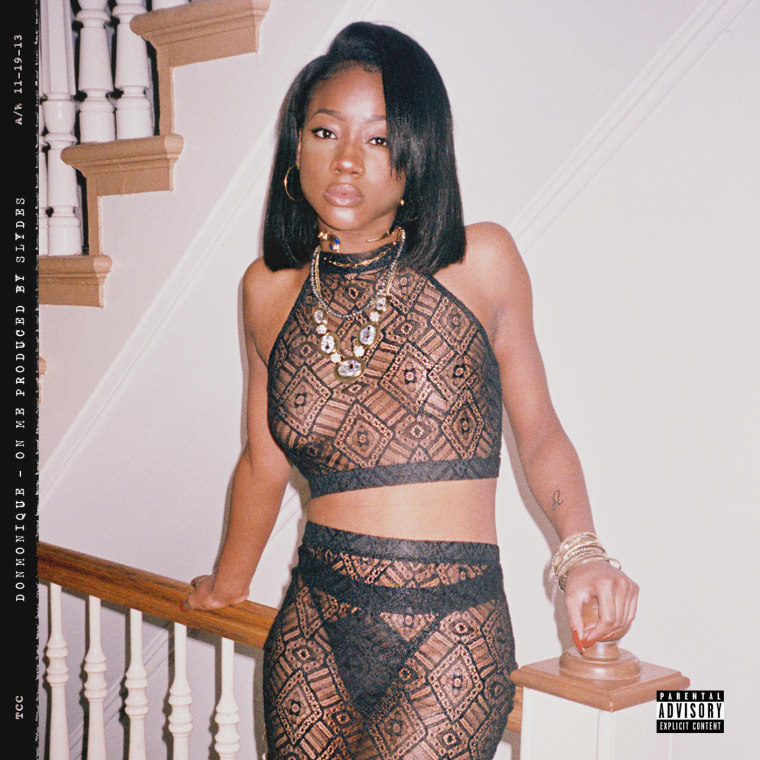 Brooklyn rapper DonMonique returns today with some heat. On "On Me," over a syrupy instrumental produced by Slydes, the MC raps about leveling up; her verses are earnest and her cadence is impactful. She's unapologetic about her tenacity and positions herself as a Don — a Don who's ready to take over.
Over email, DonMonique explained the concept of the song, and how she's arrived at this place in her career. "It's crazy because the song wasn't really planned," she said of "On Me." "Usually I come to the studio somewhat prepared — sometimes it's a full song is ready to be recorded and sometimes it's just an idea. When I made this song, everything just came to me naturally. The skits and the Mya vocals in the back doesn't sound like anything I have out, and that's the fun part.
"Black Kate Moss is the name of my second project. It's been a long time since my Thirst Trap EP, and I'm just really happy to say that mentally, physically, emotionally — I'm ready. This song is about getting back my respect. It reflects the 'new' DonMonique. I'm all the way bossed-up and so much more confident in what I'm doing with my career, and that's where Black Kate Moss comes in. I want to cater to my fan base and girls just like me. We're in a time right now where my people need it."