Listen To A.G. Cook's Stirring Remix Of "Sticky Drama" By Oneohtrix Point Never
The PC Music founder has devised a sticky mess of his own.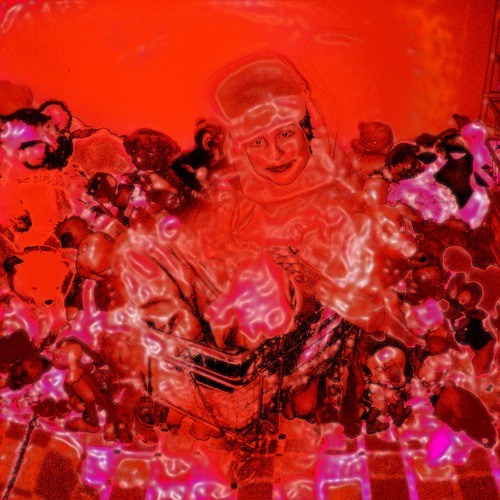 Last year, Oneohtrix Point Never released his ode to puberty, Garden of Delete. Part "psycho-scribble" fury and part pre-teen love song, "Sticky Drama" — which turned out to be a song about the thrill of ejaculating for the first time— stood out from the producer's seventh studio album, eventually receiving an hour-long edit from Four Tet.
On Thursday, Oneohtrix Point Never shared the latest remix of "Sticky Drama" from founder A.G. Cook. The PC Music founder's edit involves its own kind of sticky whirring babbles and slow synthesizer builds, until the track starts to take the shape of a demented pop song. Cook reconstitutes the original manipulated vocals to a more recognizable, albeit jarring shape: Sticky drama is the girl for me/ She's so sticky from the memories.
Revisit our profile on Daniel Lopatin, the human behind Oneohtrix Point Never.