7 Things We Learned From Skepta's Greatness Only
The grime MC opens up about his career, mental health, and his future at an artist in a new Apple Music documentary.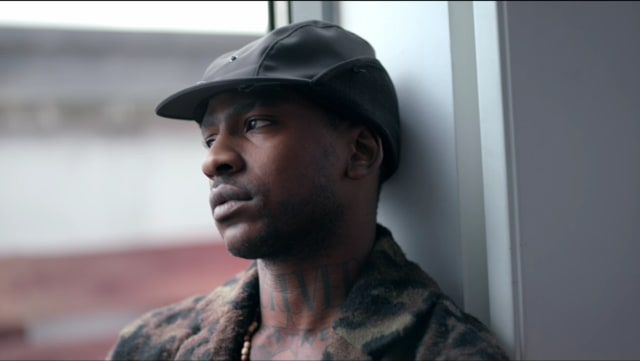 Skepta's brand new documentary, Greatness Only, debuted online today. You can see a trailer for the film here. The 29-minute doc charts his life in music, from childhood to Konnichiwa via everything else in between. The full film can be streamed now, but here are the highlights.
1. The Adenugas were very cute kids.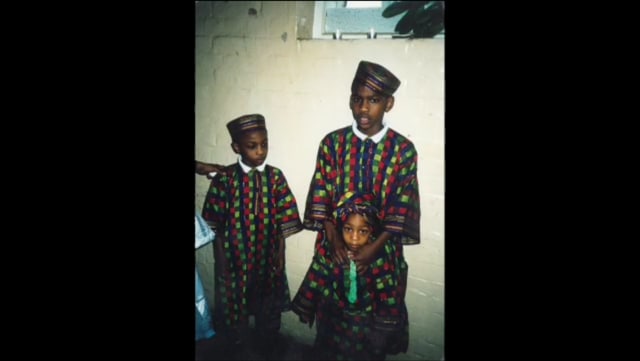 The film is filled with adorable throwback snaps like this one of a young Jamie, Joseph, and Julie.
2. Winning awards means a lot to him.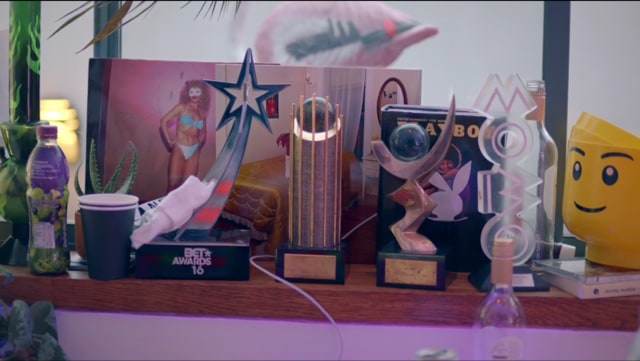 In Skepta's home his MOBO sits next to a giant Lego head and a Blood Orange vinyl. The 2016 Mercury Prize means the most. "I like what it's about," he says. "I like the people who run it. I like all the energy, and now I've got it I owe it to the Mercury to put more power into it."
3. The talking heads are all Skepta's day ones.
The film is written and presented by sister Julie and directed by his good friend Matt Walker. Other people who feature as taking heads are managers Grace LaDoja and Sam Burton, tour manager Paddy London, plus brother JME and his mom, Ify. The film also features contributions from BBK's Shorty, journalist Hattie Collins, DJ Semtex, soccer player Bradley Wright-Phillips, designer Kritikal, PPP's Charaf Tajer, Pharrell, MsM, Patta cofounder Guillame Schmidt, Roony Keefe and Jonny Banger.
4. He says he suffered a "nervous breakdown" in 2012.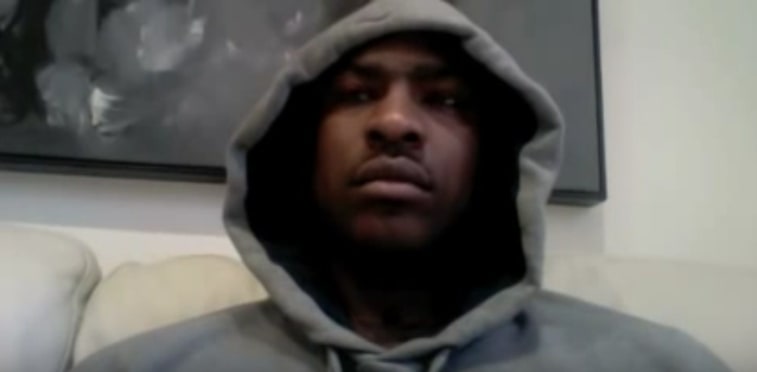 Speaking about the candid and confessional #UnderdogPsychosis no 1 video he made four years ago, Skepta says it marked a low point. "If I keep it fully real, I feel like Underdog Psychosis was a straight nervous breakdown. I aspired to be like certain people and when I finally got there I wasn't doing what I was doing in the beginning. I had to take control."
5. "That's Not Me" was inspired by a Virgil Abloh DJ set.
The film goes into the production and inspiration for particular songs, including "That's Not Me." Here, Skepta explains how the man behind OFF-WHITE inadvertently helped him write the song that changed everything.
"I heard Virgil Abloh was playing [Meridian Dan's] "German Whip." He was tweeting that he likes grime. I was like, 'I want to hear one of his sets. What grime is he playing?' I heard he was playing in Paris. I went to Paris by myself and stood outside this party for an hour. When I got in, "German Whip" came on and I recorded it. I remember thinking, 'I'm a DJ. If I wanna play a tune in this rave, what would it be? What is the sound?' I watched this video over and over. There were models dancing and singing. I watched it nearly 50 times and I made this tune."
6. Skepta gave Pharrell a lesson in Grime 101.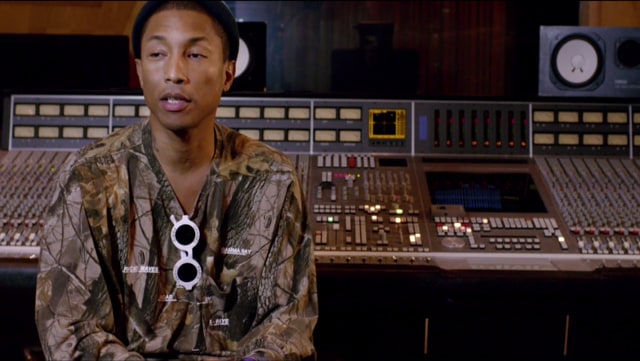 "He gave me the deep dive and told me who was who," says Pharrell. "What he was saying really cemented in my mind this guy's character. That's when I said, 'Let's do something.' It was all based off what he was telling me about grime and how he looked at things. I wanted to work with that."
7. He wants to be a bass player in the future.
Skepta doesn't see his long-term future in MCing. As he says, "I wanna be a bass player when I'm older. Real relaxed in some band."