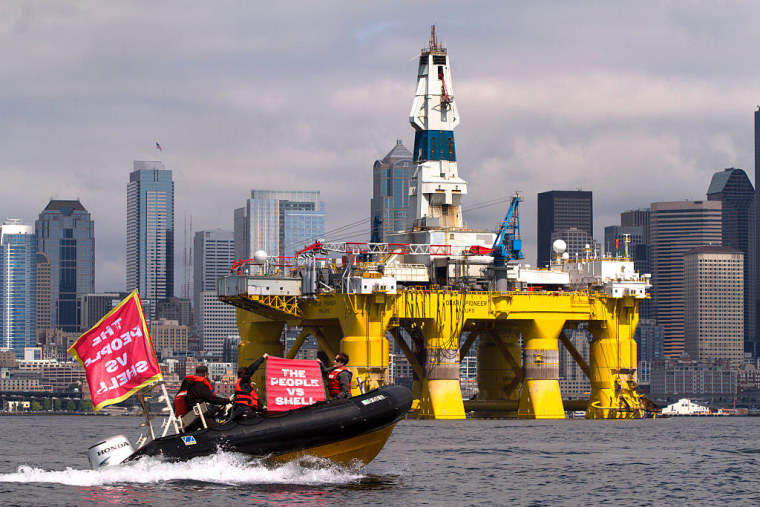 President Obama announced a landmark environmental policy move today, introducing a permanent ban on offshore oil and gas drilling in large swaths of the Arctic and Atlantic Seaboard.
The New York Times reports that the President invoked a provision of a 1953 law called the Outer Continental Shelf Lands Act which allows the president to make such a decision unilaterally.
The ban covers nearly 120 million total acres of aquatic area, the vast majority of which is comprised by federally owned Arctic waters. The additional area, about 3.8 million acres, covers a substantial stretch off the Atlantic coast, from Norfolk, Virginia up to Canada. The area is notable for housing coral canyons that are home to unique deepwater coral and rare fish species.
The move comes as part of President Obama's broader efforts to implement major, lasting shifts in environmental policy that are likely to withstand the threat posed by a Trump presidency. The decision was orchestrated in concert with a similar ban announced today by Canadian Prime Minister Justin Trudeau, which will protect Canadian Arctic waters against offshore drilling. "These actions, and Canada's parallel actions, protect a sensitive and unique ecosystem that is unlike any other region on earth," said President Obama.
Read the full story here via The New York Times.