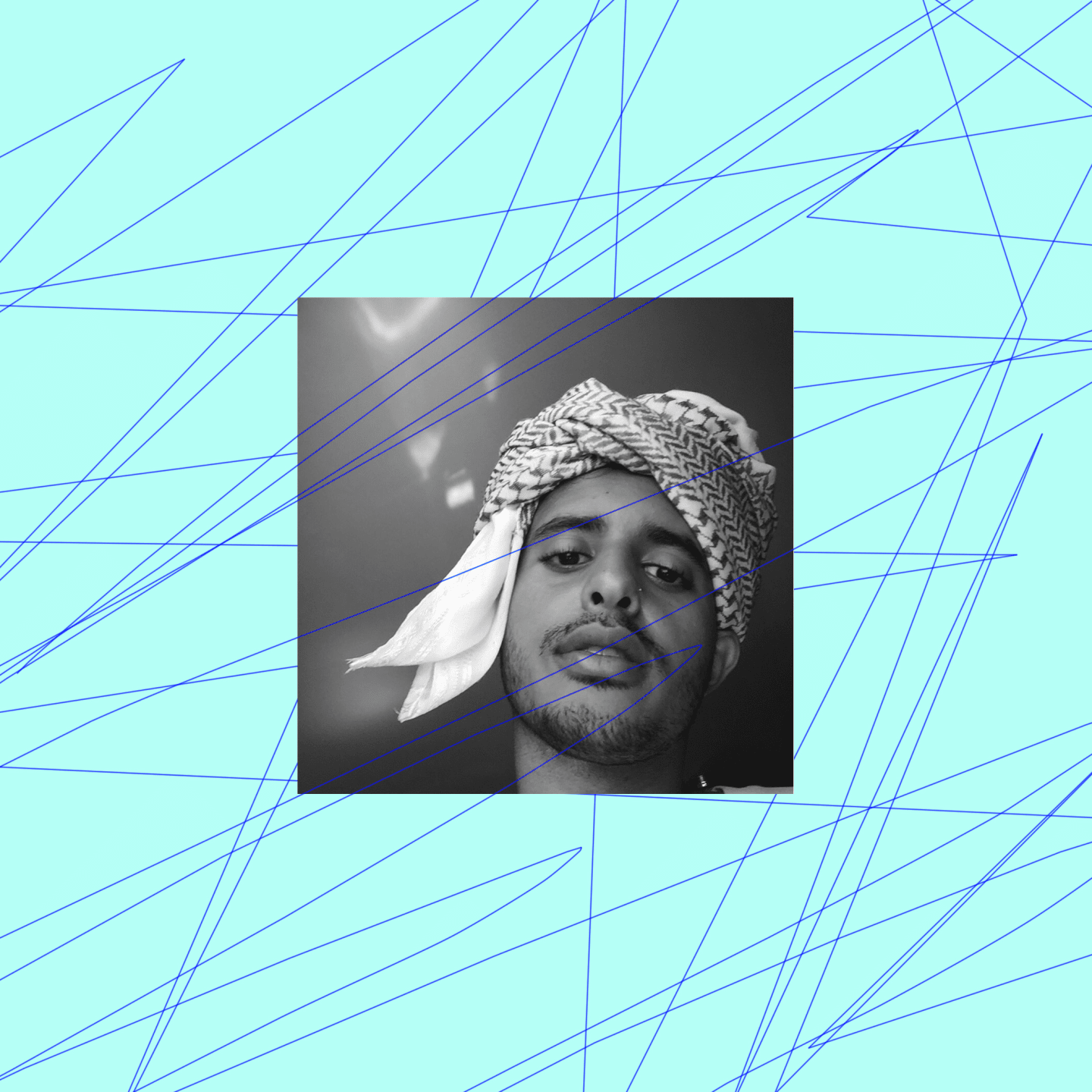 As a first-gen immigrant and former ESL student, my ear is inherently peaked by poly-tongued songs — but mostly because I spent most of my childhood chilling outside of bodegas learning curse words of every dialect. Anyway, here are some of my personal dual-lingo favorites from the year that was.

Fuego, "Como Kobe"
The first time I was introduced to Fuego was actually through my Dominican barber who gave me the most immaculate shape-up while dancing bachata to "Un Baile," Fuego's Spanish remix of "One Dance." The raw energy and consistent thump of traditional reggaeton is still present in Fuego's music, but it's this pairing with his trap-beat selection that make even his covers feel like new songs.
Ramriddlz & Hamza, "El Dorado"
Canadian provocateur and my Arab bredren, Ramriddlz remerged in late October with another sexual banger — this one au français. I took six years of French and still can't speak a lick of it besides couçez-vous avec moi ce soir, so hearing Ramy and Hamza trade NSFW innuendos on El Dorado made me feel like I was in French 101 all over again.
Abra Cadabra f. Krept & Konan, "Robbery Remix"
Abra Cadabra opens this monstrous track raspily bellowing out, "MAN DON'T TALK, MAN ROB!" And quite frankly there's not much more that needs to be said for you to understand the rowdy energy of what might be the U.K. artist's biggest song. Abra's Jamaican roots are on full display on the track as he whizzes in and out of patois with unruly bars like, "Run up in the trap like boss weh di money deh food affi nyam/ Yuh, tek weh yuh arm pon deh 'chete before it get chop." With a voice that requires your immediate attention and rhymes full of malice, it's hard not to feel like you're in the midst of a stickup.
Lajan Slim, "Haitians"
Broward County in South Florida is home to one of America's largest Haitian communities. Like fellow rap locals Kodak Black and Zoey Dollaz, Lajan Slim (who's first name literally translates to money in Creole) is unabashedly Haitian — proven in his aptly-titled breakout track, "Haitians." With a menacing instrumental thumping in the background, Lajan lays down creolised lyrics about everything from Kompa and T-Vice to voodoo priests, but not before going off on a string of bars focused on Haitian cuisine ("Eat lil mami like she sos pwa", "drippin' sauce soup joumou"). If Lajan's recent popularity, which resulted in signing with Def Jam in October, is in anyway indicative of his homeland's signature expression ("with unity comes strength") then 2017 should see the bilingual rapper in bigger and brighter places.
Tekno, "Pana"
This song was on repeat all summer for me, and not just because Tekno pronounces "Porsche" like my newly-immigrant uncle. With an instrumental that pitters and patters in all the right places, Tekno's velvet-smooth scatting and lines about fleeting lovers and side-chicks made it the perfect track to kickback to.
Dave f. Drake, "Wanna Know Remix"
Prior to Drake's surprise spin on it, Santan Dave's "Wanna Know" was both an ode to the young South London MC's recent successes and a rearview look at past struggles. Drake obviously had to come thru and laydown his 99-pence British slang impersonation to make it a certi cross-pond banger. Aubrey's tongue-in-cheek lyrics throughout — like, "cyatties they be callin' up my phone, I got U.K. tings on the WhatsApp now like +44 on the code" — only add to the Western crossover appeal of the track. Which I, for one, am not mad at.