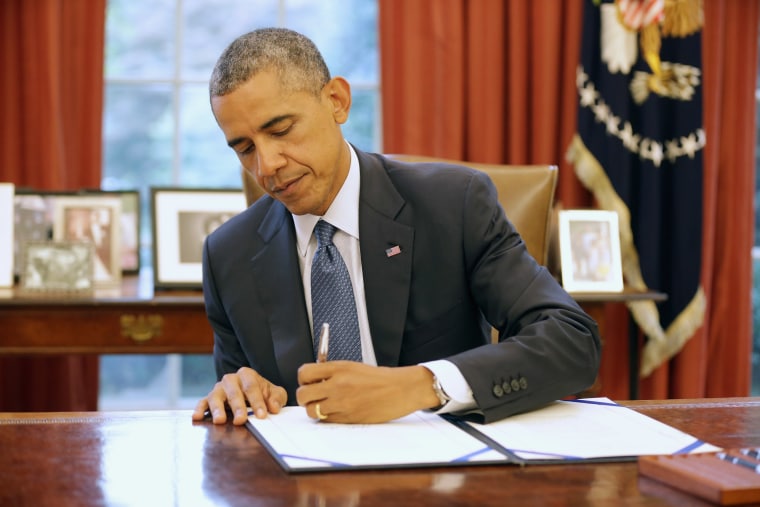 President Obama signed into law an amended version of the "Emmett Till Bill," a piece of legislation originally enacted in 2008 that authorizes the FBI and the Department of Justice to reopen unsolved cases pertaining to Civil Rights.
The new bill, The Emmett Till Civil Rights Crimes Reauthorization Act of 2016, is an expansion of the 2007 legislation, which expands the FBI and DOJ's responsibilities so as to include "investigation and prosecution of criminal civil rights statutes violations that occurred before 1980 and resulted in a death." The previous bill limited investigations to violations that occurred pre-1970.
The legislation, of course, takes its name from a landmark case that falls into that category: that of 14-year-old Emmett Till, who was kidnapped and lynched by two white men for whistling at a white woman in 1955.
Till's killers were originally acquitted, but the case was reopened in 2004 by the Department of Justice. The bill exists today thanks in large part to activist Alvin Sykes and Georgia congressman and Civil Rights activist John Lewis, who helped introduce and sponsor the bill in 2005.
The expanded bill stipulates that the FBI and DOJ should correspond regularly with civil rights organizations on open cases, keep victims' families informed regularly on the status of investigations, and comply with the Freedom of Information Act to keep information on cases available via a "singular, publicly accessible repository."
Read the bill in full here.