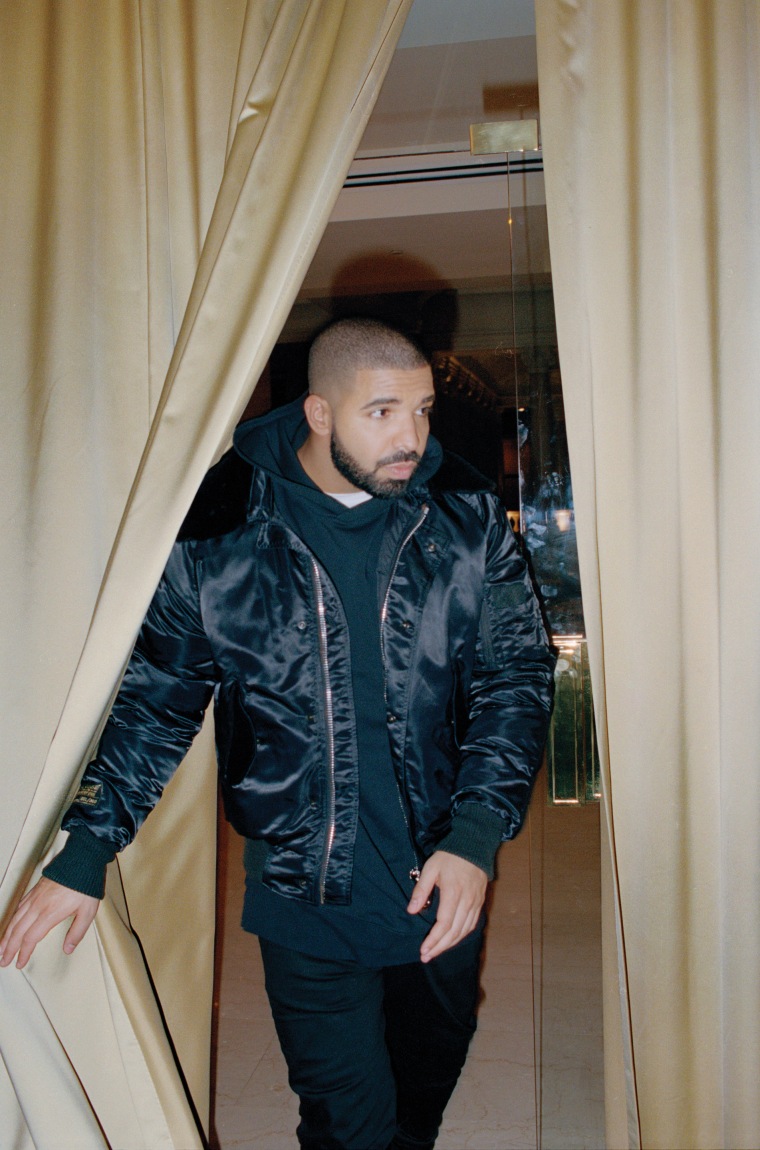 The British edition of GQ has revealed its selection of the 50 best dressed men in world, and coming in at number one is Drake. It's the rapper's first appearance on the list.
"Drake has been keenly and consistently developing a unique look over the last few years, which combines grime-y terrace fashion inspired by Italian menswear brand Stone Island, with preppy American court-side sportswear," Conrad Quilty-Harper wrote. "If men can wear incongruous, colourful, even cosy clothes out and about without losing an iota of their masculinity, it's mostly thanks to Drake." This praise is a far cry from how Drake's sartorial choices in videos like "No New Friends" made him the subject of memes.
Other stars on the list include Zayn Malik, A$AP Rocky, Skepta, Pharrell, and Canadian Prime Minister Justin Trudeau, who is more stylish than Riz MC but less so than Jaden Smith. Check out the whole thing here.