FADER Mix: BEARCAT
Strength and intention underpin the DISCWOMAN DJ and composer's new year-rebooting mix.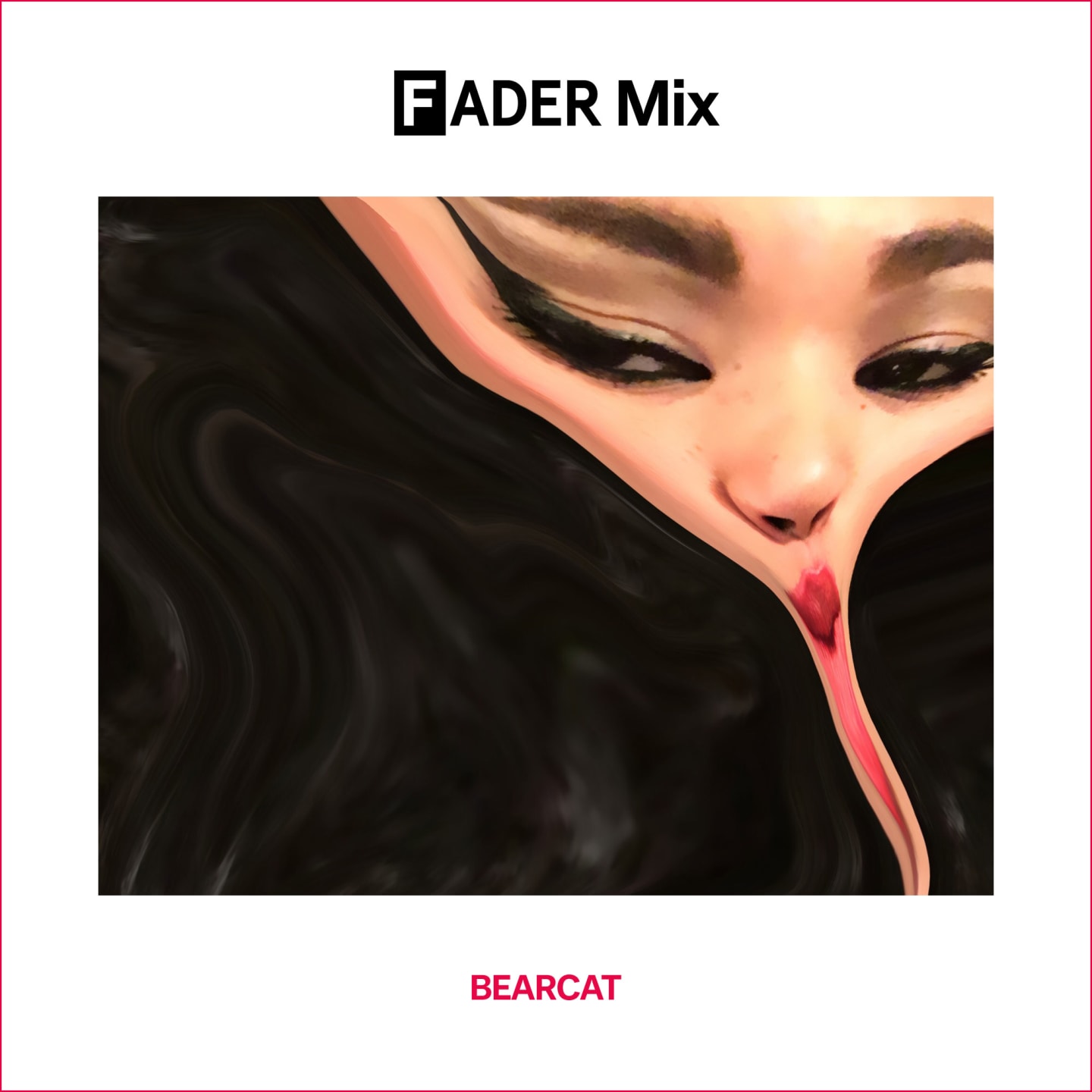 BEARCAT is the recording name of Kerrie Ann Murphy, a DJ, producer, and composer with an ear for potent juxtapositions, both sonic and political. On 2016's "Charged Up - Sandy Speaks," she creates a stark world in which Sandra Bland's sage words on racism in America, sourced from her social media, sing out with perfect clarity. Murphy is from Brixton, London, but moved to New York on N.Y.E. 2013, and went on to find a home on the esteemed roster of booking agency/cultural organizers DISCWOMAN (which, incidentally, just got a shoutout on Forbes's annual 30-under 30 list). This year, the world's going to need more strength, energy, and intention than ever, so it only seemed right that we ask BEARCAT to helm the first FADER Mix of 2017. Featuring tracks by Cupcake, DJ Haram, Nicki Minaj, Venus X, and a new one from BEARCAT called "Pussy Good," it's not just mind-body-soul medicine, but the best pep talk money can't buy.
Where are you right now? Please describe your surroundings.
I am at home in Crown Heights with my dog Kush, two cats Prince and Baby, and my roommate's dog, Chips. We are all chilling on my king-sized bed; they are sleeping, I am typing, smoking, and drinking water.
Tell us a bit about this mix — what do you imagine people doing while listening to it?
In the first portion, I went back to my foundations and kept to a 95bpm. When I first started DJ-ing my range was 90bpm -112bpm MAX!!! After a year of playing out my range naturally expanded, [and] you'll feel the tempo eventually pick up as the mix progresses. It's romantic and soft, but also really strong and pounding. It also features so many people that I have grown to know and truly love over this past year so it's a little bit of personal history.
I imagine people day drinking, having a bubble, still high off NYE or chilling, meditating, and manifesting good things for themselves.
What's your earliest musical memory?
I lived with my grandparents as a child and my grandad loves classical music and took listening to it very seriously, investing in huge speakers for a small apartment, etc. Every Sunday after coming home from the pub, or generally anytime he was a bit infused, he would blast classical music and I would dance to it. He would move things around in the living room to give me space to pretend to be a ballerina. We're not in contact anymore but I still love him and classical music.
You often use spoken word samples in your powerful productions. What drives that need to recontextualize?
I feel like literally "putting it in the music" is sometimes the best way to communicate an issue. That started with Sandra Bland for me. After hearing of her tragic and still unexplained death, I researched parts of her social media. She really was a profound woman with a lot of knowledge to give, she was already speaking out about police brutality and Black Lives Matter before she herself fell victim. She also had just had a near-death experience not long before her actual death. You can hear her on the track I put together saying that God has something bigger and better in store for her…
At the same time Drake had just dropped a diss track, ironically called "Charged Up," taking shots at Meek Mill. As entertaining as this all was, I felt like it was a distraction from the facts in Sandra's case. It was my way of making her be heard.
Is there a BEARCAT record in the works — and can you tell us anything about it?
BEARCAT records have been in the works for 10 years but are scared to come out lol. But actually the first track you hear on this mix is mine.
What lessons from 2016 will you be taking into this new year?
Self-love and care.
What's the last book you read that had a big impact on you and why?
The Sexy Part of the Bible by Kola Boof. Like most of my faves, she's a tad problematic but I particularly love her, her survival, and how she speaks up on colorism.
What's your favorite dish to cook and how do you make it?
I am about to make a vegetable pie after answering these questions, which is quite necessary due to this weather. Gonna mash some potatoes with it, throw in some spring onions to that. DJ Haram forced me to make a pomegranate dressing recently, which turned out pretty epic TBH. But hmmmm, my favorite thing is seasoning protein and flavoring rice.
Tracklist
BEARCAT - Pussy Good
Equiknoxx - A Rabbit Spoke To Me When I Woke Up
Cho & Stefflon Don - Sososow (Gualtiero & Sebastian Moreno Remix)
Dinamarca - Zorna (Kablam Remix)
Ms Nina - Chupa Chupa
Nicolius X MII Guel - HDCRE FLAP
LSDXOXO - Fxntxsy
Mechatok X Toxe - Half Life
Cupcake - Vagina
Babel-ish - Rdam
Leonce - Marimba Track
Burial - Street Halo
Nicki Minaj - Only (Instrumental)
Whitney Houston X Oneted - It's Not Right
Mapalma - Ravenea
Venus X - Golden Girl
Metric X LSDXOXO - Eat Me Alive
Beyoncé X Ase Manual - Sorry
DJ Haram - So Fucking Money