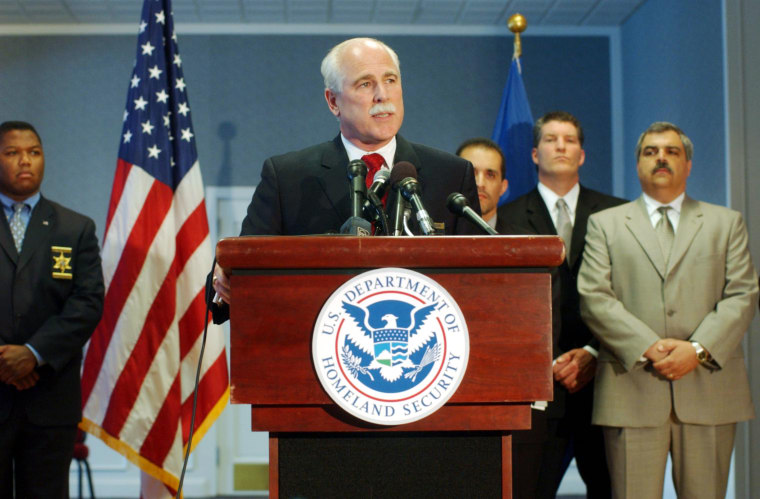 Sheriff Tom Hodgson of Bristol County, Massachusetts has offered prison labor to build the U.S.-Mexico border wall put forth in the 2016 presidential campaign by President-elect Donald Trump, according to a report in The Herald News.
Hodgson made the statement on Wednesday at the swearing-in ceremony for his fourth six-year term in office. "I can think of no other project that would have such a positive impact on our inmates and our country than building this wall," he said.
The sheriff hopes that the construction of the wall will be spearheaded by Project NICE (National Inmates' Community Endeavors), a program Hodgson is currently developing. If it launches, NICE will co-ordinate with sheriffs to ship inmates and guards to work on "infrastructure projects" and disaster areas across the country. Hodgson did not address the issues of logistics or funding for the U.S.-Mexico border wall, but a spokesperson told The Herald News that "a broad framework" for NICE has been developed, and "that the sheriff's department is working to get the program formalized and made official."
In 2016, unpaid prison labor in the United States gained national attention. Ava DuVernay's documentary The 13th looks at how the 13th Amendment of the Constitution allows private companies to profit from prison laborers, who are sometimes paid as little as 17 cents an hour. And on September 9, tens of thousands of prisoners began the largest prison strike in history. Their demands included an end to forced labor in unsafe conditions.
This month, Trump's transition team requested the Department of Homeland Security "to assess all assets available for border wall and barrier construction." An analysis in the Washington Post found that a complete wall separating the United States and Mexico could cost as much as $25 billion.