The FADER Weekend Reading List
Classical music and fascism, a doula agency, and a fish farm in Iowa.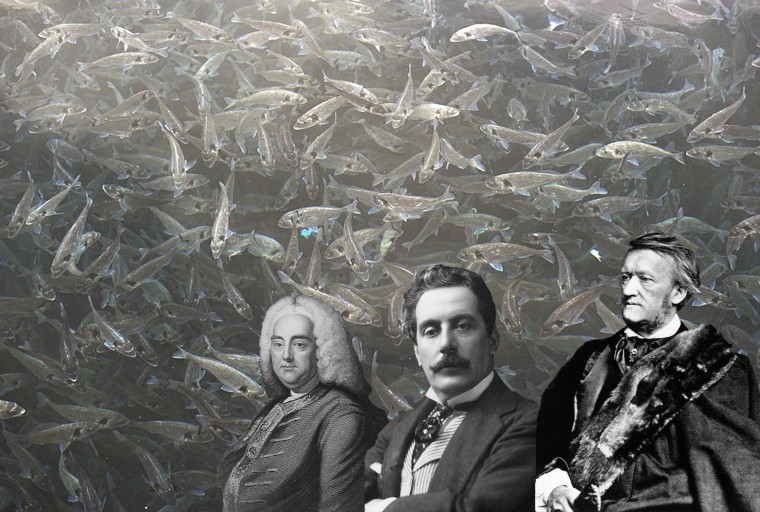 Doreen St. Felix, MTV News
Apparently the most famous musician Donald Trump could convince to perform at his inauguration is Jackie Evancho, a pop-classical singer who got her start on America's Got Talent. In this insightful deep-dive, St. Felix mines the history of fascist leaders' affinity for classical music.
Katie J.M. Baker, BuzzFeed
"Doulas provide nonmedical physical and emotional support before, during, and right after childbirth with the goal of helping mothers advocate for themselves," wrote Baker, but it's often difficult for doulas to find paying clients, or people who know what doulas are. In comes ProDoula, a for-profit doula agency that's causing a rift in the doula world: "'Everyone deserves a doula is a catchy phrase,' one doula wrote, 'but so is 'show me the money.'"
Hua Hsu, The New Yorker
When George Michael died on Christmas 2016, Hua Hsu was in Taiwan, and it got him thinking about personal narratives in pop music circulating in a political world. "That funky drum loop," Hsu wrote, "the fact that it just went on and on, as though leaving some room for any of us listening to join in and tell our own story."
Amos Barshad, The FADER
Standing Rock will always matter. Our own Barshad went down to South Dakota to talk to the activists, young and old, about the past, present, and future of the fight for indigenous people's rights.
Maddie Oatman, Mother Jones
Can farmers in Iowa help save the world's seafood supply? That's the question Oatman investigated in this piece on the ambitious midwestern farmers who are "growing protein" out of a former hog barn turned fish farm.
Tracy Moore, MEL Magazine
For one moment let's give ourselves some respite from heaviness and learn about how the strange phrase "eat a bag of dicks" came into our lexicon. Moore even interviewed a gender expert about the matter!