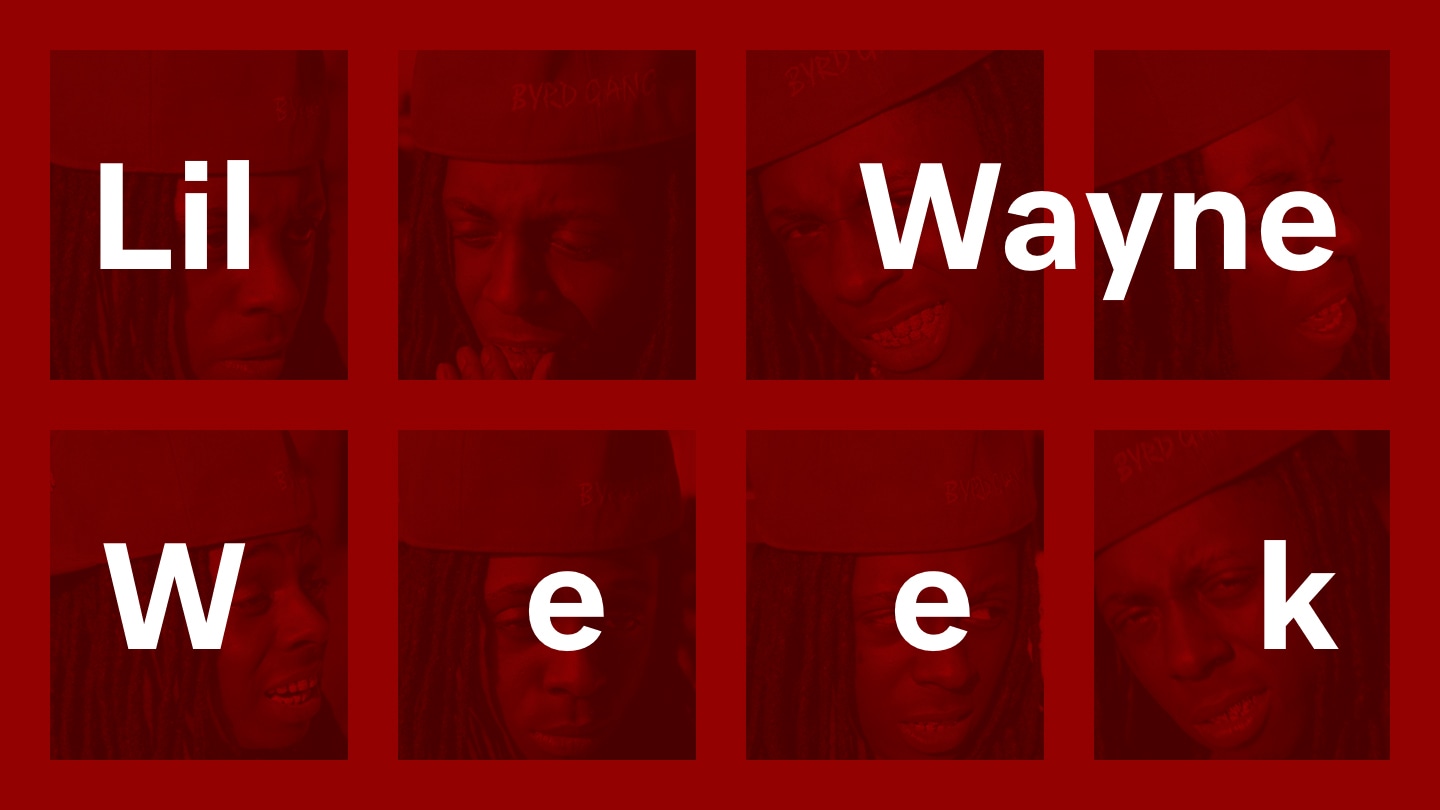 It's been two decades, nearly exactly, since Lil Wayne first appeared. The year was 1997; the album was Get It How U Live!!, the debut from the Hot Boys. On the cover, he's expressionless in a white tee and camo, his hair not yet in the flowing dreads that would become his trademark. And he's foreshadowed, sort of tucked to the side. Understandably so: he was a kid, the formidable crew's pubescent sidekick. On Get It's "Block Burner," his solo showcase, there are no hints of the virtuosity to come — there is no indication that one day, this same kid will provide us with as thrilling a manipulation of the conventions of the English language as we'll ever see. But there is a spirit, a joy.
Of all our icons, has any lived as many lives? Curio, best rapper alive, mixtape genius, blockbuster. Now in 2017, at just 34-years-old, he's an elder statesman. And he's in limbo. His next album, the long-promised Tha Carter V, is frozen in a bitter contract dispute with Bryan "Birdman" Williams — the man Wayne, at least at one point, considered his father.
Some of us, perhaps rightly, feel his best work is behind him. Some of us hear last year's guest spots for Chance and Solange — the rare recent times where, as he himself admits, he was really trying — and can see more greatness yet to come. And as long as we're waiting to find out, why not look back?
This week, The FADER turns our attention to Lil Wayne. With an oral history of "Bling Bling," we dive into his early cultural impact. With an investigation of his relationship with Drake, we examine his extensive work as a mentor. And in interviews with Mannie Fresh and Q93's Wild Wayne, we chart the exact, singular trajectory of his career. And there's more: essays, reminiscences, rants. Taken all together, it adds up to a kind of early, scattershot biography. This is The FADER's Lil Wayne Week.