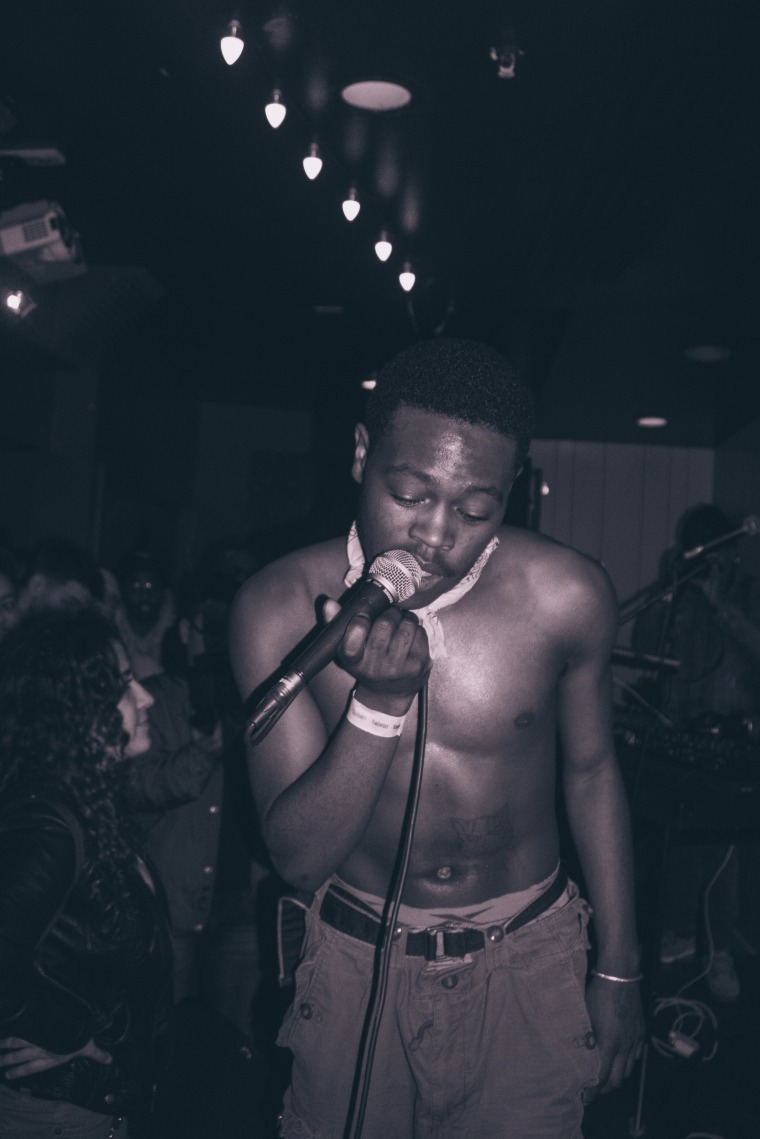 Contemplative rapper NAPPYNAPPA has questions for a lover on his new song, "Shameless." Featuring singer Jelani Kwesi and produced by Invisibae, the 19-year-old D.C. emcee just wants to know what a special someone requires of him. In a quest for clarity NAPPYNAPPA asks, "Is it the drugs? Is the love?"
"NAPPYNAPPA came from a want to hear afro-futuristic hip hop. I was rapping all my life, freestyling, and writing raps," NAPPYNAPPA explained to The FADER over an email. "If I was describing my music to someone who's never listened to it, I would compare it to your father talking to you from the future while giving you a synopsis on the shit he goes through."
He continued, "The writing process for my New Balance EP was real intense. There were life changes in between creating the tracks for the project like quitting my first job, going to California for the first time and then back to D.C. to get evicted. I had a real life relationship and bigger things with music were happening. This all created the environment around creating this project."
Vibe out to the track below.