Meet Kiddy Smile, Ballroom Warrior
France's young ballroom scene helped this DJ accept himself. Now his own music is helping other misfits find their way.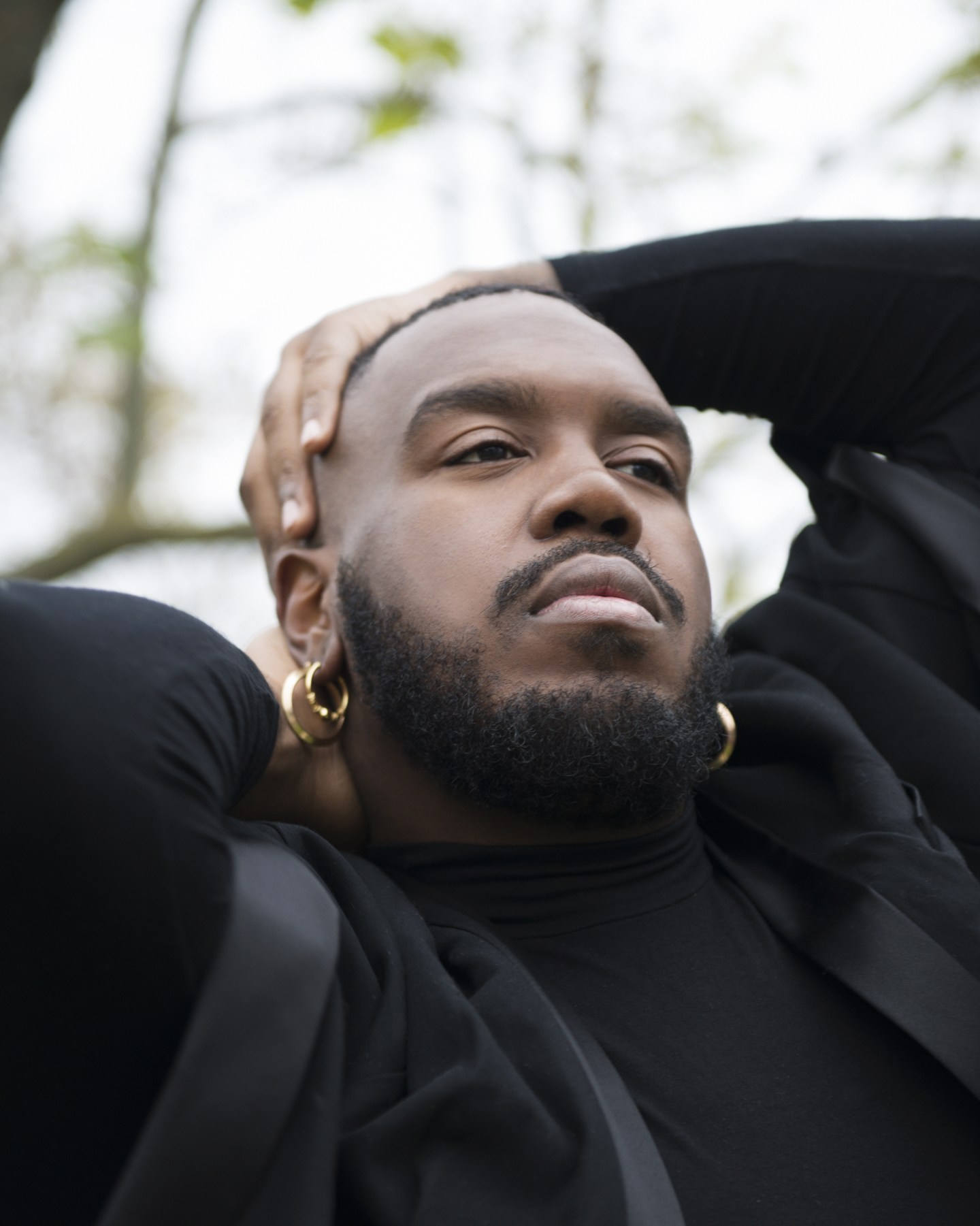 "I had to get you these amazing pastries!" Kiddy Smile said, catching his breath after hurrying to meet me on a narrow street close to his apartment in Paris's bustling 10th arrondissement. It was a cold day in October, and, from within the folds of his billowing black coat, the house music artist — a leading force in the French capital's young ballroom scene — produced a crumpled paper bag containing a few delicately fragranced almond confections. "The best in the city," he smiled, speaking in softly accented English as he grabbed a seat on a cafe terrace.
The 29-year-old grew up in the "black, Arabic, poor" Parisian suburb of Grossay, which he returned to while shooting a video for last summer's deliciously sneering, adrenaline-pumped "Let A Bitch Know." In the clip, butch queens from Paris Houses walk runway in a parking lot, rude boys cruise on the DL, butts bounce in nylon track pants, and drag queens destroy a car with baseball bats. Smile anchors proceedings, with sharp vocals rebuffing a hater who craves his lifestyle. He wears a stank face that seems part fronting, part genuine rage. As it turns out, the reaction of Grossay's residents to the scene gave him a reason to be angry. "We got into some very heated arguments," Smile remembered of the two-day shoot, as he stirred five sugars into his green tea. "Like, 'Get the fuck out you faggots, this is not a faggoty neighborhood.' I had to yell that I also come from the hood. If they want to start something, let's start something."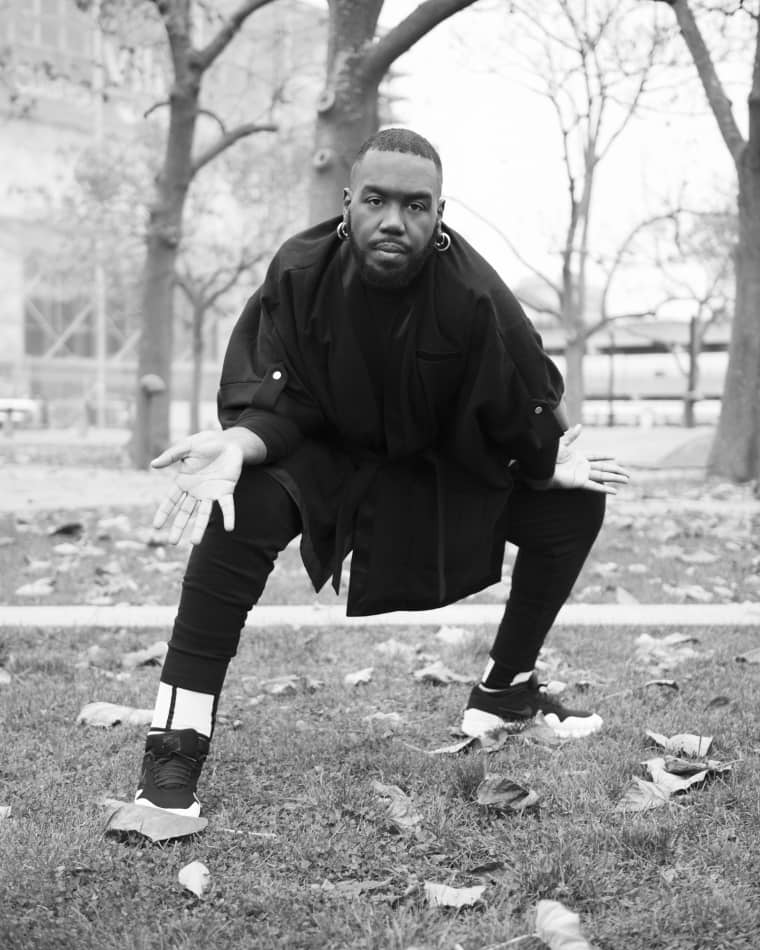 "Whether you can dance or you can't dance, whether you have fashion sense or not, whether you're cute or ugly — there is a [ballroom] category for everybody."
Smile has always had to fight for who he is. Born Pierre Hache, he was raised by his mother, a first-generation immigrant from Cameroon. As a teenager, he started taking dance classes to escape from a life of petty crime. At these weekly lessons, he was initially drawn to hip-hop and funk dance styles like locking, and went on to discover artists like Sylvester and Grace Jones, who he says "shaped [him] as a person." Inspired by the fearless self-expression of disco's pioneers, Smile switched focus to the kind of commercial dancing seen in early-'00s TRL videos. After an ankle injury at age 18, he found the "more feminine" style easier on his body, but, he told me, it also became an important way to accept his "homosexuality to another level." His new confidence helped him score dancing roles in late-aughts videos by George Michael and Yelle, which in turn got him noticed by Beth Ditto. He went on to dance with The Gossip and LCD Soundsystem at Coachella in 2010, yet when he went for big auditions, like for a Madonna tour, he was often told that his looks were "too different." It became clear that he would have to forge his own path to fully express himself. "I realized I wanted to tell my story through words and music," he explained.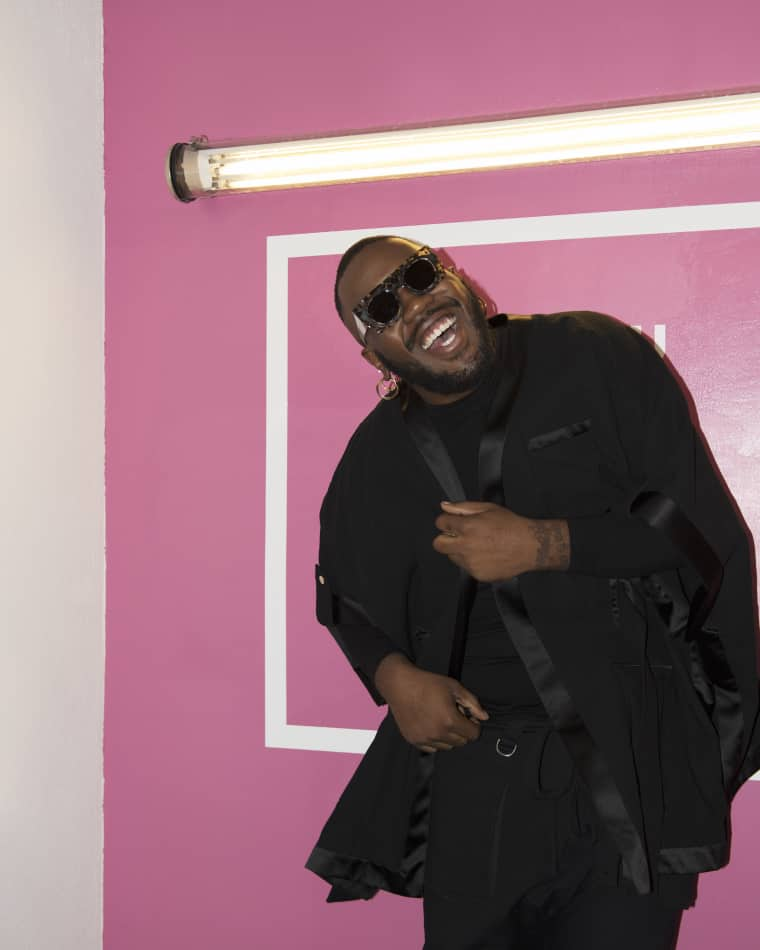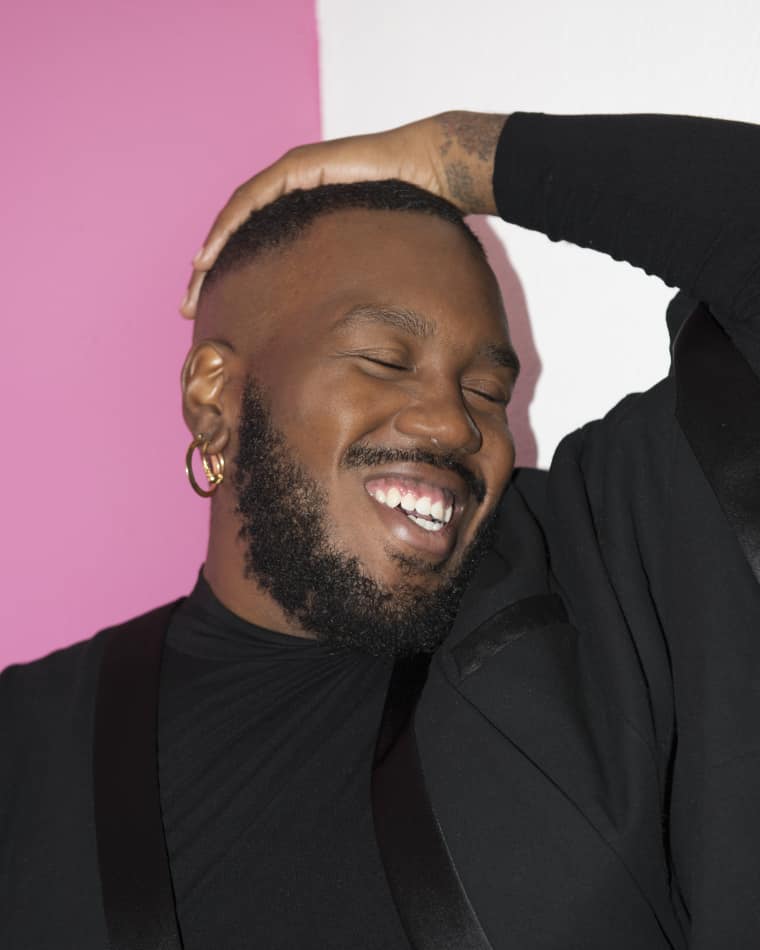 A series of DJ sets in the early '10s — splicing Jersey club, house, and grime — brought him to the attention of Because Music offshoot Modern Freaks. Smile briefly signed to the label, releasing one single with them, but left when they tried to steer him towards pop. He'd already been learning the ropes of music production with the help of YouTube tutorials and a producer friend named Kristoff, and in 2013 doubled down on the creation of his own tracks, which were inspired by the classic house rhythms of Mr. V and Joe Smooth. Around the same time, Smile met Harlem-born dancer Lasseindra Ninja, who had recently set up a Paris branch of iconic New York ball House, The House Of Ninja. Lasseindra introduced Smile to his current House Mother, Steffi Mizrahi. DJing and walking runway at balls, Smile began to feel comfortable in his skin in a way he never had before. "Ballroom is very diverse," he said. "Whether you can dance or you can't dance, whether you have fashion sense or not, whether you're cute or ugly — there is a category for everybody."
Ballroom, Smile explained, is still an emerging scene in Paris, having arrived via Lasseindra Ninja and Steffi Mizrahi in 2011. "In Paris, most of the people walking have never seen Paris Is Burning," Smile said. "They do not care for it. They live more for somebody like Leiomy [Maldonado] — a transgender American woman who used to be on [U.S. TV show] America's Best Dance Crew. She shaped the dance steps that you know today. Beyoncé, Britney stole her moves over and over again."
Today, Smile's expressive music and performances have made him a proudly queer presence in a dance music scene that often feels unimaginative. As France leans increasingly to the right ahead of its April election, he refuses to be quieted; two weeks before we met, he had guested on the issue-based TV program Le Gros Journal to speak eloquently about racism and homophobia. Unfortunately, being a public mouthpiece for his community has made trips home to the banlieus increasingly difficult. "My family don't understand why I have to talk about who I am," he said, sighing. "If you live in the hood you don't want people to start attacking your family when they can't attack you — that's a lot on your shoulders."
Despite the difficulties that come with being a gender-nonconforming black gay man from what he calls "the hood," Smile draws power from the complexity of his identity. This spring, a video for his 2016 single "Teardrops In The Box" will explore a relationship between a closeted gay boy and his mother, with Smile writing, producing, and starring in the clip. His debut LP will follow by the end of 2017. And when he's feeling down, messages from fans bring comfort. "I get people of color telling me [the "Let A Bitch Know" video] needed to be made, because we are represented." I asked him how that makes him feel. "Very proud," he said, smiling. Then he gathered up the folds of his cape and, holding a bag full of drugstore makeup, rushed home to paint his face for another evening.
---
Watch the "Let A Bitch Know" video:
From The Collection:
GEN F