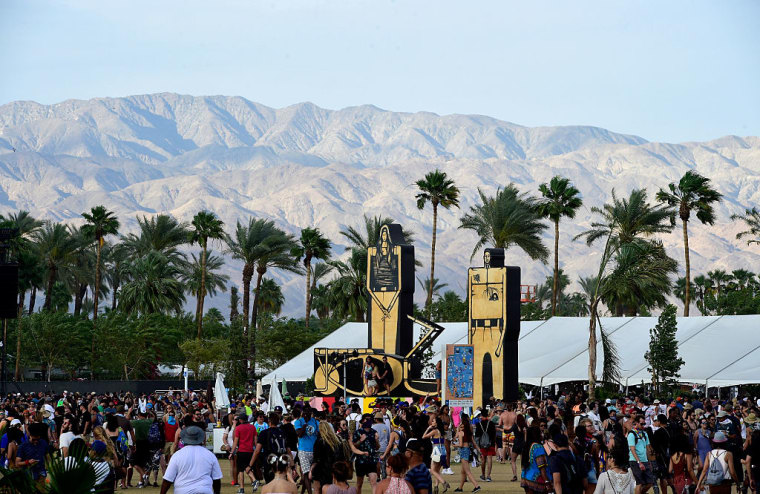 Following Coachella's announcement of their 2017 lineup, the founder of AEG, Philip Anschutz, came under fire for previously donating to anti-LGBTQ organizations that have been designated as extremist hate groups by the Southern Poverty Law Center.
As The FADER reported, between 2010 and 2013, the Anschutz Foundation gave a combined $190,000 to three prominent anti-LGBTQ organizations, including Alliance Defending Freedom, the National Christian Foundation, and the Family Research Council.
In a statement to The FADER, Anschutz did not deny that his foundation had donated to these groups, but mentioned that his foundation "immediately ceased all contributions to such groups" as soon as he became aware of them. However, according to Pitchfork, recent tax returns from the Anschutz Foundation might show otherwise.
The tax returns state that the foundation donated to both the Alliance Defending Freedom and National Christian Foundation as recently as 2015. In the tax year ending in November 2015, $75,000 to Alliance Defending Freedom and $15,000 to National Christian Foundation, Pitchfork reports via the nonprofit tax document source CitizenAudit.org. Tax returns also show that from December 2011 to November 2014, the Anschutz Foundation contributed $110,000 to Alliance Defending Freedom, $50,000 to National Christian Foundation, and $20,000 to Family Research Council.
In 2003, lawyers for the Alliance Defending Freedom co-authored a Supreme Court brief opposing the decriminalization of homosexuality. The group has also provided legal support for various vendors who have refused to work with same-sex couples. A statement on the Family Research Council's website says that "homosexual conduct is harmful to the persons who engage in it and to society at large, and can never be affirmed. It is by definition unnatural, and as such is associated with negative physical and psychological health effects."
National Christian Foundation does not make any explicit reference to LGTBQ rights on their website, but the organization gave more than $10 million to Alliance Defending Freedom in 2012, according to a tax filing.
Representatives for Anschutz and AEG did not immediately return requests for comment.