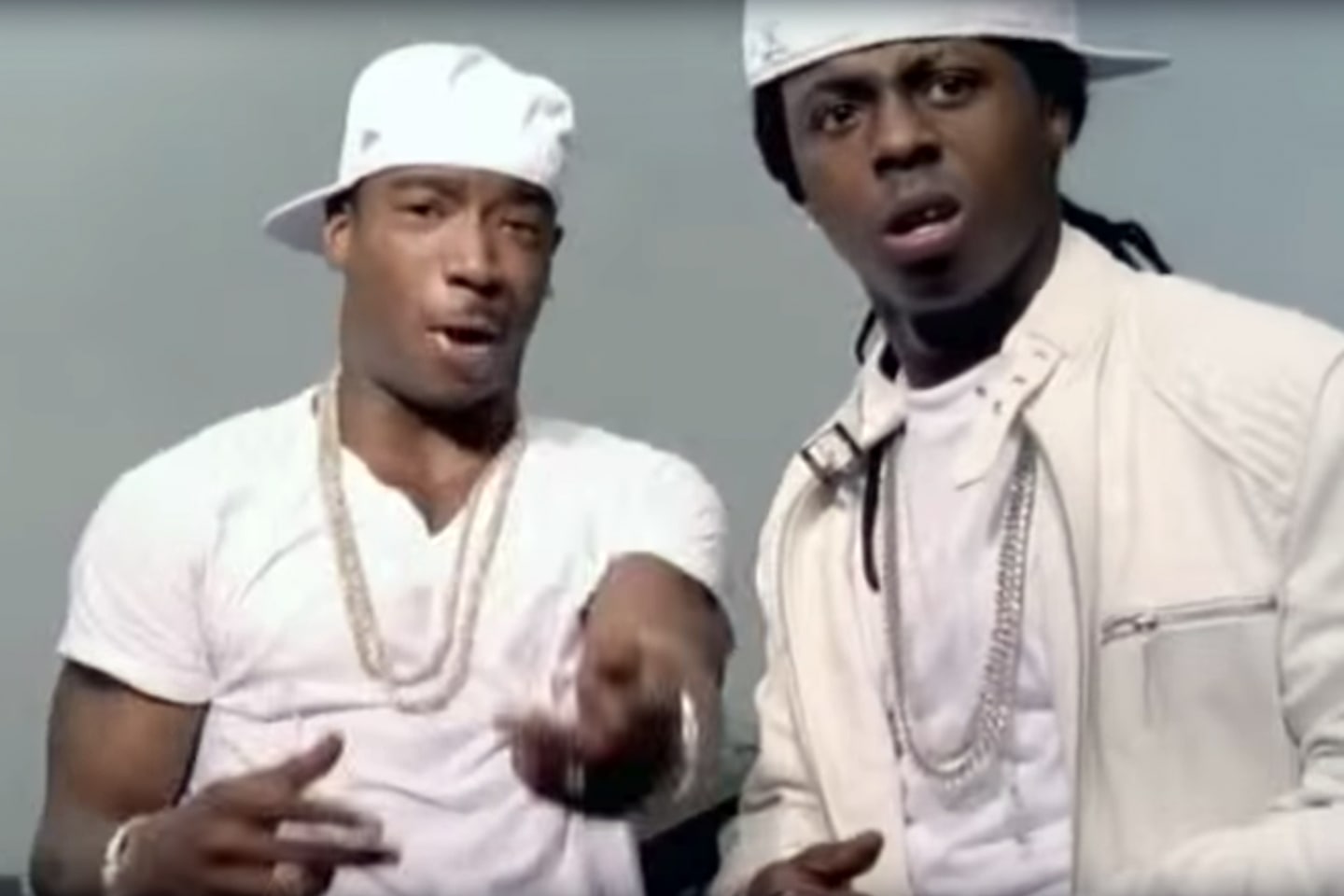 Lil Wayne does not like New York. We know this because he has said so in the most undeniable terms possible. It was 2012 — a particularly bad year for Wayne and New York City. Hot 97 DJ Peter Rosenberg claimed that Nicki Minaj was not real hip-hop (the most classic of Old Head New York Rap Arguments), so she canceled her Summer Jam performance in retaliation. Wayne's response? "Flat out, I don't like New York." It came up because of the beef (which, thanks to the internet, had escalated into a way bigger deal than it needed to be), but it was also because, earlier that year, after performing "Uh Ohhh!" with Ja Rule at the Beacon Theater, both rappers got arrested on separate gun charges that would ultimately land Wayne in jail, giving him the chance to sober up and write a prison diary/ pseudo-meditation on what it means to be locked up and famous.
Hearing Wayne denounce a city he's not even from and never really lived in shouldn't have been too big a deal, but this is New York, and New York prides itself on being annoying, brilliant, and difficult. How could Wayne, an annoying, brilliant, and difficult rapper hate the place? The outrage was implied in the coverage:
Lil Wayne! "Flat Out I don't Like New York"
Lil Wayne's Feelings Toward NY!
Birdman Seconds Lil Wayne's 'I Hate New York Notion'
Feud Alert! Lil Wayne Bashes New York, Senator Demands Apology
Was it because he'd already spent a significant amount of time here, recording track after track with Harlem's forgotten hope Juelz Santana, only to have the project disappear into a mess of red tape and mismanaged expectations? Or was it because he got arrested here?
Wayne and Juelz could have been a perfect match, and I Can't Feel My Face was meant to cement them as an iconic rap duo that had the kind of chemistry you could never hope to manufacture. Wayne's verses folded in on themselves, piling neuroses on top of ego, while Juelz was a battering ram with a perpetual grin. He could threaten to shoot you and make it sound fun.
The album never actually came out, and was leaked, barely making a splash before the next project with Wayne's name attached to it came through the pipeline. It's not the greatest thing either rapper did, but it does have one particularly high moment: a distillation of everything that made the Wayne of 2006 so great. On "Get at These Niggaz" he raps: "What if they armed and what if they ready to shoot?/ We strap up, shut the fuck up, and dippity do/ What we gotta/ Who we gotta/ When we gotta/ It's murder murder murder murder more murder, don't think about it." Wayne's verse manages to inject pathos into braggadocio and death. When he raps that "don't think about it" at the end, it's as if he's interrupting himself. Murder is not glamorous, and maybe bragging about it serves an entirely different purpose.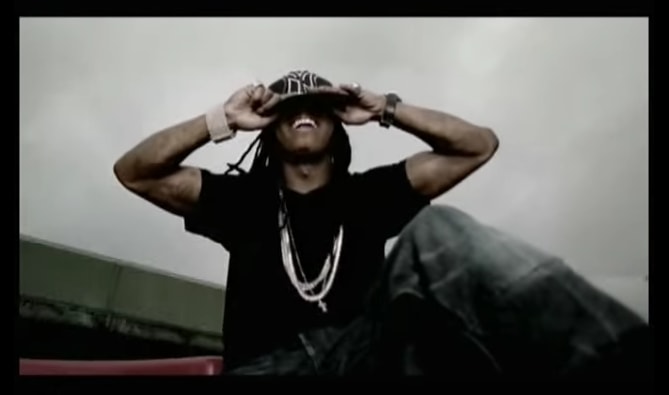 We've watched him grow up in the spotlight, but we won't ever truly know him. He is constantly outrunning himself, his music travels too many unruly paths to trace properly.
Only Wayne could write such relatable nihilistic exhaustion because the violence of this world is just too much, over a beat that sounds like it was stitched together with a watery guitar sample taken from a 128 kbps mp3 downloaded on Napster in the late '90s. His threats sound like the harsh reality of grudging acceptance.
A year or so after the non-release of I Can't Feel My Face, Lil Wayne popped up on Ja Rule's "Uh Ohhh!," a track that sounded like a Timbaland cast-off which was ushered into the world to salvage the public's waning interest in Ja Rule. It is, nonetheless, a very good track: Ja Rule melds his growl to the stuttered beat, which sounds like a robot on the verge of breaking down, his voice is the show and the spine all at once, but then Wayne comes in:
"Weezy F is in your building, I will step on your building/ From the steps, of my building, raise hell. Hell's risen/ Call me young Raekwon, I'm a chef in Hell's Kitchen/ And flow, sweet as devil's food, I eat angels for dinner/ Call me what ya want, I don't give a finger in the middle/ I'mma hold it down and blow up, the anchor is the missile/ When I say we got them brrrrrr! I ain't trying to whistle/ Longbody Maybach, it make me feel so little/ I'm ballin on the suckers and I won't pick up my dribble/ Retarded on the beat, I spit hospitals."
The video is low-budget, just Ja Rule and Wayne exchanging joyful verses and weird leg kicks on top of what looks like one of those double decker tour buses as it circles New York aimlessly. There's a timecode at the bottom, as if it's a rough cut. Maybe it is.
Wayne is a dense, often subtly personal writer. He says what he feels in interviews, even when it makes him look bad. He is, on some level, emotionally available, just maybe not in the way his fans would like him to be. We've watched him grow up in the spotlight, but we won't ever truly know him. He is constantly outrunning himself, his music travels too many unruly paths to trace properly. In those days when he was roaming around New York, hanging out with Juelz Santana, recording with Ja Rule, or maybe hopping down to Miami to drink Sparks with DJ Khaled and a gaggle of dolphins, it felt like we could pin him down — or at least place him somewhere on the Eastern seaboard — for a few minutes.
We're still dealing with the fallout from Wayne's complete aural ubiquity. All that history buried under piles of digital detritus left to decay behind forgotten MediaFire links and disorganized DatPiff archives. Wayne's New York songs exist almost entirely in this space, a hazy period that gets harder to retrace every day. They are the sound of what happens when you become unmoored from the place you're from, and how that can destroy you just before it builds you back up again. This was not quite Wayne's rebirth moment. It was something better.