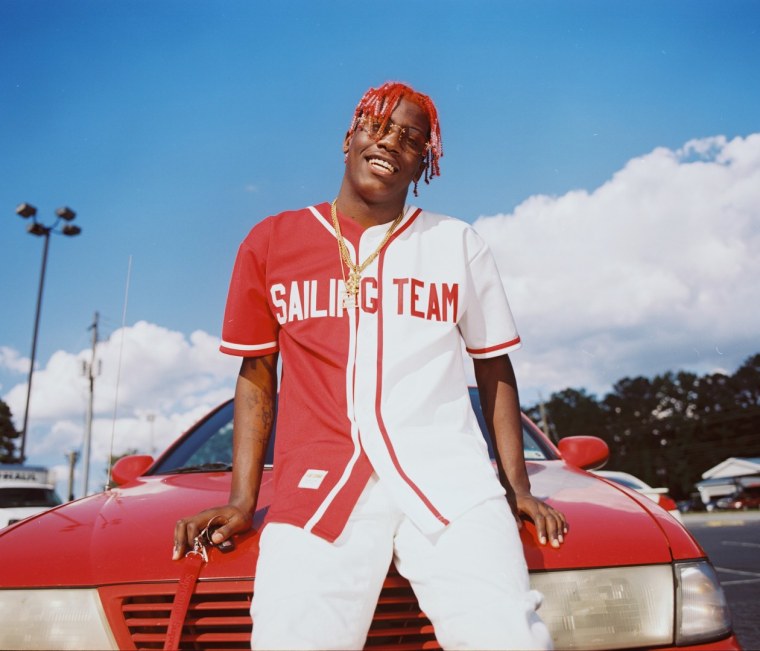 Lil Yachty accomplished a great deal in 2016. The red-haired Atlanta artist went from relative SoundCloud obscurity, was featured on D.R.A.M.'s multi-platinum "Broccoli" single, and recently announced a creative partnership with Nautica. But Yachty has even bigger plans for 2017, as he revealed in a recent MTV profile.
Yachty provided some details on his upcoming debut album, which he says will be called Teenage Emotions. "My fans are so loyal and dedicated that I don't care that much about winning people over, but I know it's gonna change and people will eventually give my shit a chance, bro," Yachty told MTV. "That's why I'm working so hard on this album, not to please other people but I'm just really trying, bro, to show people that like, I'm not just fucking bad!"
In a recent interview with The FADER, Yachty confirmed that he was working on his first album. "Now I'm just working on this studio album," he said. "I'm trying to get it out. It's coming along. All these shows, I really lost my voice, so I'm trying to get my voice back so I can record at my full potential. I like to harmonize."