Teen Daze And S. Carey's "First Rain" Is A Soft-Pop Salute To Nature
Themes For Dying Earth, the Vancouver musician's fifth album, is out February 10.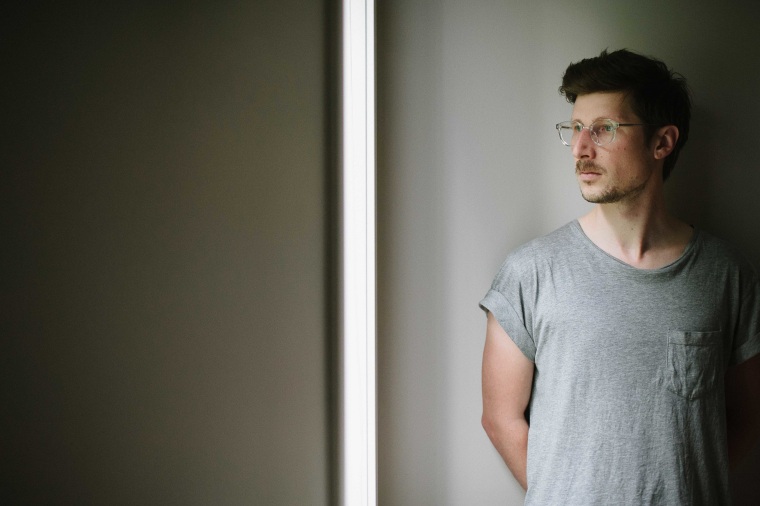 "First Rain," the new song from Teen Daze premiering today on The FADER, is just one of the songs from the Vancouver musician's upcoming album Themes For Dying Earth that revolves around nature. As urgent warnings from climate scientists go unheeded, "First Rain" becomes a supremely soothing idea about a terrifying prospect. It's more resignation than despair, though, thanks to the warm organ that drives the track. It's gentle, and acts like a spider's web catching Jamison Isaak and his guest S. Carey's vocals and the backmasked electronics like drops of dew.
In an email to The FADER, Teen Daze described how the song came together. "'First Rain' was the first song I wrote for the new LP, and the first to be written in my newest home studio. We had just moved into this new place, which is much more secluded and quiet, and I started recording almost immediately. The sound of the rain you can hear at the start and end were done on that first day of recording, right outside our front door. As the song progressed, and I tracked more instruments, having vocals lead the song felt more and more necessary. I listened to the instrumental over and over, but could never come up with something I liked. It was around this time that I contacted [S. Carey] about possibly helping co-produce a song, or to collaborate in some way. He's quite a busy guy, and involved in more than enough projects, so when he was eager to contribute I was so ecstatic. When he sent me back what he recorded, it was so immediately perfect. In an email exchange we had after everything was finished, he noted that it felt like we're both appealing to the best versions of ourselves, and I couldn't agree more."
Listen to "First Rain" below. Themes For Dying Earth is out February 10 on Teen Daze's FLORA label.