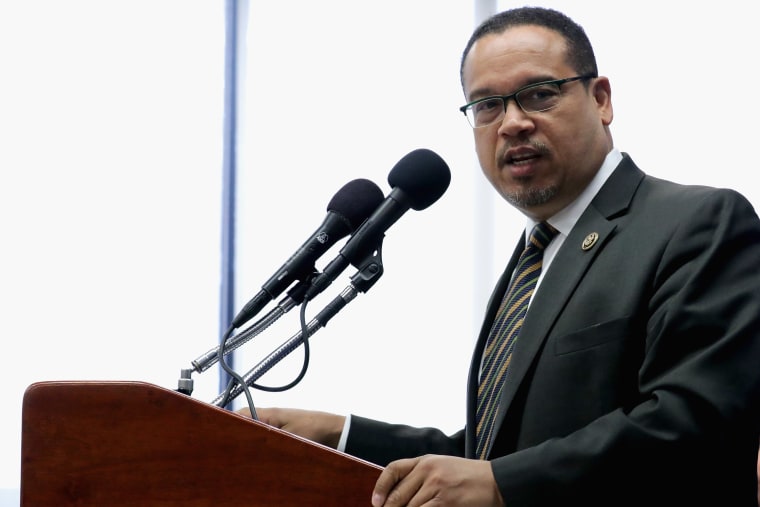 Representative Keith Ellison, a leading candidate to lead the Democratic National Committee, announced on Twitter that he would not attend Donald Trump's inauguration. "I will not celebrate a man who preaches a politics of division and hate," he wrote.
Ellison joins 25 other Democratic members of the House who are protesting the inauguration of President Donald Trump. Last week, Rep. John Lewis made headlines when he called Donald Trump's presidency "illegitimate."
Ellison's run for DNC Chair has been endorsed by Senators Bernie Sanders, Chuck Schumer, and Elizabeth Warren.