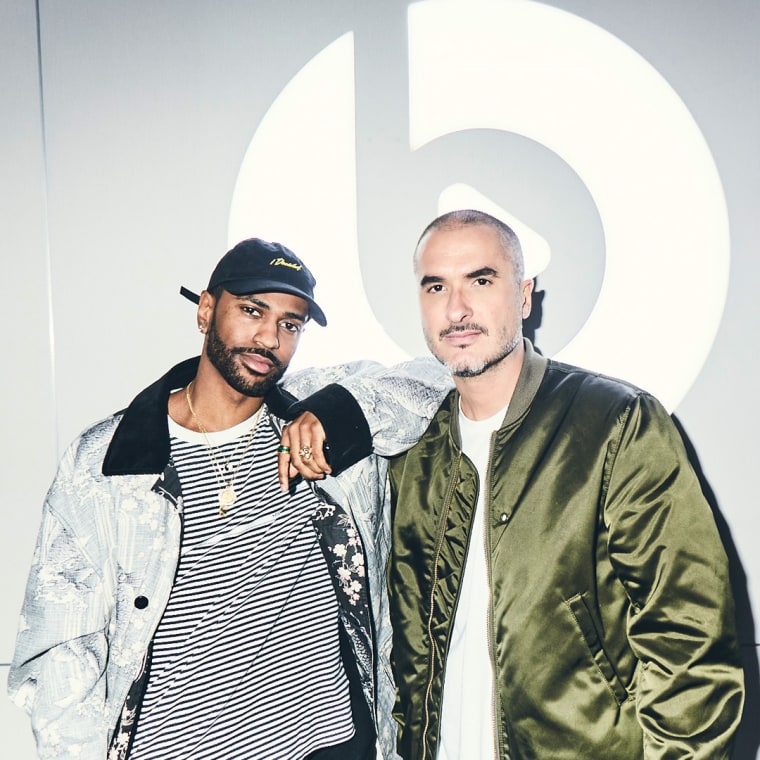 Big Sean dropped by Zane Lowe's Beats 1 show for an expansive interview about his upcoming album, I Decided. In the conversation, the Detroit rapper revealed that the album will feature contributions from Eminem, The-Dream, Jhene Aiko, And Metro Boomin and discussed the experience of playing the record for Rick Rubin and André 3000.
"Eminem was the only person I heard that could be on that song," Sean told Zane Lowe about his album cut "No Favors," on which Eminem is featured. "It reminded me of why I fell in love with Eminem's work." When André 3000 heard the album, Sean said he offered some high praise: "He was like, 'Man it feels like you didn't waste one line."
Big Sean also mentioned that, although Kanye West doesn't have a proper feature on the album, he can be heard singing on "Bounce Back" and his influence is certainly present on the album. "The hunger that he has is incredible," he said of his mentor. "He's given me a sense of work ethic that can't be beat. He's given me a sense of perfection of just making sure it's the best. It's not the best until it's out, the best it can be. That's my brother right there. That's the one who saw the potential in me and stuck with me. He took me under his wing."
I Decided. is due out on February 3. Watch clips from Big Sean's interview with Zane Lowe below.